The Corinthian in downtown's Historic District is one of the most drop-dead gorgeous venues in Houston. So it's no surprise last weekend's tour and tea with venue director Jackson Hicks—Founder and CEO of famed catering firm Jackson and Company, which celebrates its 30th anniversary this year—was one of the city's most spectacular bridal events on record.
Floating candles welcomed brides and their guests as they ascended the venue's regal stairs, led by Hicks, who held forth on The Corinthian's history and wedding offerings. As if The Corinthian isn't already amazing enough, top Houston designers lent their talents to dressing the space. Rob Smith of Events in Bloom brought in creamy white flowers and country-French furniture, while Darryl & Co. did up a divine chuppah in tons of cascading blooms. More fabulous flowers, courtesy Bergner & Johnson, adorned the tea tables, where guests nibbled the most delicious cakes, scones, pastries and tea sandwiches this side of the pond. Fashion, too, was at the fore, with luxury bridal salon Ivory Bridal Atelier showing off stunning gowns, accessorized with jewelry from—where else?—Tiffany & Co.
Get a feel for last weekend's event—and for what your own Corinthian/Jackson and Company wedding might look and feel like—with these terrific photos from Larry Fagala and Nhan Nguyen!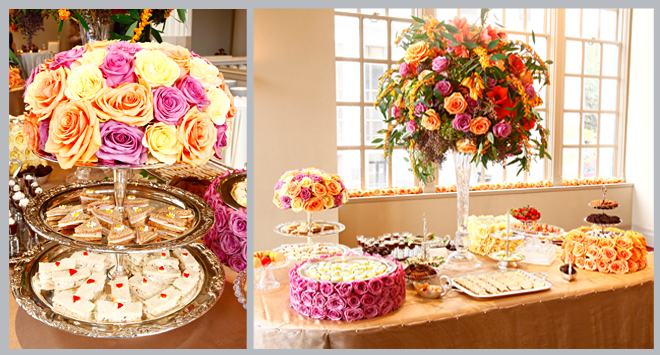 Photos: Nhan Nguyen Photography (top 5 images), Larry Fagala (bottom 2 images)