Remember way back in September when we ran our awesome Archetype Studio Engagement Session giveaway? Lots of y'all entered, sharing your beautiful, touching, and in a couple of cases pretty darn hilarious, proposal stories with us. While we usually select our giveaway winners totally randomly, in this case, our staff teamed up with Terilyn Brown of Archetype to pick the entry that moved us most. Our winner? Karlin, who, like her fiancé Jeremy, is an active-duty U.S. Marine. The two met, and eventually fell in love, while stationed in Okinawa, Japan, but eventually Jeremy received orders to move back to the states, while Karlin remained in Japan. During his time back in the U.S., Jeremy, head over heels over Karlin, procured the ring he planned to give his girl one day.
That day eventually came, months later, when Karlin and Jeremy were fatefully reunited in Okinawa (and despite a super-typhoon that hit the area and almost derailed the smitten soldier's proposal plans!). As Karlin recounts it, after a dinner date and frozen yogurt, he surprised her by asking someone to take their picture. "He is shy and will never ask a stranger to take a picture of us, much less carry a camera around—that is my job," Karlin told us. "As soon as we were getting ready to pose he turns me around and was already down on one knee. I am not really sure what else happened after that."
What happened is that Karlin said, "Yes." And entered her story in our contest—and won. And this past month, when she and Jeremy were once again reunited, this time in Houston, the pair posed for Archetype's camera—and the results, as you can see here, are utterly amazing (they make it hard for us to believe that adorable Jeremy could ever be camera shy!). For us here at the Houston Wedding Blog, it is the perfect convergence of an extraordinarily talented photographer, a beautiful and adoring couple, and a story of determination, devotion and LOVE—of country, and of each other.
When you're done wiping away that tear or two you KNOW you just shed, scroll down below those gorgeous photos to find out how you can win one of 12 engagement sessions Archetype is giving away, one per (business) day, starting Thursday, December 1!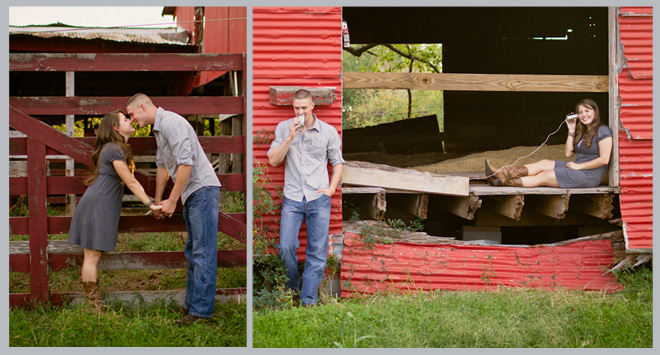 Photos: Archetype Studio
ARCHETYPE STUDIO'S 12 DAYS OF ENGAGEMENT-SHOOT GIVEAWAYS CONTEST
The Prize(s): In the generous spirit of the Christmas season, and just because they love Houston brides as much as we do, Archetype Studio is giving away ONE engagement photography session—two-hour Houston location shoot, in-person ordering and image-consulting appointment, and one heirloom print any size up to 8×12—EVERY DAY for 12 business days, from December 1 through December 16.
Yes, really.
To Enter: E-mail us your name, fiancé's name, wedding date and wedding reception venue. All requested information MUST be in your entry e-mail. You may enter ONCE per entry day during the contest period: Dec. 1, 2, 5, 6, 7, 8, 9, 12, 13, 14, 15, 16, and entries must be received by 5 p.m. each entry day in order to qualify. One winner will be randomly selected each day. We will notify winners by e-mail, and announce winners on Facebook.
You've seen their stunning photo work. Now be a part of it. Enter Archetype's 12 Days of Engagement Session Giveaways contest, and good luck!!