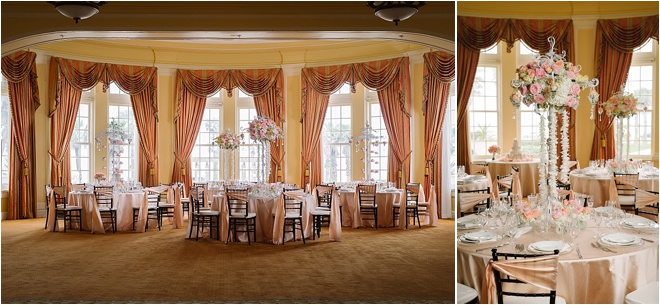 Photos: Adam Nyholt ~ Venue: Hotel Galvez ~ Decor: Lavish Affairs ~ Wedding Dress: Weddings by Debbie ~ Hair & Makeup: Hotel Galvez Spa
She's the Queen of the Gulf…and her magnificent wedding spaces, including the 9,300-square-foot Centennial Green, are the jewels in her impressive crown. If your fantasy is a destination wedding, but you're looking for a destination a little closer to home, the magnificent Hotel Galvez & Spa, overlooking the sparkling waters of the Gulf of Mexico, may be just the location you're looking for. Say "I do" outdoors, as a gentle ocean breeze flutters the floral garlands of your altar canopy…then dine and dance the night away in the gorgeous Galvez Music Hall or stately Terrace Ballroom. Make a weekend of it, and invite guests to take in Galveston's historic architecture, oceanfront attractions and Historic Pleasure Pier. However you choose to have your Hotel Galvez wedding, it WILL be wedding you'll never forget.
Book your Hotel Galvez wedding by Dec. 31, 2015, and you'll receive a complimentary Hotel Galvez signature cocktail as part of your libation menu, plus a complimentary upgrade to elegant chiavari chairs for your reception. There's no better time to book your Hotel Galvez wedding than right now. And no place better to be swept away in a seaside wedding fantasy come-to-life!