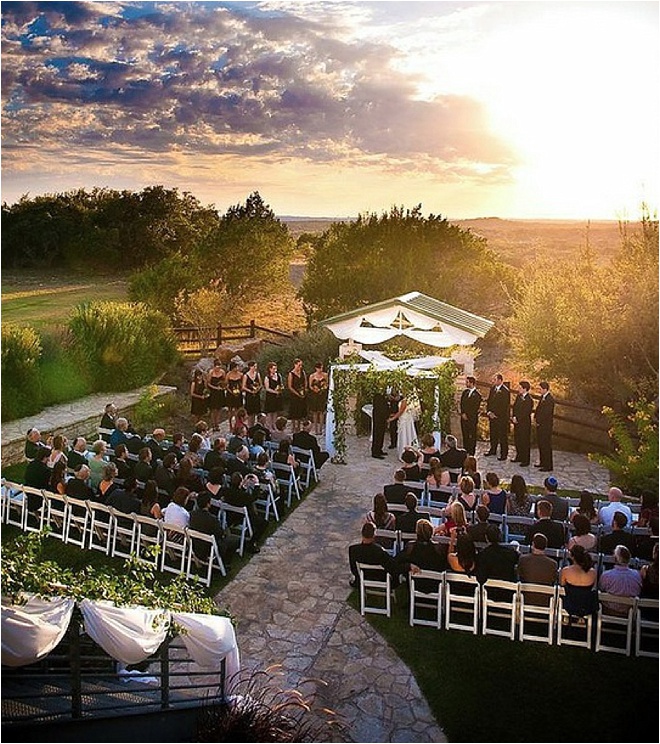 Photo: Matt Montalvo Photography
This place, you guys…THIS PLACE. First off, there's the view, which is, in a word, awesome. As in, you are literally filed with awe as you look around from pretty much any spot on the property, since it's perched on the highest ridge in the Dripping Springs area. That's just one of the appeals of The Terrace Club. Here are a few more: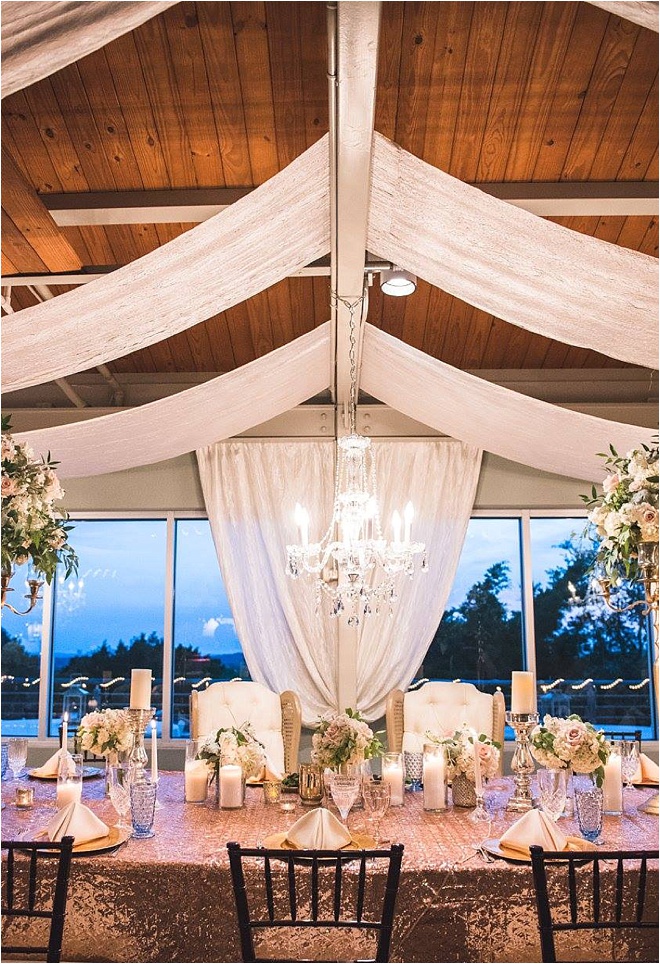 Photo: Ads & Ella Photography
It's all-inclusive. "You get the catering, coordinators, venue, tables, chairs, linens, centerpieces (we have about 16 different choices), decorations, setup, decorating, take-down and cleanup, cake-cutting services, Champagne butlering services, all dinnerware, and more, all included in the per-person price, plus the ability to customize your menu from scratch with our caterers," explains Terrace Club owner Hunter Connor. "We handle everything for our clients, allowing the couple and their family and friends to be able to sit back and let the professionals do everything else."
Photo: Catherine Rhodes Photpgraphy
It's surrounded by great activities. Since you'll likely want to spend a few days celebrating with your guests at your Hill Country destination wedding (just take a sec and repeat that phrase a few times in your mind— "My Hill Country destination wedding…" "My Hill Country destination wedding…" "My Hill Country destination wedding…"), it's nice to know that The Terrace Club is located in a perfect spot to take advantage of nearby excursions and activities. "We're next door to the Deep Eddy vodka distillery, which is such a neat place to bring groups to enjoy some adult beverages and play lawn games in their outdoor space," Connor says. Plus, "There are a ton of breweries and wineries out here, and we are only about 20-40 minutes or so from so many neat little towns like Wimberley and Fredericksburg, and many outdoor options like Jacob's Well and Hamilton Pool, if you want to see the local natural swimming holes. There is so much to do out here that most couples who are doing a destination-style wedding have all of their guests stay out here, and everyone is easily entertained the entire weekend." Done.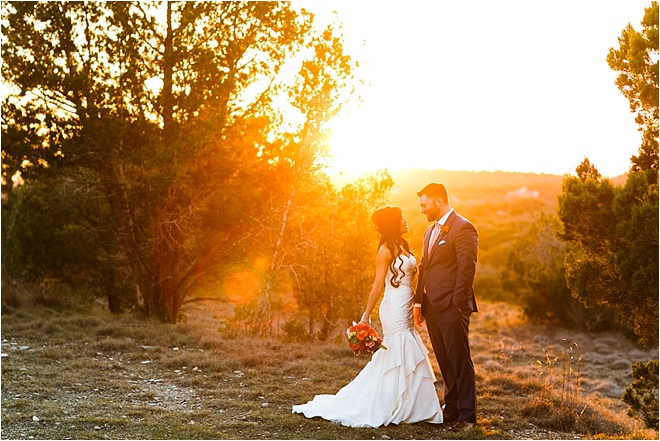 Photo: Tank Goodness Photography
It's available, and beautiful, year-round. "In the summer, even though it's hot, the sunsets are spectacular…and we offer discounts for peak summer months," Connor says (scroll down for more on summer discounts!). "In the spring and fall, the weather is cooler, the sunsets are remarkable, and you can enjoy outdoor activities since it's not so hot.  In the winter, we can use really cool lighting techniques to have after-sunset ceremonies, and we can do nice things for guests, like fire pits and s'mores. There really isn't a bad season at The Terrace Club."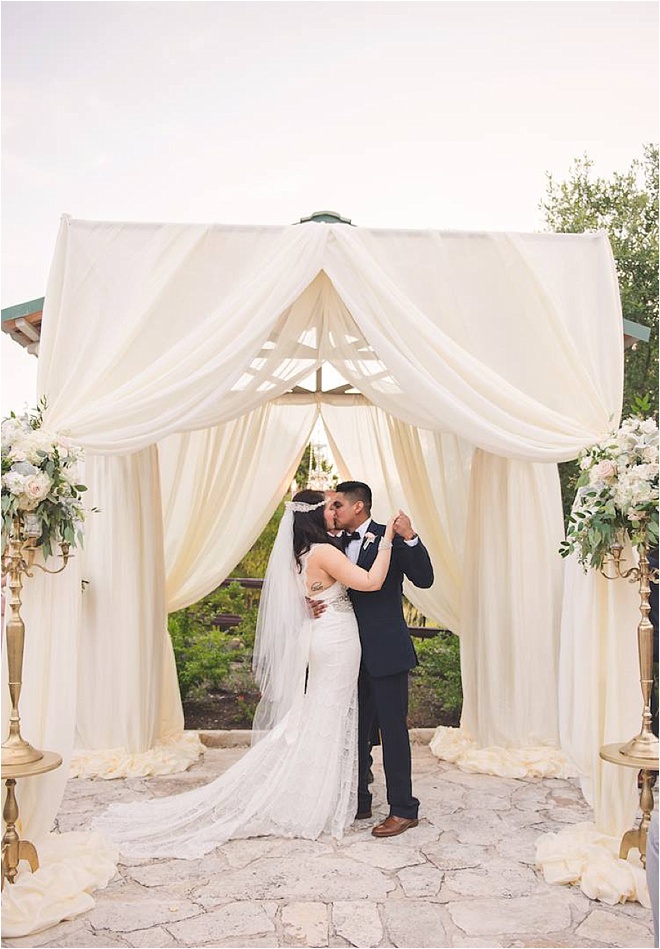 Photo: Ads & Ella Photography
It's a bargain. While regular weekend wedding rates are already an excellent deal at The Terrace Club, right now, you'll get 20% off of your entire invoice for any July or August dates, and you'll always get a discounts for any Friday or Sunday date, no matter what month you're planning to wed!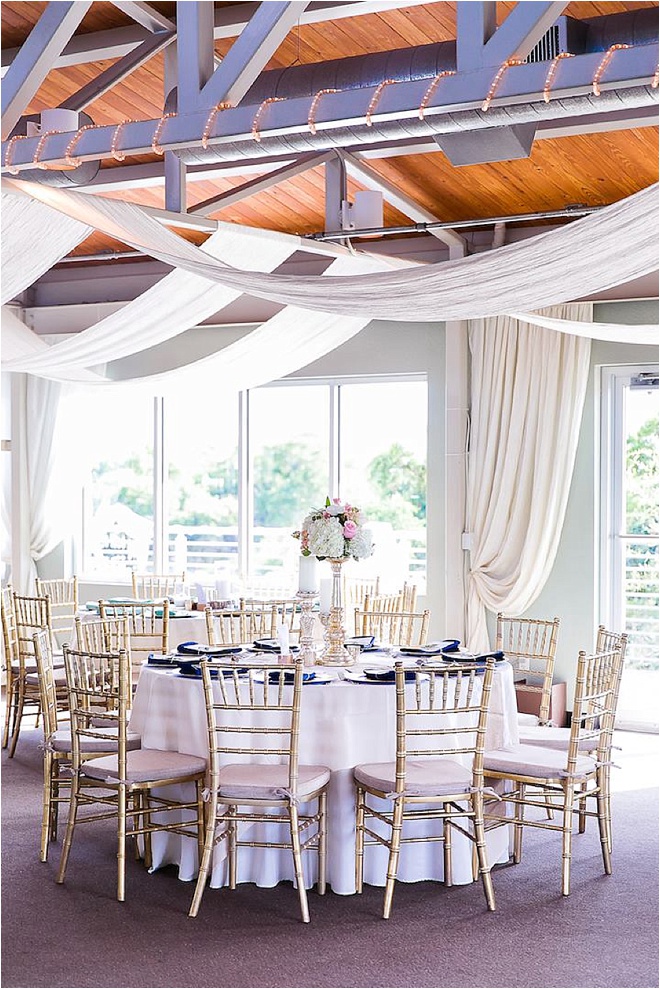 Photo: Courtesy of The Terrace Club
Intrigued? Now get inspired. Schedule your tour of The Terrace Club, and start planning the Hill Country destination wedding of a lifetime…and do NOT forget to tell them you found them on the Houston Wedding Blog! Muah!
Photo: Everett Christopher Photography