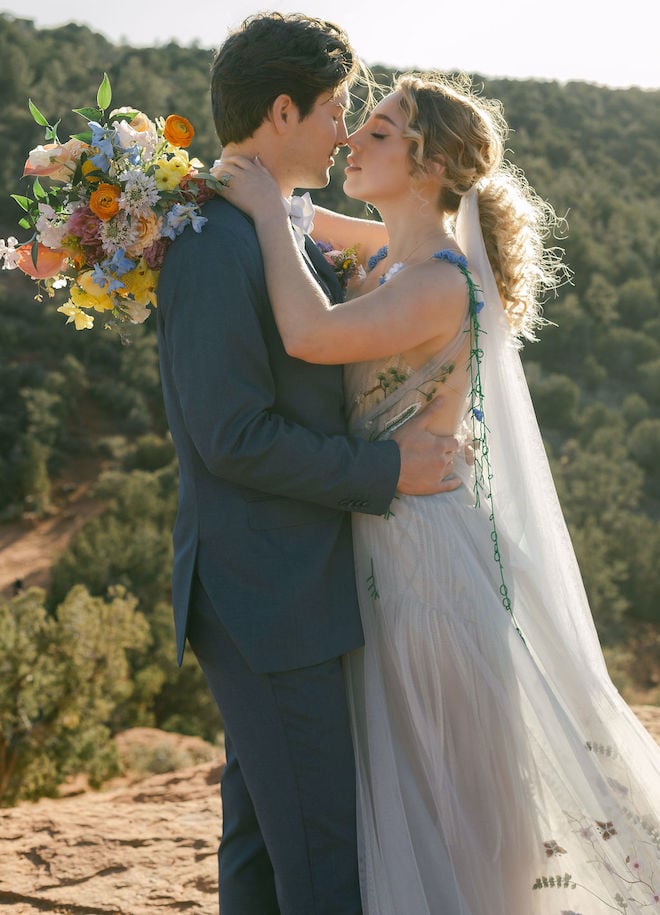 Marissa and Seth's paths first crossed on the University of Houston campus. They found themselves in a tutoring lab for statistical notation, looking to each other for help.  As the semesters progressed, their bond deepened with every study session and Marissa's not-so-subtle hints. Groom says, "She would send me portraits of the incredible landscapes and places she would adventure to and capture. It was as if I had my very own personal Instagram feed from the girl in stats lab."
The couple's first "unofficial" date was an evening Seth fondly remembers: a home-cooked Italian dinner and good company. Groom says, "I allude to this night because if I didn't know any better, that is when our love for each other commenced, and if not already, I had fallen for her."
Crafting the perfect proposal for Marissa was no small feat, especially since she's a wedding photographer with an eye for all the classic moves. Seth's genius plan? Enlist their dearest friends to hire Marissa for an engagement shoot at Glacier National Park, a location she'd always dreamt of visiting. The sun painted the sky gold and pink as Marissa made her way onto the colorful rock beach. As the sun set behind them, Seth got down on one knee and asked Marissa to be his wife.
Dreaming of a sun-kissed Italian wedding, Marissa immediately fell in love with Sedona's Italian-esque charm. On March 18, 2023, Marissa and Seth exchanged vows against the backdrop of mountain vistas, surrounded by close friends and family. The altar was made of greenery and bright poppy-hued florals, a nod to the colorful building in Cinque Terre. Bride says, "I told my florist I wanted the flowers to be a bit wild, as if I hiked up a mountain and picked flowers along the way."
Marissa's passion for color didn't stop there; she wore a one-of-a-kind blue gown. The bride says, "For our outfits, I chose my dress to be blue because it's my favorite color, and I wanted something very unique. I also incorporated the floral theme on the train of my dress. For my maid of honor, I picked a color that matched the red rocks so when we stood together, we captured the landscape of where we were."
After the ceremony, the festivities continued with a lively reception with family-style tables decorated with lit tapered candles, fresh-cut citrus, and vibrant orange and blue floral arrangements. After an evening of celebration, the bride and groom plunged into a sparkling pool, wrapping up the evening with a spontaneous photoshoot. Marissa says, "It was such a fun and unique way for our family to send us off!"
Keep scrolling for the romantic moments of this destination wedding captured by Cinematic Saviors and Rissa Reels.
Congratulations, Marissa and Seth! We wish you all the joy and happiness!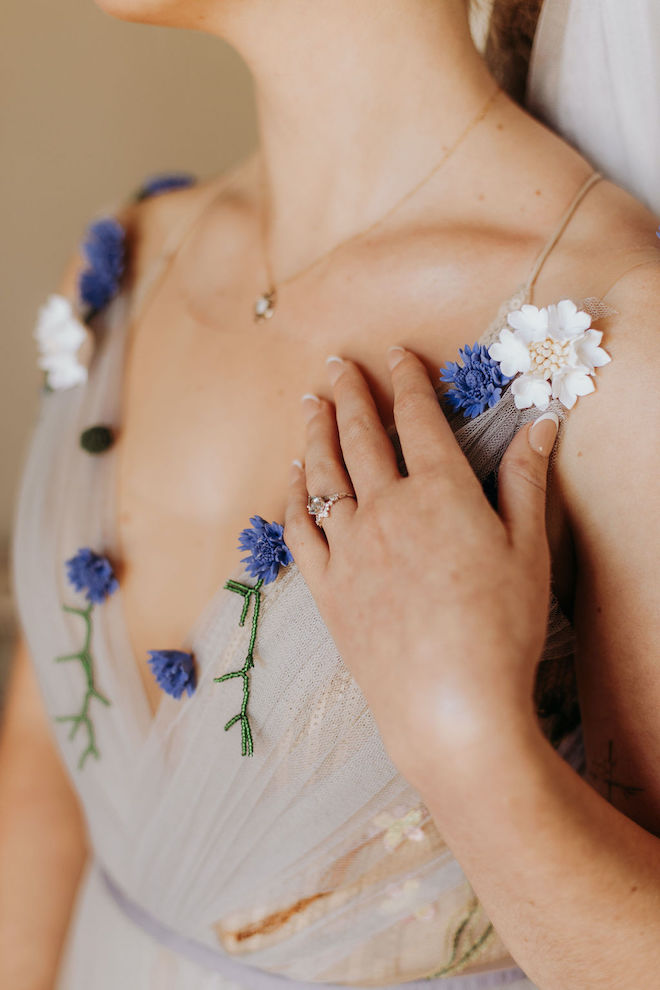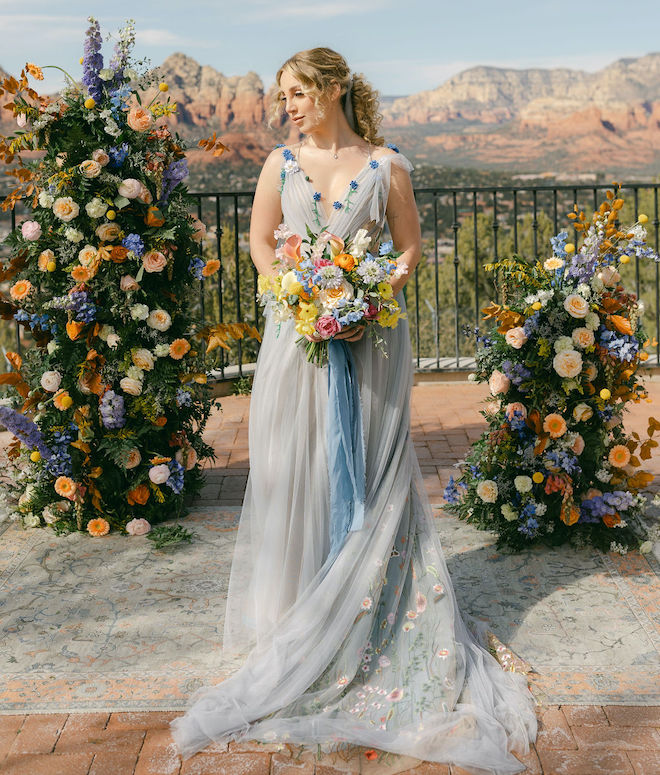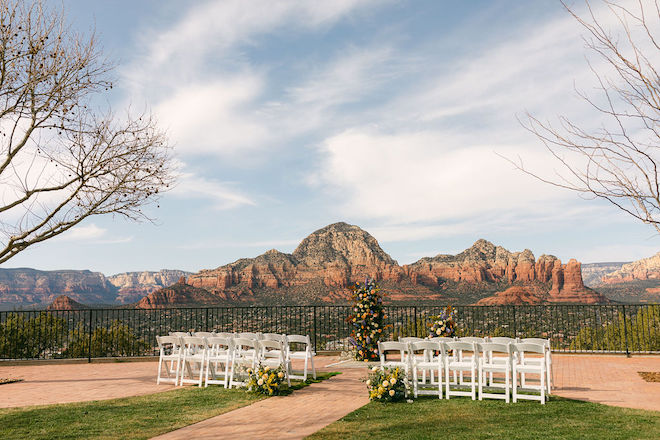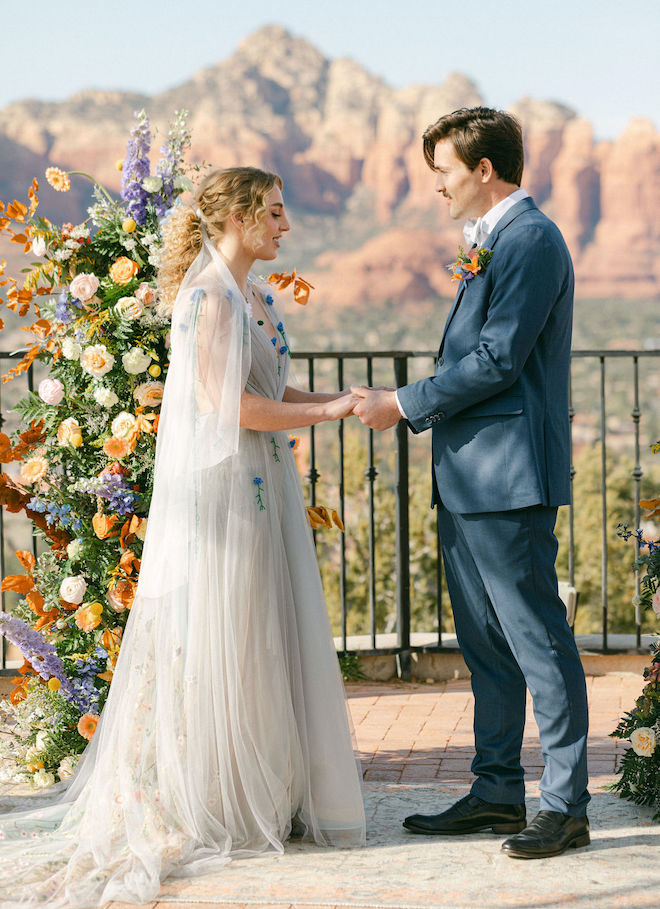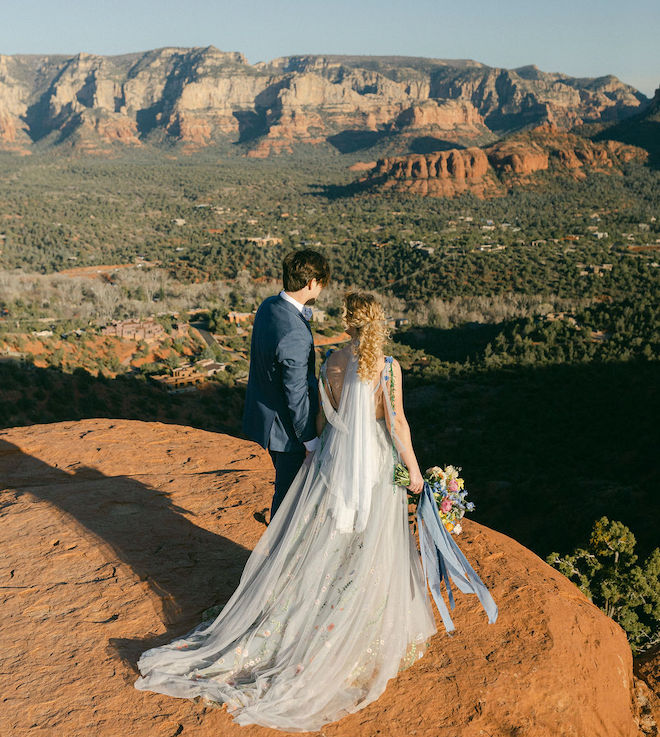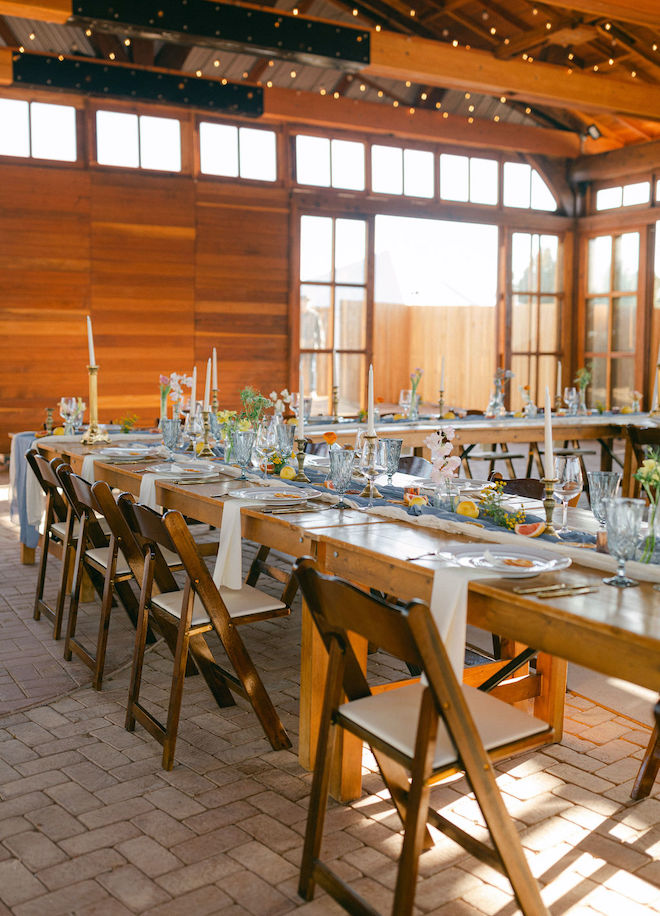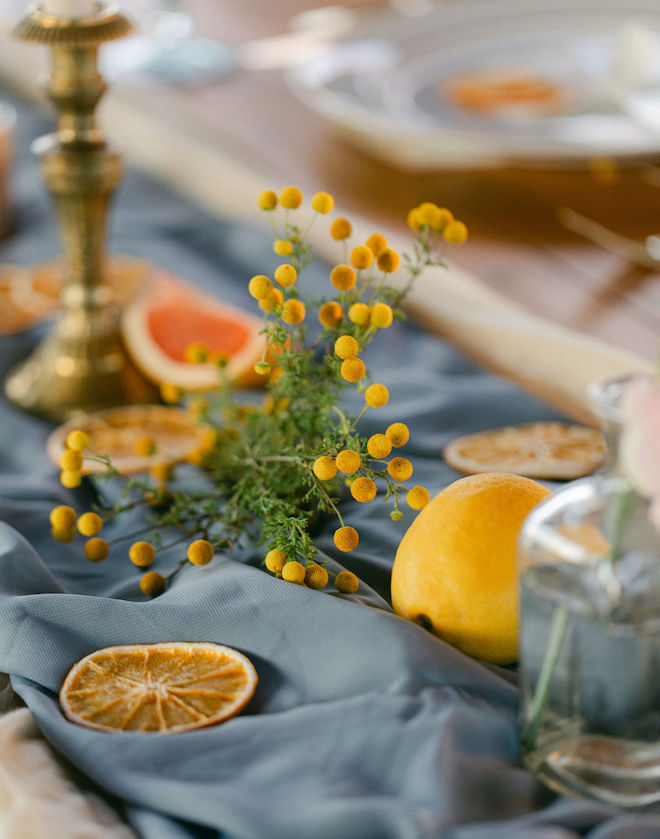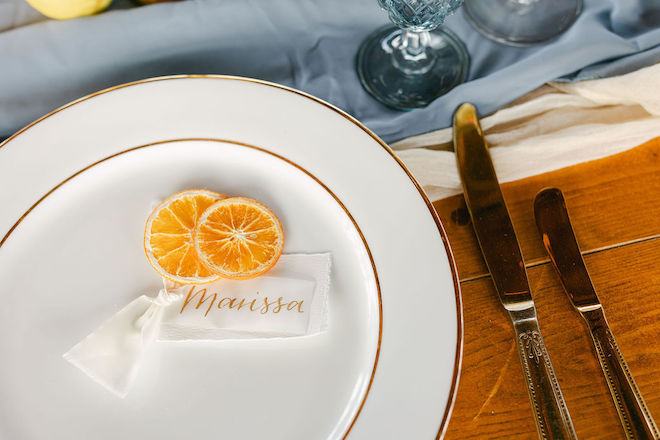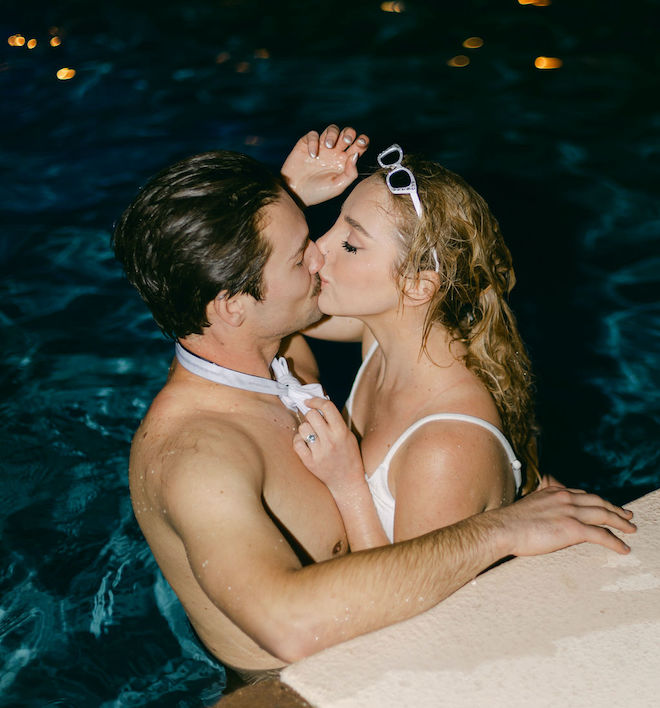 Dreaming of a vibrant destination wedding of your own? Explore these destination wedding venues.
"Citrus and Blue Blooms Decorated This Vibrant Destination Wedding in Sedona, Arizona" Spotlight WiH Partners- Photography & Videography: Cinematic Saviors | Photography: Rissa Reels
Contributing Vendors- Sky Ranch Lodge Hotel & Wedding Venue / Bee Wild Designs / Verve Events & Tents / Southwestern Weddings & Events / Rara Avis / Milena's Bridal / Caked Up With Riley / Montrose Tailors & Bridal / Amunet Jewelry / Tailored Tulle