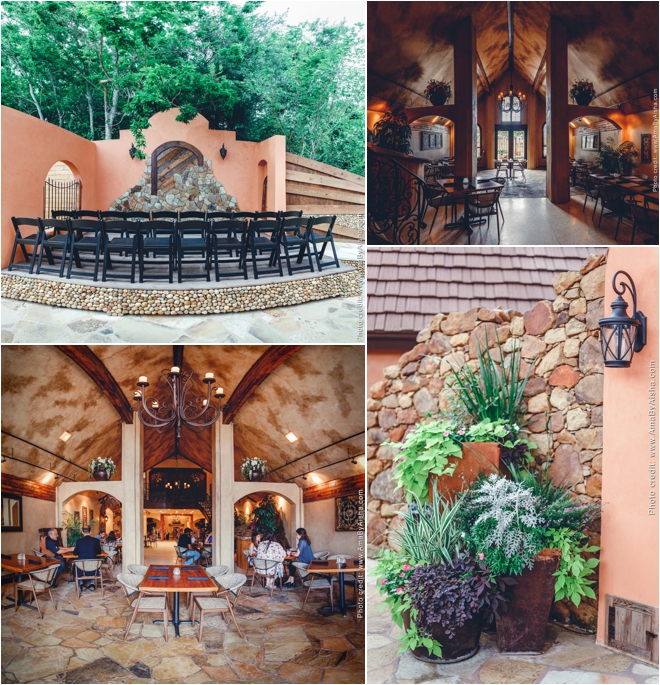 Above Photos: Ama Photo & Cinema
Tucked away in the lush forests of Katy lies one of our region's most picturesque wedding venues: With Old World, Mexican-influenced charm, and state-of-the-art amenities, Agave Estates offers all-inclusive wedding ceremonies and receptions services that combine gracious hospitality with relaxed elegance. Joining Agave Estates' popular Agave Real and Agave Road venues is Agave Rio—the Estates' new on-site celebration space and restaurant, offering superb private dining options for engagement parties, bridesmaids gatherings and rehearsal dinners, along with a dreamy, rustic-chic backdrop for intimate ceremonies.


Photos: Chuck Cook Photography | Photos 1 – 7: new featured menu items | 8: Executive Chef Eric Aldis

And here's even more exciting news: At the helm of the new Agave Rio is Executive Chef Eric Aldis—a star of the Houston culinary scene. Chef Eric started his career at the Four Seasons Hotel Houston, and has made a name for himself in culinary operations at such prestigious properties at the Bellagio Las Vegas and the Ritz-Carlton New Orleans. Locally, Chef Aldis has earned a reputation for bringing sustainable food practices to acclaimed restaurants including Mark's American Cuisine, Mo's and Corner Table.
We recently spoke to Chef Eric about his partnership with Agave Rio, and what wedding couples—and Houston foodies—can expect from Katy's newest restaurant/celebration space. Here's what we found out:
HWB: What makes Agave Estates special, and how does the venue and its setting inspire you?
Chef Aldis: Agave Estates is special because of the architecture, the beautiful landscape…and a professional culture to match. The venue and setting inspired me to create a menu of American cuisine using local and exotic ingredients.
HWB: What are some of the signature menu items you are creating for Agave Rio?
Chef Aldis: Oysters Agave (a hearth-roasted Blue Point oyster with salsa verde, lump crab and Mexican truffle, grilled at 900 degrees); Chauvinist Pig (a house-carved pork shoulder with bacon, prosciutto and brie, served on brioche bread)…and Shipley Donut Bread Pudding.
HWB: Yum! How does creating menus for wedding celebrations differ from creating restaurant fare, and what do you enjoy about developing personalized, special-occasion menus?
Chef Aldis: We pride ourselves on providing high-quality restaurant fare as well as menus for wedding celebrations. Preparation and planning are identical for both. I really enjoy developing personalized special-occasion menus. It gives me the opportunity to step outside the box and create—especially when cooking for guests with special dietary needs and providing a true 5-star experience.
HWB: What excites you most about your Agave Estates partnership?
Chef Aldis: This partnership excites me to be able to provide an entertainment venue for Katy, Texas—my hometown!
As enamored with Agave Rio—and all of Agave Estates venue and event-package offerings—as we are? (And really, how could you not be?) Call 281.665.3337 or email Agave Estates at to schedule a venue tour or book dining reservation for Agave Rio. And…dig in!