Have you ever fallen in love with a wedding's aura, but you couldn't explain exactly why? Well, what you might not have detected was the seamless and subtle use of professional lighting to create that soft and elegant, bright and vibrant, or warm and inviting feeling that captivated you.
For more than three decades, Houston-based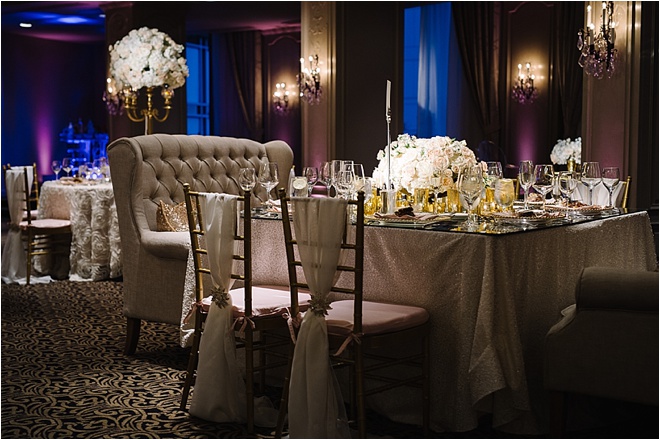 Lighting: Bright Star Productions | Top Photo: Ama Photography & Cinema | Top Consultant: Kat Creech Events | Middle Photo: J. Cogliandro Photography | Bottom Photo: Adam Nyholt, Photographer | Bottom Venue: Hotel ZaZa Houston Museum District
"Design is a collaboration," Tritico says. "Flowers without lights are just bushes in the dark. Beautiful linens without lights are just tablecloths. It's that layer upon layer of design that makes something stand out."
Tritico says that getting to know the couple plays a crucial role in determining their wedding's optimal lighting design. Often, couples come in with scores of ideas, which Bright Star's team sifts through to understand exactly how each couple wants their wedding to look.
"People are coming in with these big storyboards, but if you put it all together it would look like a jumbled mass of silliness," he says. "Once you get to know the clients and you get a sense of who they are, you are able see their vision through their own eyes."
Tritico and his team recently worked with a bride, Kris, who revealed that she loved the soft amber glow of the "old-timey" light she remembered from summers spent at her grandparents' home in New England. The team translated her memory into a nostalgic lighting design filled with hanging Edison bulbs, combined with uplighting on the walls to mimic the look of the rising sun. Take a peek at similar Bright Star designs below.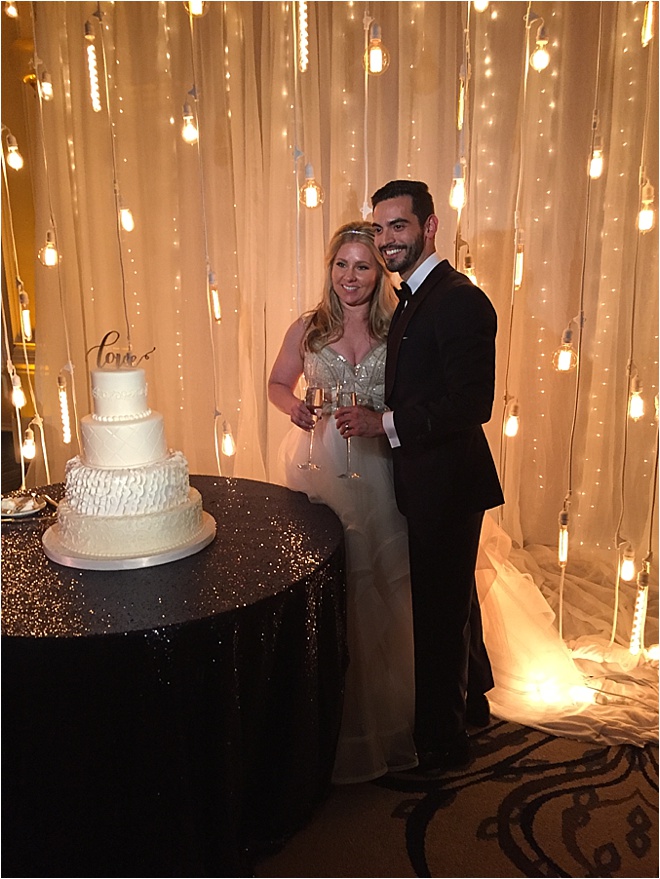 Photos and Lighting: Courtesy of Bright Star Productions | Top Venue: Crystal Ballroom at The Rice | Bottom Venue: Bell Tower on 34th
Do you love what you see? Want to create a custom lighting design of your own? Schedule a consultation with the best of the best — Bright Star Productions — today, because these pros book up fast…some might say at the speed of light!