Cady and Cade met as classmates in high school. "He cheated off of me during a quiz (unknown to me, but not unknown to our teacher), and we've been together ever since," the bride says.
In the fall of 2020, Cade proposed to Cady at a restaurant overlooking downtown Houston's urban park, Discovery Green. After, the couple celebrated with a romantic dinner, just the two of them.
Cady and Cade pledged their love on May 21, 2022, at the elegant Petroleum Club of Houston. The bride says, "My favorite moment from our big day was when we were saying our vows. Everything felt so serious and full of tension, especially because our wedding was pretty formal. As soon as the officiant turned to my husband and addressed him, Cade blurted out, "I DO!" immediately, and every single guest in attendance burst into laughter. It put such a smile on my face,".
White roses, delicate baby's breath and warm candlelight decorated the reception. The black, white and gold decor was a vision with awe-inspiring views from the 35th floor of the venue's Petroleum Room. After an evening of lively celebration, the couple exited under a shower of rose petals.
Scroll on for the captures of this sophisticated and romantic affair at the Petroleum Club of Houston.
Congratulations, Cady and Cade!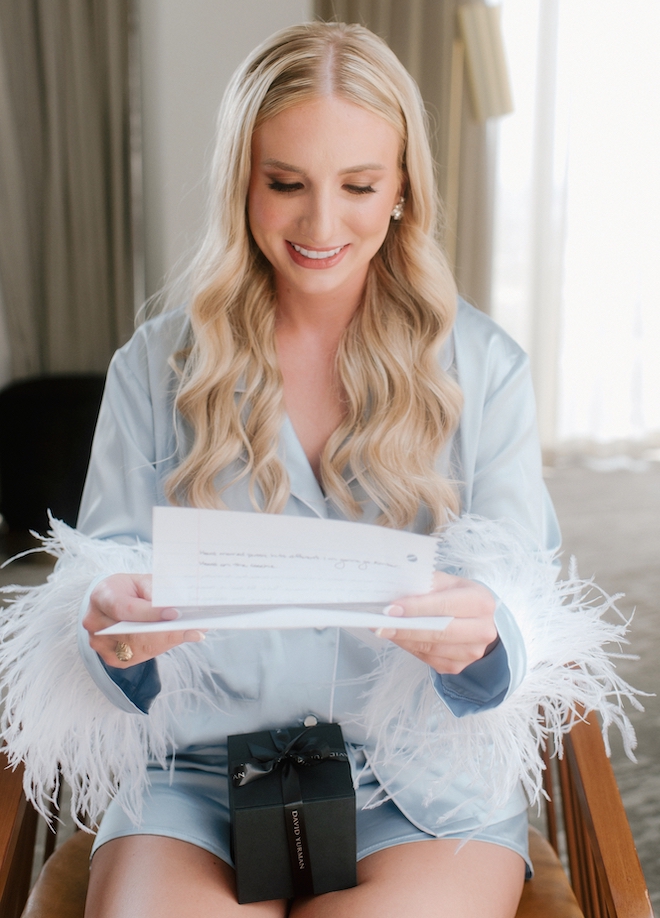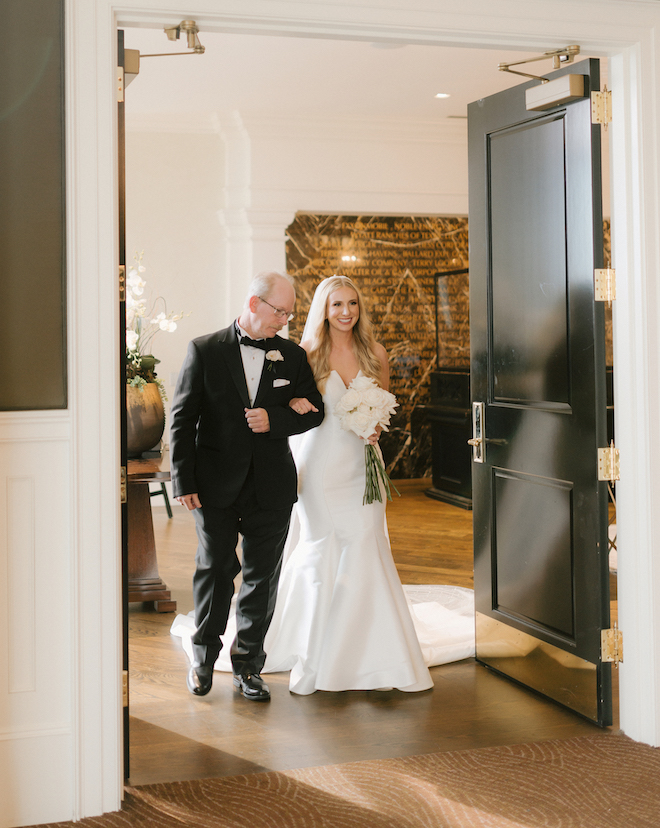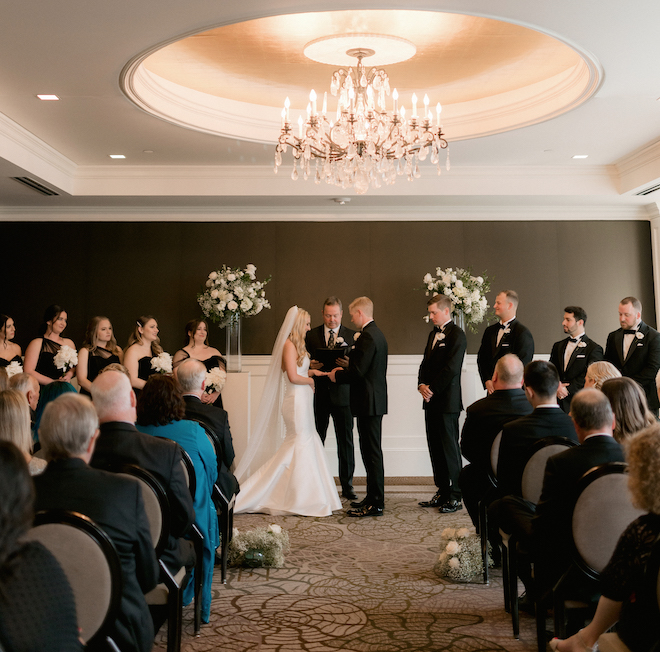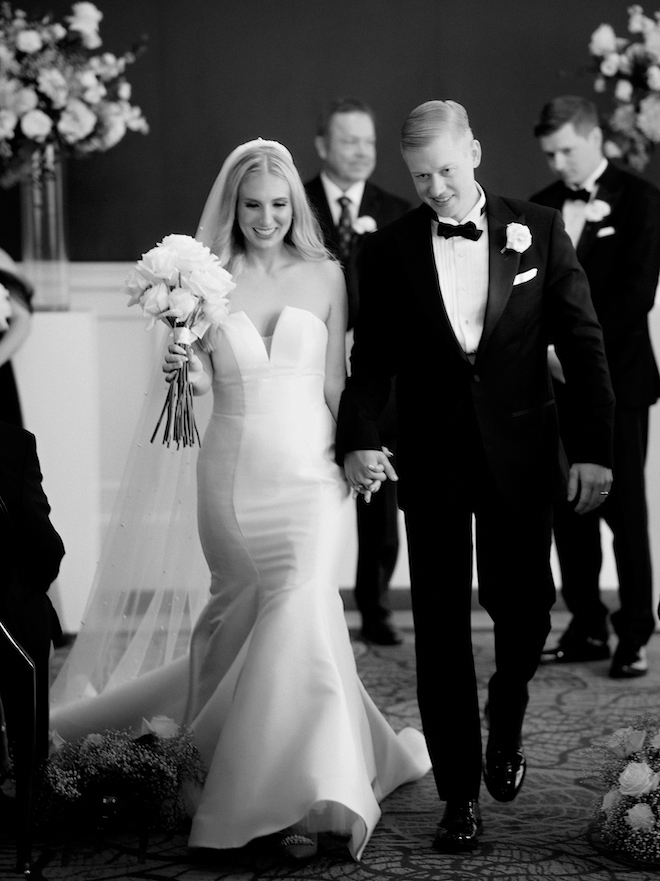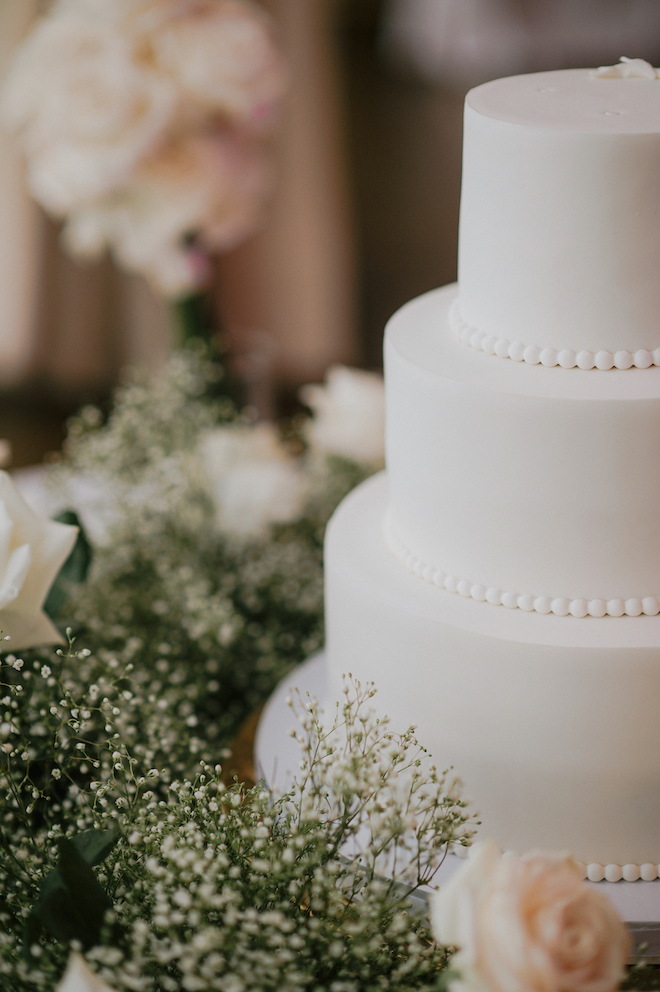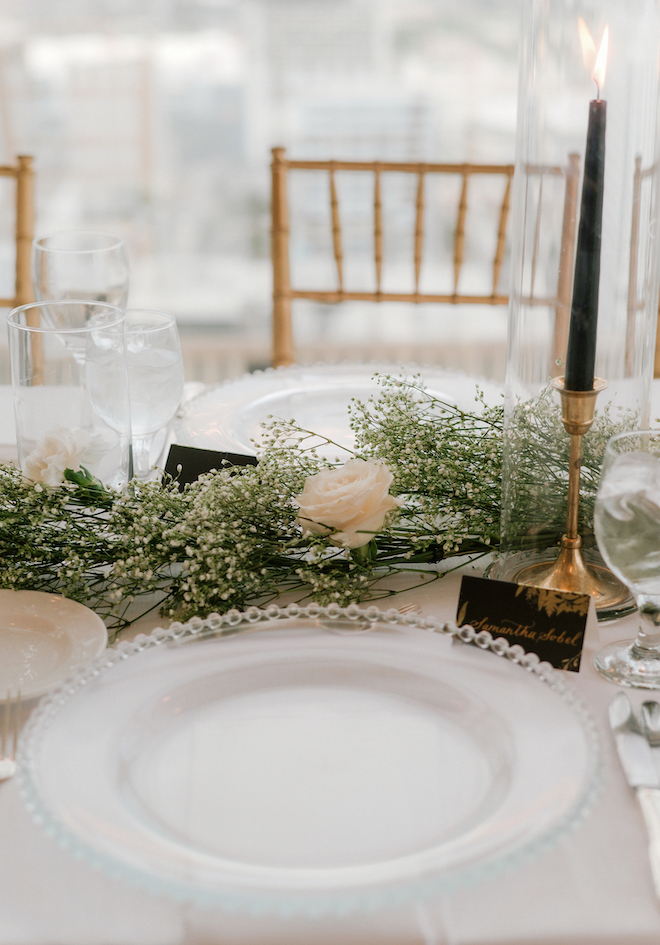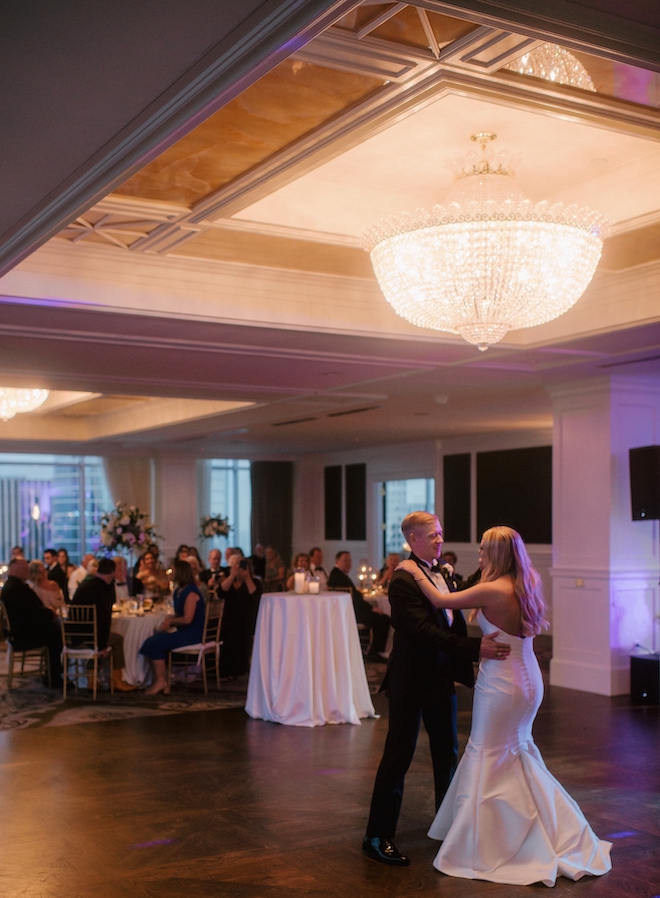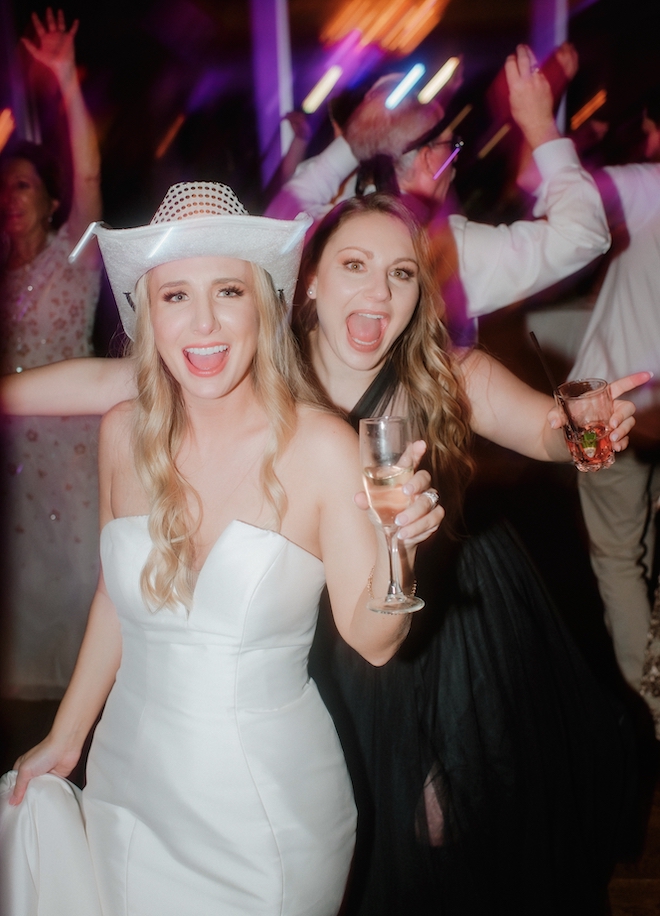 Contributors- Photography: Joseph West Photography / The Moment Band / Morgan Marie Events / F. Dellit Designs / Aztec Events & Tents / The Sweet Boutique Bakery / Whittington Bridal Houston / Bespoken Beauty / Moji Calligraphy