You've been with your partner for a while now, and the relationship is stronger and more stable than ever. Life without this person seems unimaginable and you know that there is no other person you'll ever love more. You're ready to make the decision of a lifetime, and ask your partner to spend the rest of their life with you. Yeah, let's repeat that: You're ready to ask your partner to spend the rest of their life with you. It's a big question, and a BIG moment, and you're likely to need a little guidance. So, here you go:
Photo: Sarah Ainsworth Photography
1. TEST THE WATERS BEFORE POPPING THE QUESTION
Before asking your partner the big question, make sure this is something they see as a possibility for your relationship. Marriage should be a subject you've both discussed at some point in your relationship, along with the question of children. Does your partner share your views and/or values? Asking these questions will help you in the long run. There's nothing worse than proposing and receiving a, "Let me think about it," or "I'm not ready for that yet."
Photo: Civic Photos
2. NIX THE AUDIENCE
Keeping this in mind, you're also more likely to get an honest answer if you keep the proposal private, or at the very least, semi-private. You'll know their "Yes" is heartfelt, and not forced due to the pressure of curious eyes and inquiring minds. At the same time, if the answer is anything but "Yes," having the moment be a private one will spare both of you embarrassment.
Ring: Art Carved available at Zadok Jewelers
3. FIND THE RIGHT RING
An engagement ring is a huge investment, both financially, and as a piece of jewelry your partner will wear forever, so make sure it's the right one. Take the opportunity to browse rings together casually when out shopping, or enlist the help of someone close to your partner, such as her mother or a close friend, who knows her taste and what she might want.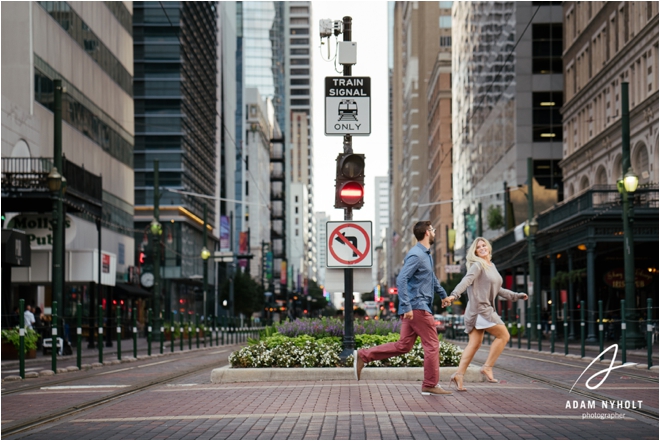 Photo: Adam Nyholt Photography
4. KEEP IT SIMPLE AND BE PREPARED
You can have the most detailed and complicated proposal plan…and things can still fall apart. Life is unpredictable, so keep this in mind when planning your proposal. You should you have a Plan B, and even a Plan C, and keep your surprise simple. It'll make adjustments easier in case your original plan doesn't work out.
Photo: Serendipity Photography
5. KNOW YOUR PARTNER
Be sure you know your partner's like and wants enough to tailor a proposal they will never forget–one that truly shows just how much you care. Remember, this moment is about the person you are proposing to, not just you.
Photos: AMA Photography & Cinema
6. HIRE A PHOTOGRAPHER
A marriage proposal (especially when it's one that, as we've mentioned before, has been discussed and is somewhat expected and hoped-for) is a momentous occasion and deserves to be documented. Being able to look back at photos of your partner's reactions and the moment will prove to be an invaluable gift you'll both treasure. These Houston photographers can offer suggestions for capturing the moment magnificently!
Photo: Civic Photos
7. CHOOSE A MEMORABLE LOCATION
The location of your proposal will be the first thing you'll recall about the moment down the road. Whether it's in Paris under the city lights or somewhere you both shared a special experience such as a first date, make sure it's romantic.
Photo: Civic Photos
8. SPEAK FROM THE HEART
Once the moment comes, you will be nervous and emotions will run high. Although preparing beforehand what you'll say is always a plus, some of the best proposals come when you say what you're truly feeling in that moment. Also be sure to tell your partner why you want to marry them. There's nothing more meaningful than hearing why someone wants you in their life…forever.