Join us in welcoming Jillian Goltzman, the creator of Cup of Charisma, to the Houston Wedding Blog! Jillian founded her Houston-based blog, which just so happens to be a favorite among the HWB team, to help others learn how to give back to their community in style! Keep reading to see her five ideas on how to use the biggest day of your life to bring comfort, joy and love to those who need it most.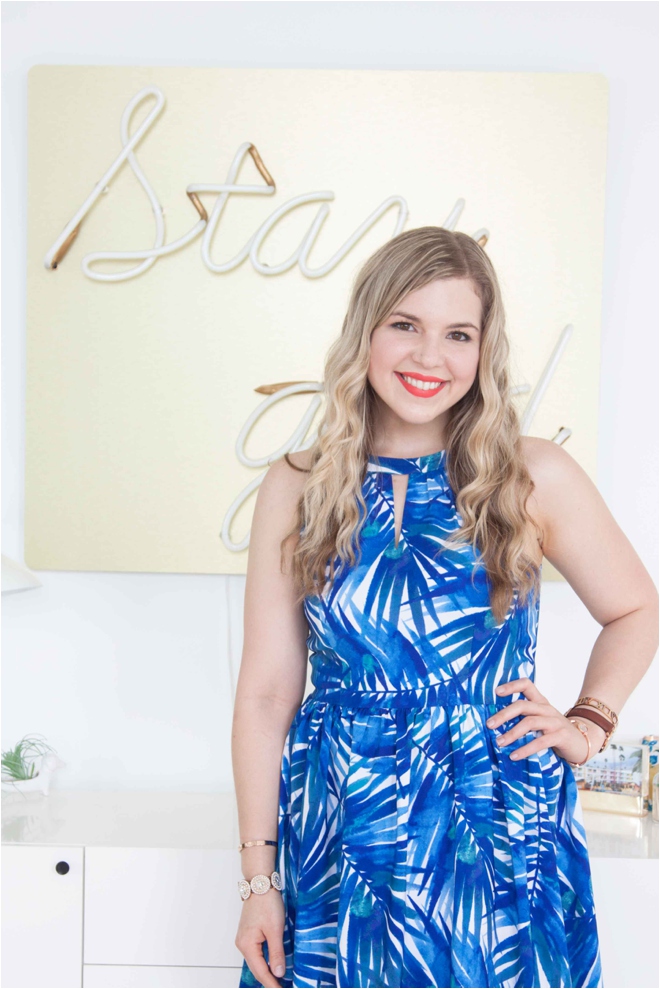 Photo: Lipstick and Brunch
Social consciousness may not be the first thing that comes to mind when planning a day that's all about you and the one you love, but introducing a cause to your wedding ceremony can make you and your guests feel an even deeper sense of compassion and connection. Giving back actually can create a feeling known in scientific circles as the "giver's glow," where dopamine and endorphin levels rise, making you feel euphoric and tranquil.
Planning a wedding built on social good can give you a sense of purpose and gratification that last long after you leave the dance floor and say goodnight. I've rounded up a few of my favorite ideas for introducing philanthropy into your big day.
1. Find Your Dress — We all dream of saying "yes to the dress," but how great would it feel to find a dress that makes someone else feel as good as you will when you walk down the aisle? There's an under-publicized market for fair trade, eco-friendly and charitable gowns that are as gorgeous and intricate as anything you'd find in a boutique.
Celia Grace, a nationally-acclaimed wedding dress designer, empowers dressmaking women in Cambodia and India with fair trade income that helps break the cycle of poverty. To make the deal even sweeter, Celia Grace will donate one school uniform to a Cambodian child in need for every dress sold.
 Photo: Courtesy of Pure Magnolia Couture
Eco-friendly environmentalists will love Pure Magnolia Couture, an Etsy shop that creates sustainable dresses from recycled fibers. If you're more of a fundraising gal, buy a dress or donate your own to Brides for a Cause, an organization that raises money for various women's causes.
2. Pop the Question to Your Bridal Party — Give your bridal party a gift that gives back. When sending your bridal party announcements, throw in a token of appreciation that they can wear down the aisle in social good style.
 Photo: Jillian Goltzman | Earrings: Sasa Designs | Paper Products: Cause Box
Support physically challenged women and men in impoverished countries with understated and elegant earrings from Sasa Designs. To help fund college tuition for inner-city students in the United States, pop the question with the bridesmaid collection from The Shine Project.
3. Get Ready in Style — Pamper yourself and your maids with socially conscious staples when getting ready for your big day. Define Me Fragrance, a cruelty-free perfume company, donates $1 from every bottle sold to She's The First, a nonprofit that provides scholarships to girls in low-income countries with the goal of creating first-generation graduates.
 Photo: Jillian Goltzman | Perfume: Define Me Fragrance | Hair ties: Banded | Necklace: The Giving Keys
When your girl gang decides to let loose on the dance floor, Banded hair ties will sweep up their locks into the perfect top knot while providing three meals to a child in Uganda, Latin America or the Caribbean.
4. The Centerpieces and Bouquets — Incorporate positive prints and philanthropic accents within your table decor at your "feel good" festivities. DEW Collection bouquets make thoughtful centerpieces, since the company plants a tree for every arrangement purchased, in partnership with the organization One Tree Planted. After all is said and done, donate your wedding flowers to Floranthropy, an organization that will deliver your event blooms to assisted living homes, hospitals and nonprofit organizations throughout Houston.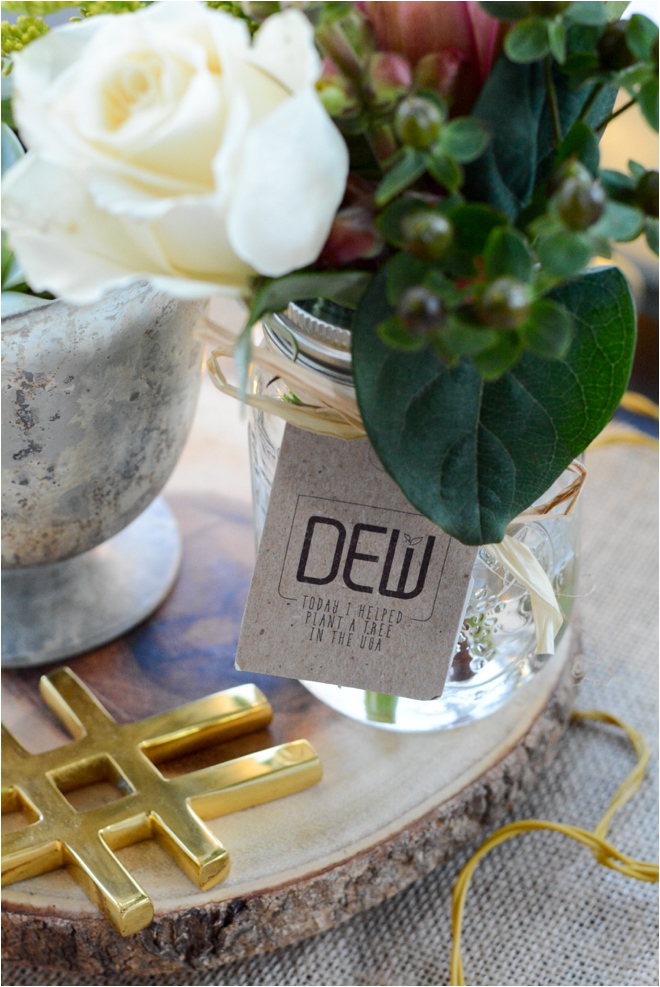 Photo: Jillian Goltzman | Bouquet: DEW Collection
5. Cater with Care — When working with a catering service, ask if they have a food rescue program in place. If not, have a volunteer from your bridal party bring the feast's leftovers to a local shelter. Check out this list of Houston homeless shelters to get your giving juices flowing.
See?? The shift from "I do," to "I donate," is easier than you thought! Happy giving, xoxo, Jillian Goltzman from  Cup of Charisma,