So your beloved popped the question and you said…"Yes!!" Well now it's your turn to propose a little some'n. Get creative, and gather your gals together to ask them to share your life-changing moment with you. These bridesmaid proposal ideas are four of our absolute faves.
1. Coffee, Please
This is perfect for the coffee lovers in your circle. Stop by your local Starbucks with your bridesmaids-to-be and have the barista prepare their order in this fun cup. They'll never see it coming…and they'll love your for that!
2. Tie the Knot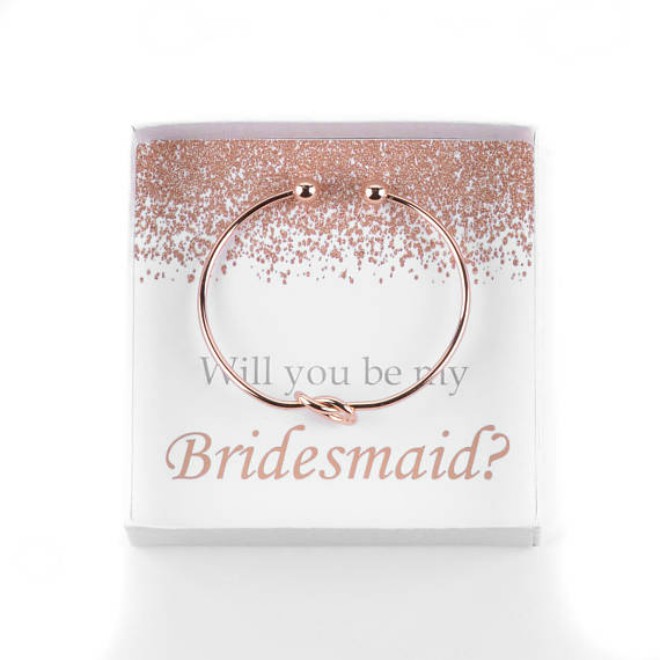 Give each girl a piece of jewelry she'll treasure forever, and create a coordinating accessory for all of your bridesmaids in the process! Bonus: Score a giggle or two by dropping to your knee when your offer each gal her gift.
3. Special Delivery
Send each friend a package with a message balloon. You may not get to witness the moment of recognition as she opens her package and sees your bridesmaid invitation…but we're pretty sure a balloon-holding selfie will be coming your way shortly after!
4. Piece Of The Puzzle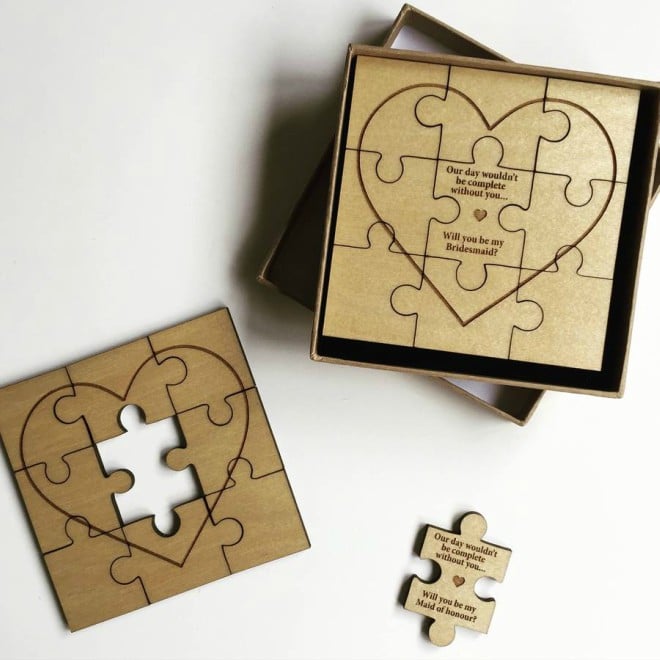 Her love, friendship and support help make your life complete. And her piece completes the puzzle that is the lead-up to your very special day. Congratulations…and happy planning, loves!