Wedding Photography Houston
---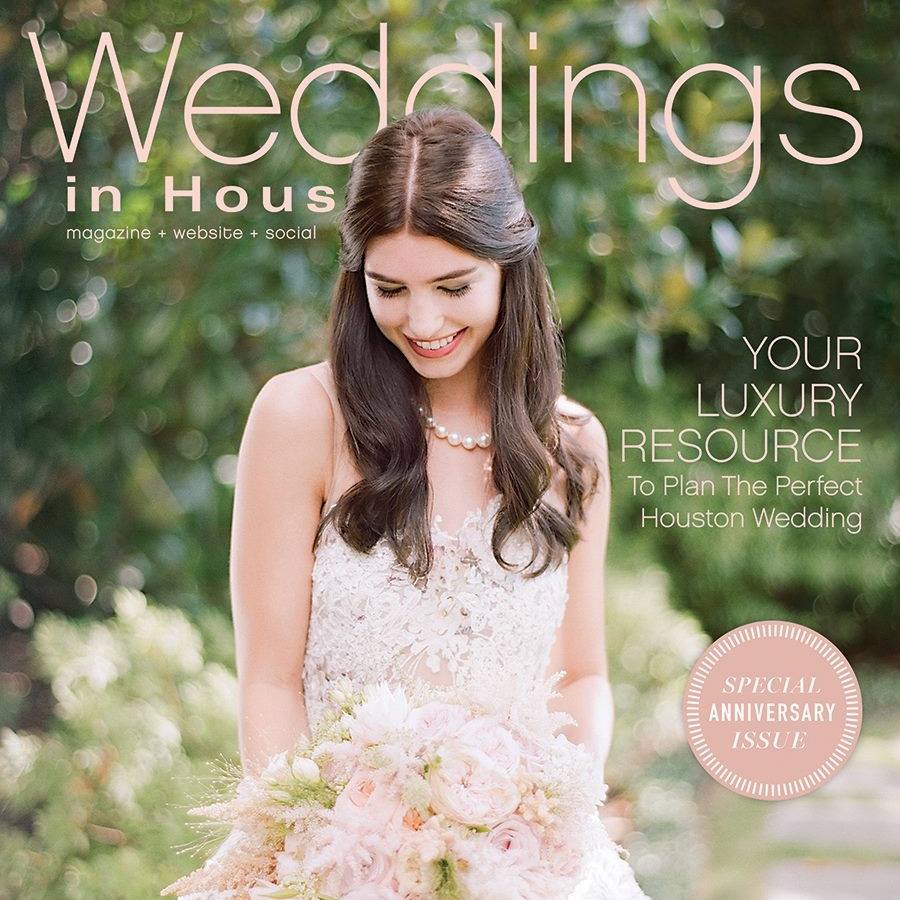 If you're searching for a wedding photographer, Houston has access to some of the most talented professionals around. Browse through the resources in Weddings in Houston online and in print to secure the best wedding photography for your event. Brides, wedding planners, and others have relied on the insights and referrals in our publications for thirty years. If you're interested in learning more about the latest trends in wedding planning, explore our vendor listings, articles, and reference guides.
The Importance of Wedding Photography Houston
Weddings are special. They mark the day when two people vow to honor, love, and serve one another. Wedding photography in Houston helps brides and grooms record the memories of the day. Staged photos only represent one aspect of high quality photography. Sometimes, the most special moments are those a photographer captures when no one is looking. They highlight the smile of a groom as he dances with his partner for the first time and the tears of joy in a mother's eyes as she watches her baby walk down the aisle. The right wedding photographer in Houston will ensure you can enjoy the memories of your special day for years to come.
In addition to wedding photography in Houston, our magazine recognizes the need for a modern, multimedia experience. We partner with local videographers and photo booth vendors who add something extra to the day. Marriage is a lifelong commitment. Commemorate the day with only the best wedding photography in Houston.
5 Signs of a Great Wedding Photographer Houston
As you begin your search for a wedding photographer in Houston, you may want to interview with several candidates. Photographers are artists and often bring their own perspective and style to the job. Look for these signs to find a photographer who will match your aesthetic:
A diverse portfolio. Look closely at the photographer's portfolio. See if the artist's previous work follows a certain pattern or if each session captures the personality and style of its subjects. A great wedding photographer in Houston will wait for the best image opportunities and capture them for the happy couple. Anyone can take a picture. A great professional photographer will take the right pictures.
A down-to-earth personality. Some wedding photographers, like other artists, can come across as cocky and fail to pick up on a client's needs and expectations. You want a photographer who is willing to listen to you and to work with you to create amazing photographs without drama. While on the clock, your photographer should serve your needs and make an effort to fit in with your bridal party and guests.
Technical skill. Technical skills come in handy during picture taking and after. Each photographer is different. Some take great pride in capturing the right moment and effects with the camera, while others prefer to capture moments and digitally refine them. Photographers may prefer to use a particular style of photography such as documentary or portraiture. Find a photographer that can meet your technical expectations to receive wedding photography in Houston that thrills you.
References. A portfolio will only speak to a photographers talent, not his or her work ethic. Talk to references to find out more about your prospective photographer. Ask previous clients about the professional's timeliness, attitude, and capabilities. A reference or review can speak volumes about a photographer's services.
Packages. A wedding photographer in Houston will likely offer several wedding packages, allowing couples to choose from a range of services. Think about your budget and expectations to find the right package for your day. Some brides retain a photographer to shoot before-ceremony portraits, the ceremony, and the reception while others may retain a photographer for an entire weekend.
As you think about what you need in a wedding photographer in Houston, remember Weddings in Houston. Our team reviews and partners with premier photographers in the area to give brides a range of options to suit their needs. We frequently post articles in our magazine and online to help brides choose the local photographers known for capturing perfect moments. Pick up the latest issue of Weddings in Houston.
Resources for Wedding Photography Houston
The taste of the cake, the musician's blunder, and absent attendees will fade from your memory over time. Your wedding photography in Houston, on the other hand, will serve as a reminder of the day for decades. Give yourself, your children, and your grandchildren an album to remember when you select a great photographer in the area. To help our readers find seasoned wedding photographers, we:
Publish real wedding stories. Sometimes the best advice comes from others who understand your position. Our real wedding stories feature brides who planned and celebrated their wedding days in the great city of Houston. They dish on all of the details to help future brides create their own memorable days.
Send out helpful newsletters. Brides can register with our publication to receive the latest information about weddings and wedding photography in Houston. Learn about upcoming bridal shows, vendor specials, giveaways, and more.
Host premier wedding planning events. Weddings in Houston organizes the I Do! Soiree – the premier event for wedding planning. Find inspiration, taste amazing food, and learn more about our partnering stylists, dress designers, photographers, venues, and more. No Houston bride should miss this limited availability wedding event.
Wedding photography in Houston represents only one of the many decisions brides must make before their wedding days. Remember Weddings in Houston as you explore the possibilities of a wedding in the magnolia city.
Wedding Photographer Houston for Every Wedding
At Weddings in Houston, we recognize the diversity of our readership. In all of our activities, we strive to offer relevant and helpful resources, inspiration, and connections. If you're planning an LGBT wedding blowout, a traditional southern belle wedding, or a custom-rich South Asian ceremony, we can help. We even post articles about life after marriage.
Keep the latest issue of Weddings in Houston nearby as you search for the perfect venue, dresses, caterer, décor, and wedding photographer. Houston brides can dial (713) 464-4321 or fill out our online forms to register for our newsletter or the next I Do! Soiree.
Contact Us