Wedding Florist Houston
---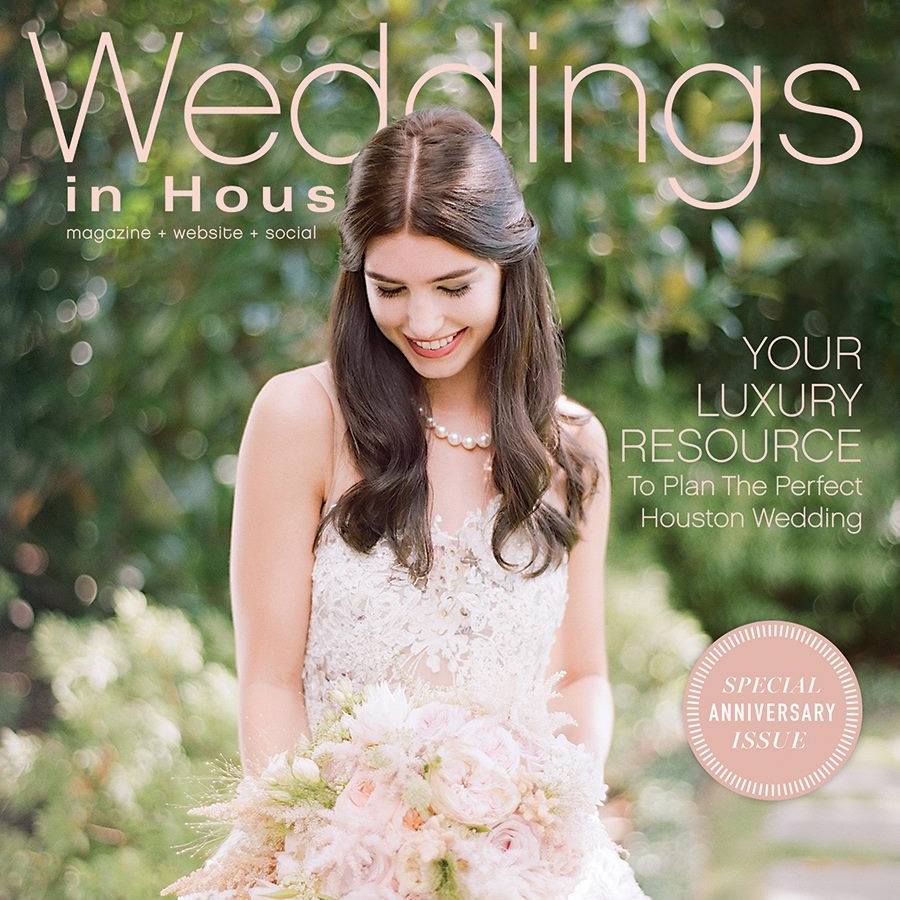 Don't stress over choosing your wedding florist. Houston wedding planners rely on Weddings in Houston to discover the best vendors in the area. We've been in the business since 1987, helping brides, wedding planners, and others choose the perfect vendors for a perfect day. Our team understands the stressful nature of wedding planning. We're here to make the process as fun and stress-free as possible. Explore the latest edition of our magazine online and look for it in more than a dozen stores near you.
The Best Wedding Flowers Houston
Weddings have featured flowers for hundreds of years. Flowers are romantic. They add a sense of whimsy and beauty to the occasion. Whether you choose peonies or roses, the wedding flowers you choose make a statement. At Weddings in Houston, we offer our readers access to some of the best wedding flowers in Houston.
Wedding flowers run the gamut from small, delicate beauties such as lilies of the valley to the hydrangea's giant globes of petals. They may shine in contrast to the more subtle colors of a wedding or blend a color palette into a beautiful ombre-like display. One thing is certain – the wedding flowers in Houston you choose should put a smile on your face the day you walk down the aisle.
Selecting a Wedding Florist Houston
Start looking for a wedding florist in Houston early in the wedding planning process. Use resources such as Pinterest and Weddings in Houston to determine the flowers, colors, and arrangements you want to see on your wedding day. With some preliminary research under your belt, you can schedule interviews to find high quality flowers that will make your wedding day special and memorable.
Weddings in Houston creates current listings of the most popular vendors in the city. We vet each wedding florist in Houston to ensure quality, selection, and beauty for each of the brides in our readership. Our featured vendors create artwork with their flowers. They set bouquets atop of fluted vases as centerpieces, artfully cascade flowers for bridal bouquets, and hang greenery in romantic and whimsical arrangements. Flowers can change the look and feel of the entire wedding experience. Discover our featured vendors today.
Wedding Flowers Houston that Will Stun Your Guests
When you choose your florist for wedding flowers in Houston, you may want to consider a few options. Seasons, weather, and venues can change flower availability, price, and appearance. Partner with an experienced florist to find flowers and backup flowers (if necessary) that will suit your needs on the day of your wedding. Consider working with florists who have preexisting relationships with venues or wedding planners. Wedding vendors who work together can offer a seamless selection and setup experience.
At Weddings in Houston, we develop resources and content to facilitate the wedding planning process. We want the brides we serve to enjoy their wedding days without reservation. Bookmark our site, attend our I Do! Soiree, and pick up the latest issue from your local market, pharmacy, or bookstore today. For wedding flowers Houston brides adore, register with our magazine today, or dial (713) 464-4321 to learn more about our value-added services.
Contact Us