DRY POT SICHUAN STYLE SNAPPER + GIN RICKEY
Fresh-squeezed lime juice and sparkling seltzer water make this classic cocktail the perfect foil to our spicy Sichuan snapper.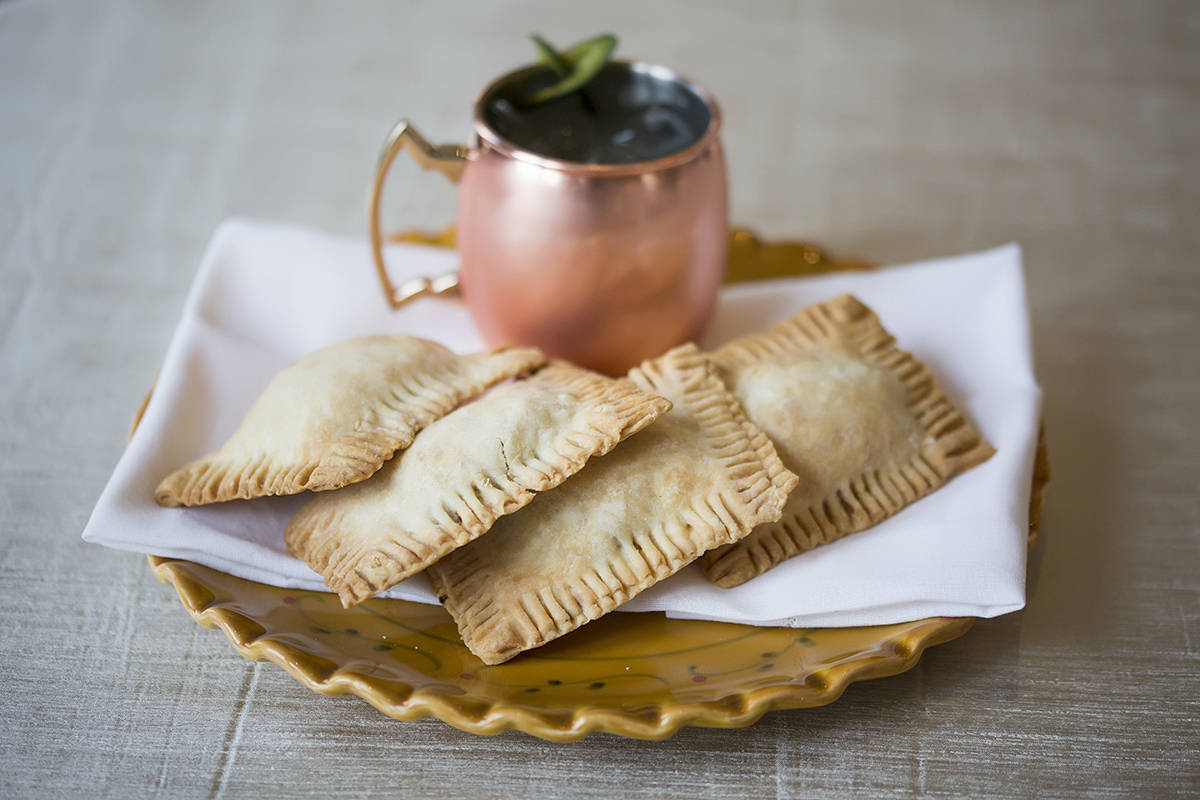 BEEF TACO POP TARTS + MEXICAN MULE

We are loving this twist on the classic Moscow Mule, which keeps the effervescence of ginger beer, but trades vodka for tequila—an ideal accompaniment to our hearty beef taco "pop tarts."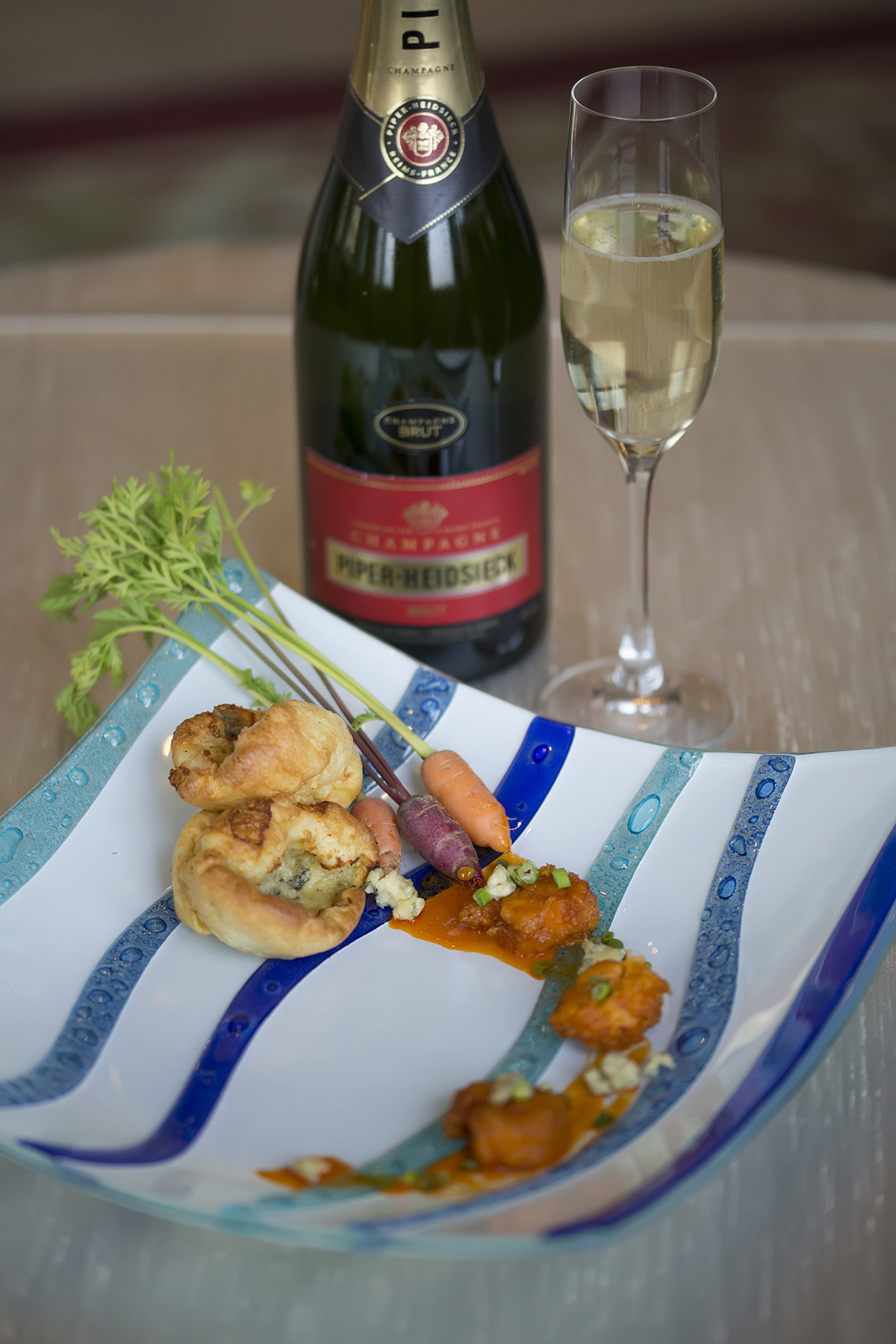 BLUE CHEESE POPOVERS WITH BUFFALO SHRIMP + PIPER-HEIDSIECK BRUT
Fried food and Champagne pair so well! The earthiness of the Piper-Heidsieck accentuates the ripeness of the blue cheese in this dish, without overwhelming the palate, and the effervescence of the wine keeps the spiciness of the shrimp from overstaying its welcome.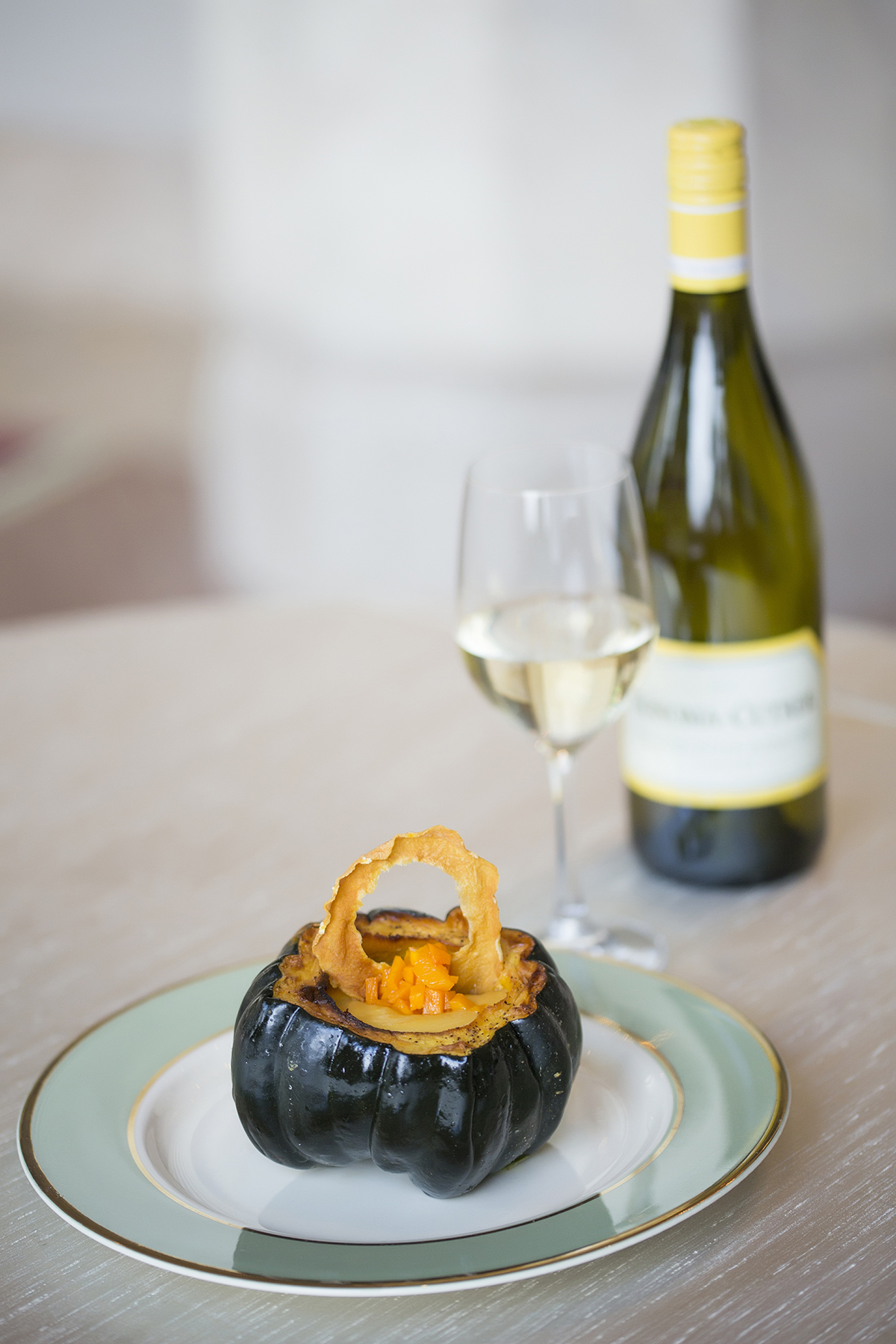 BUTTERNUT SQUASH SOUP WITH CRÈME FRAÎCHE + SONOMA CUTRER CHARDONNAY
This crisp, bright Chardonnay balances the richness of the soup, but just a touch of oak on the mid-palate reminds us why we love this comforting, creamy fall classic.

JAMBON PARISIEN ROULADE + WHITE HAVEN SAUVIGNON BLANC
The herbaceous quality of a crisp New Zealand Sauvignon Blanc pairs perfectly with the Mediterranean flavors of this dish, which features French-style prosciutto wrapped around basil-artichoke mousse, with spinach, tomato, olive tapenade and basil coulis.
SEARED SEABASS FILET + RIESLING DONAHOFF WEINGUT
Take a perfect fresh seabass filet, add quinoa pilaf with crisp asparagus, infuse with the kick of spicy tomato butter, pair with a bright, slightly sweet Riesling, and you have the perfect meal for a celebratory summer evening.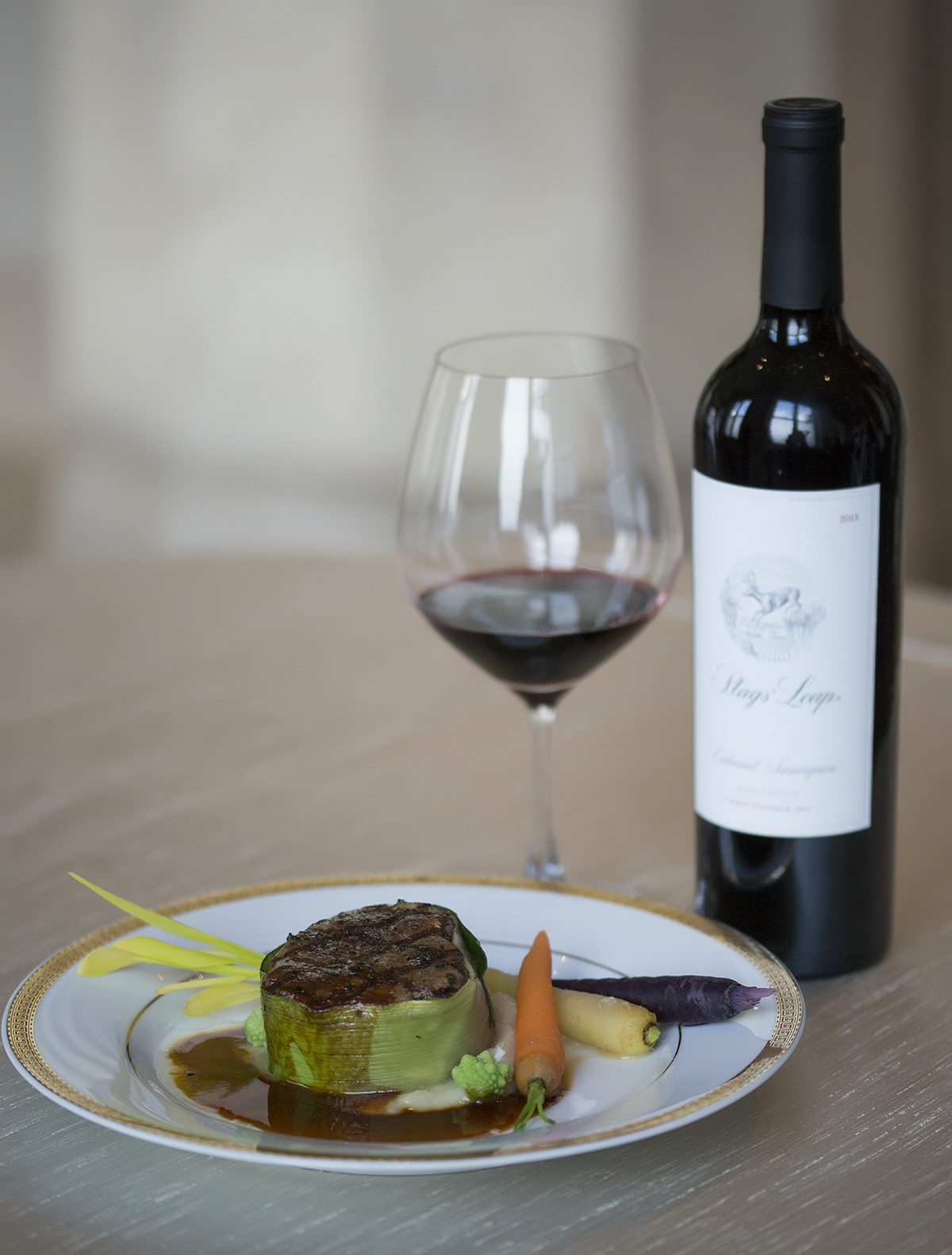 FILET MIGNON STUFFED with TRUFFLE BUTTER + STAG'S LEAP CABERNET
A classic wine, for a classic dish: There is something quite decadent about a bold California Cabernet and a simply prepared steak, especially when you add the earthiness of truffle butter, and the comfort of celeriac puree.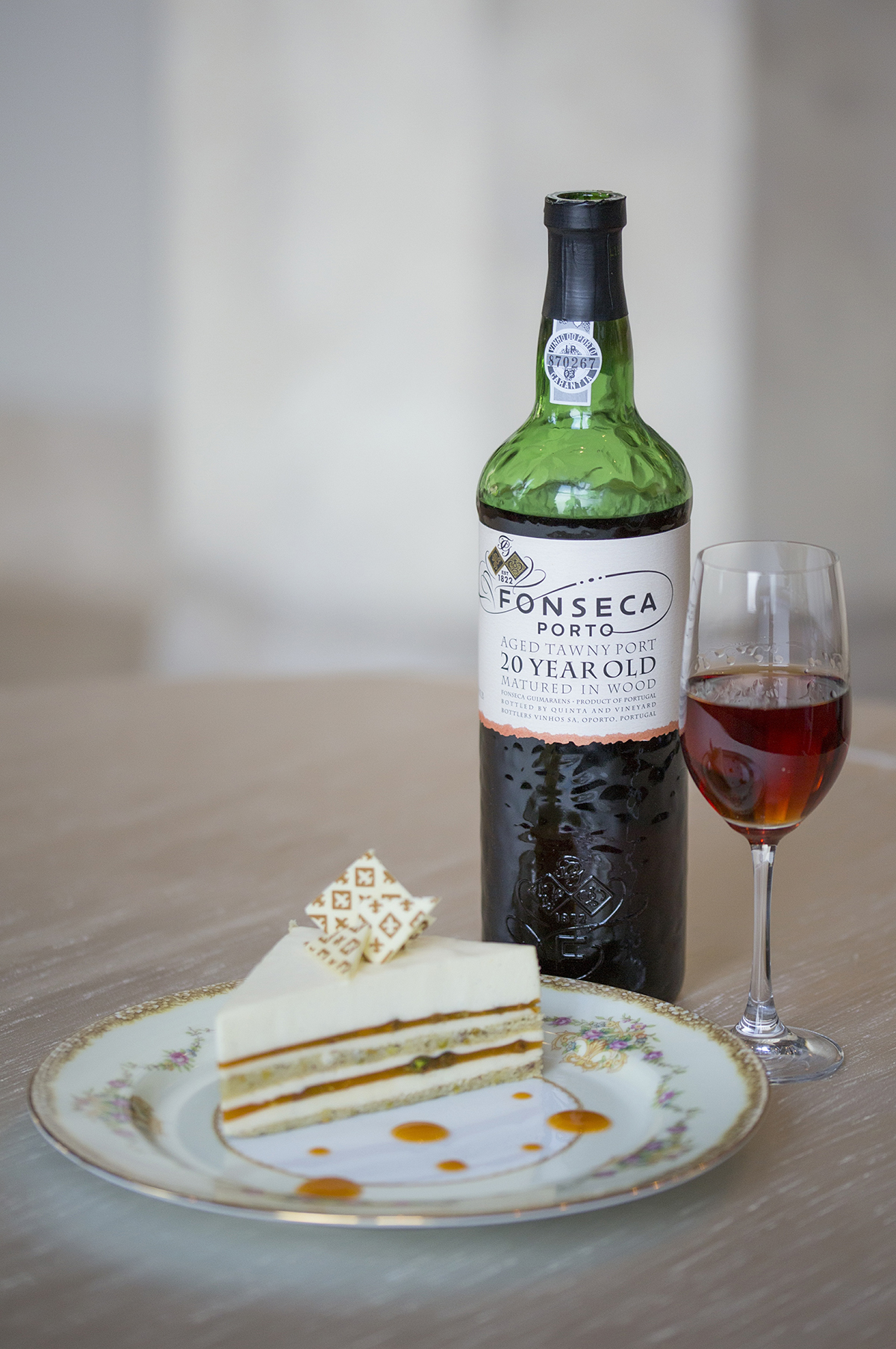 APRICOT PISTACHIO GATEAU + FONSECA TAWNY PORT
Ending on a sweet note, the fruity character of a smooth tawny port echoes this delicate cake's apricot sauce, while its nuttiness pairs perfectly with the buttery pistachios.
Pairings: Jackson and Company
Photos: Taylor Golden Photography
You Might Also Like