Photos Courtesy of Texas Renaissance Festival
There are destination wedding settings that transport you to another place. And then there's the Texas Renaissance Festival, which takes you away to an experience that is part medieval romance fantasy, part lush castle grounds, part fairytale-come-true.
If you think the Texas Renaissance Festival is just for browsing hand-forged crossbows and custom suede moccasins, taking in a joust or two, and feasting on turkey legs and mead…sure, you can do all of these and MUCH more at the nation's largest Renaissance theme park.
But weddings (not to mention engagements, bachelor and bachelorette weekends, and rehearsal dinner celebrations) at the Texas Renaissance Festival are something else entirely. The festival's enchanted garden venues offer something for every couple, whether your ultimate wedding fantasy includes authentic medieval costumes and heralding trumpets, or an understated ivory ballgown, a solo violinist and perfect peony bouquet.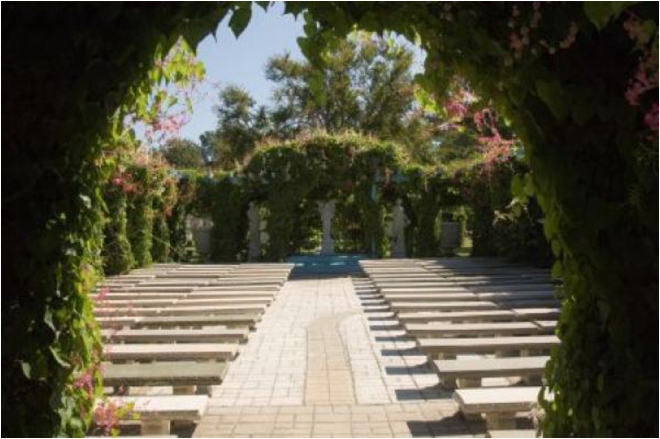 With seating for 200, the English Garden features 3,000 annuals, perennials, tropical and curling vines, and 35 majestic urns and statues—a dream setting for romantic vows and nuptial rituals.
For intimate ceremonies, the Water Garden accommodates 30, and fills the air with the sound of burbling fountains and fluttering vegetation.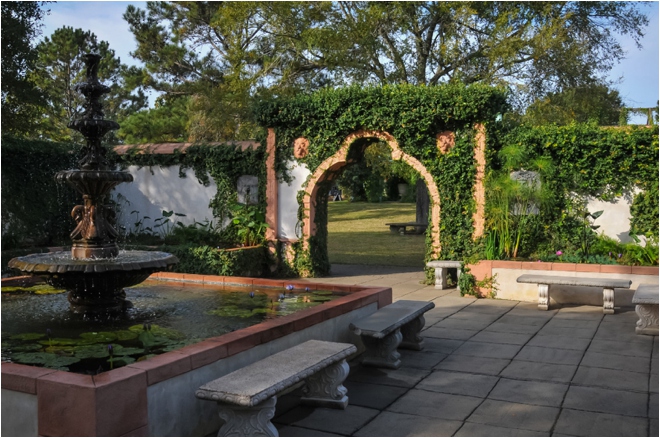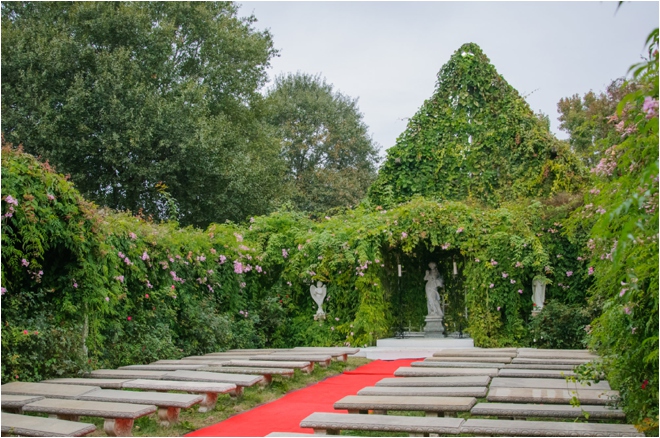 In the Rose Garden, you'll encounter the heady fragrance of 600 blooming roses, when you say your vows in front of up to 150 of your beloved friends and family members.
And for a slightly more traditional setting, there's the lovely King's Chapel, which features a regal red aisle, climbing vines and charming stone pews.
But weddings aren't all that's wonderful at the Texas Renaissance Festival. Register NOW for your chance to win a magical fantasy proposal package from nation's largest Renaissance theme park!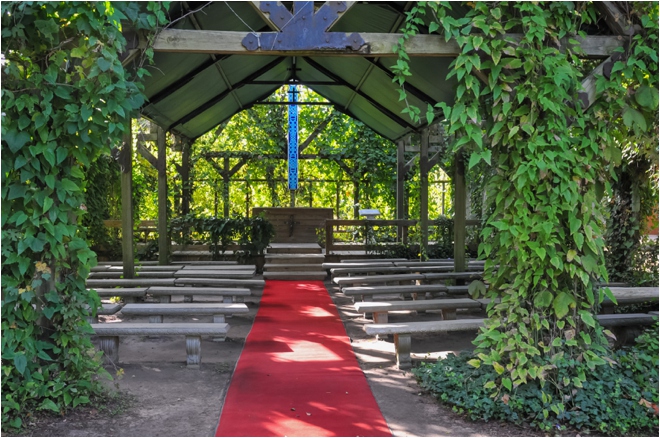 The Texas Renaissance Festival offers you numerous unique ways to "pop the question" and the events staff will help you plan your day in every detail so that you can relax and enjoy the moment.  A Texas Renaissance Festival proposal could be as grand as a romantic moment at the Royal Joust with the King and Queen and crowds of well-wishers looking on, or an intimate moment in one of our beautiful gardens with just the two of you (and maybe a few of the fairy court looking on).
Whatever the particular event, your proposal package will include the following:
Admission for two the Texas Renaissance Festival
Bouquet of roses
Chocolate-covered strawberries
Sparkling wine and two commemorative Champagne flutes
Horse-drawn carriage ride after the proposal
To win a fantasy proposal package, email your name and contact information. Entries will be received through May 12, 2017 and the winner contacted after May 31, 2017.
Details and Restrictions:
Entries must be received no later than May 12, 2017.
Winner will be notified on or before May 31, 2017
Proposal must be scheduled to occur during regular days and hours of operation of the 2017 Texas Renaissance Festival (TRF). TRF dates are Saturdays and Sundays, September 30 through November 26, 2017, as well as the Friday after Thanksgiving, November 24, 2017. Festival hours of operation are 9 am to 8 pm.
TRF staff will coordinate with winner to determine the date, time, location, and package elements. Final package details are determined solely at the discretion and approval of the staff of the Texas Renaissance Festival. The total value of all package elements provided by the Texas Renaissance Festival is not to exceed $800.00
The Texas Renaissance Festival is an outdoor event that operates rain or shine. Proposal packages will not be rescheduled due to weather or other elements outside the control of the Texas Renaissance Festival.
Questions? Contact the Texas Renaissance Festival here, and start planning your fairytale experience NOW!