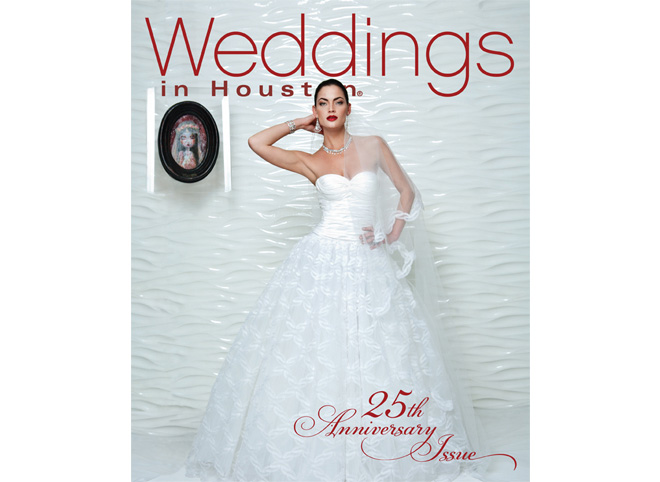 Whew. It's been a huge year for the Houston Wedding Blog, and we have you, our beautiful, wonderful, enthusiastic brides, to thank for that. So THANK YOU! Like most of you, we'll be taking a little holiday break to fully immerse ourselves in the joys of the season. But we will be back the week of January 2—so look for new posts then…we've got so much wedding deliciousness in store for you!
In the meantime, don't forget to pick up the BRAND-NEW issue of Weddings in Houston, on newsstands now. And when you do, remember to bend at the knees—with more than 400 pages of design inspiration, venue guides, stunning fashion spreads, hot new trends, tips, tricks, gift finds, and essential planning tools, our 25th Anniversary Issue is not just beautiful, it's heavy. In the very best way.
Merry Christmas, Happy New Year, and most of all, wishing you love, health, peace and joy on your wedding day, and in all the days of your marriage. See you January!