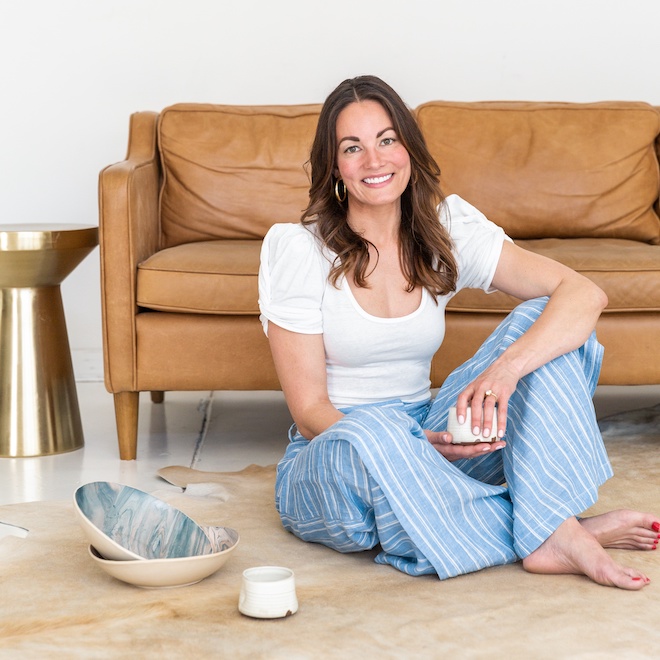 Searching for an alternative to mass-produced registry items? Looking to fill your newlywed home with original, one-of-kind products that are exquisitely shaped, woven, painted, and imagined by hand-selected artisans? Then set your sights on The Dowry, an ethically-minded wedding gift registry and curated artisan marketplace with beautiful one-of-a-kind pieces to fit your design aesthetic, be it classic, eclectic, industrial or minimalistic.
We are so delighted to welcome The Dowry to the blog today and share with you our exclusive Q&A with Megan Hodges, the founder of The Dowry. Read on to find out what makes The Dowry so unique and what one-of-a-kind products they have to offer!
Weddings In Houston: What makes The Dowry so unique versus other registry retail sites?
Megan Hodges: The Dowry empowers you to build your wedding registry from curated items exquisitely made by American artists. We scour the United States looking for quality handcrafted products, so you don't have to fill your home with only mass-produced items. Select quality artisan products that ensure your home is filled with pieces that your friends don't have, will excite you for daily use, and become heirlooms that you pass on to future generations. It's time to know where your products come from, who created them, and how they were made; while looking good at the same time. We also categorize our products into 5 distinct home design styles, selected by a Houston interior designer, boho/eclectic, classic/traditional, fresh/prep, rustic/industrial and Scandinavian/minimalist, to help engaged couples cohesively put their home together with the individual products they register for. We also have content and blogs that help in the design and registry process.
Unlike other retailers, our registries never expire! Couples can continue to come back and order off of their registry at a discount after their wedding, and prior to the wedding couples can create a private wish list of products before adding the products to their visible registry. We also have a first-in-class customer service that is made up of humans based in Texas. We personally answer the phone and reply to your emails ready to help with any inquiry you may have!
WIH: 
What kind of one-of-a-kind products does The Dowry carry?
MH: All the products you find on The Dowry are one-of-a-kind! They are all houseware items that fall into the categories of bakeware, cookware, glassware, home, barware, linens, place settings and tableware. Even though most of the items are a part of an artist's collection, the individual items will have slight variations since they are handcrafted. Think of the items we source, like pieces of artwork, you want them to be original and one-of-a-kind. You may register for 12 sets of the L'Insolence Place Setting, consisting of a dinner plate, salad plate, dinner bowl, and mug, but each piece is handcrafted by a husband and wife team, L'Impatience Ceramics, in the Catskill Mountains of New York. Because our products are all handcrafted, we also have the ability to personalize most of the products on our site for you; whether with color, shape, size, or monograms. For example, the Texas-based ceramist, Kendall Davis Clay, gives the option for engaged couples to personalize the bottom of her place settings with their names and wedding date. The possibilities are endless! 
WIH: 
Why did you choose to name your business 'The Dowry'?
MH: By definition, the ancient custom of the dowry is the transfer of gifts, property or money from a bride or her family, to the groom and his family, upon marriage. The origins probably predate any record of it, and it is a practice that has taken place in almost every country in the world, and still takes place in many parts of Asia and Africa. In Europe and the United States, the dowry idea morphed into young women collecting household items in a 'hope chest' to have for her new home after her wedding day. The idea and practice of the wedding gift registry didn't surface until 1924 when the department store Marshall Fields created the first wedding gift registry as a means for the engaged couple to indicate chosen china, silver, and crystal patterns to family and friends.
In the countries where true dowry practices still exist, a horrible repercussion manifests itself every day in the act of violence against women, including killings, and the forced marriage of young girls in exchange for their dowry. Care.org states, "Worldwide, 39,000 girls wed every day, with little or no choice in when or whom they will marry." This is devastating to me, and I felt there was little to no awareness of this issue. By naming my company, The Dowry I knew I was creating a platform that had no choice but to speak out on this issue and bring awareness to this horrible crime against women. We can't hide behind our name. I have always had a passion to empower and protect women and girls, and the marriage between my business as a wedding gift registry and my passion for women and girls can be summed up in the name, The Dowry. The Dowry challenges historical dowry practices by bringing exceptional artisan's and their collections into the homes of newly engaged couples through a curated gift registry while generating awareness of the ongoing abuse created by conventional dowry practices. With its resources of time, energy, and money, The Dowry is dedicated to eliminating the ongoing abuse created by conventional dowry practices.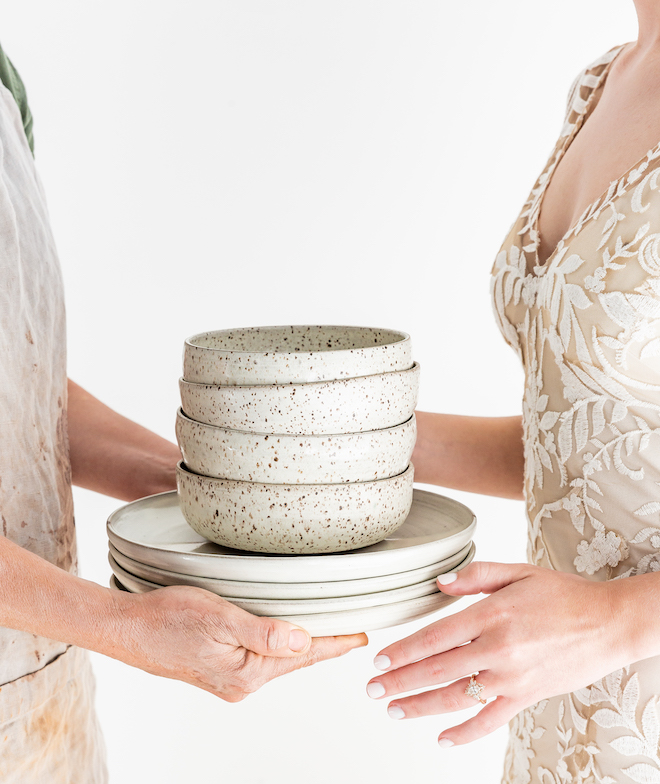 WIH: 
How did you come up with the idea of an ethically-minded wedding gift registry with a curated artisan marketplace?
MH: Trying to select unique household items for my 2007 wedding gift registry led only to frustration. I couldn't seem to track down items that truly felt like home without investing a lot into the process. I wanted a set of dishes from a local ceramic artist I had seen and some table linens from a textile artist I loved, but I didn't have a way to send my guests to those artists to purchase those items as gifts. I ended up registering at the big box retailers, which resulted in bedding and place settings that some of my girlfriends also registered for. Our homes didn't seem unique, personal or designer in any way. They were cookie cutter and lacked originality. I knew I couldn't be the only one who felt this way and knew we could create a solution! What resulted is The Dowry. I am proud to say I have now traded in my Lenox dishes for tableware from The Dowry.
WIH: 
Is there anything you want couples to know specifically?
MH: The Dowry is more like a quest of self-discovery than it is wandering the aisles of a big box store with a scan gun in hand. This is sure to be a different registry experience for you, and we hope you welcome the changes. We commit to searching and selecting artists whose unique work defies big-box retailers and belongs on the tables, shelves, and rooms of every couple's home. Select wedding registry items that ensure your shelves, counters and rooms are filled with the most exceptional pieces. Our products allow you to create an inviting and welcoming home for your family and friends with gifts they will love purchasing for you!
Check out some of our favorite one-of-a-kind products in their 5 distinct home styles below! Ready to start creating your own ethically-minded gift registry at The Dowry? Browse through The Dowry now and begin building your own unique registry, here.
Boho / Eclectic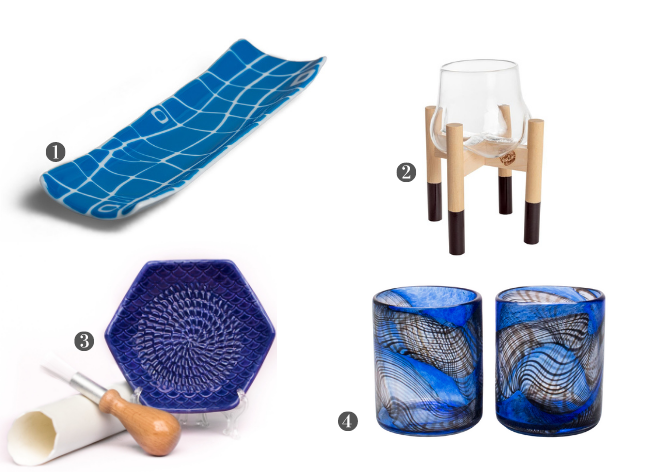 Classic / Traditional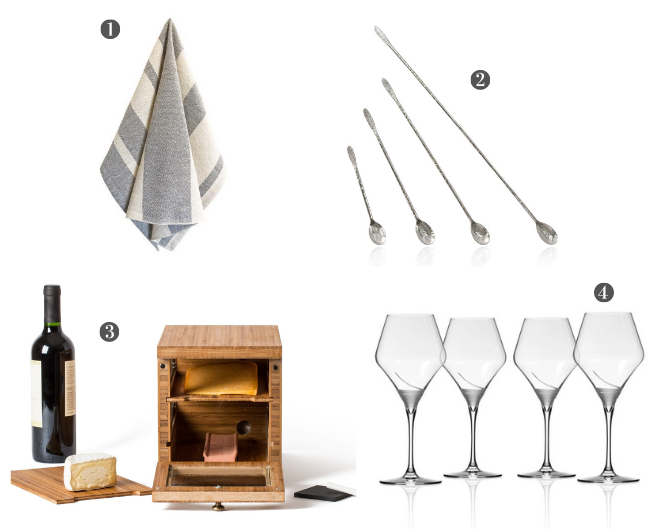 Fresh / Prep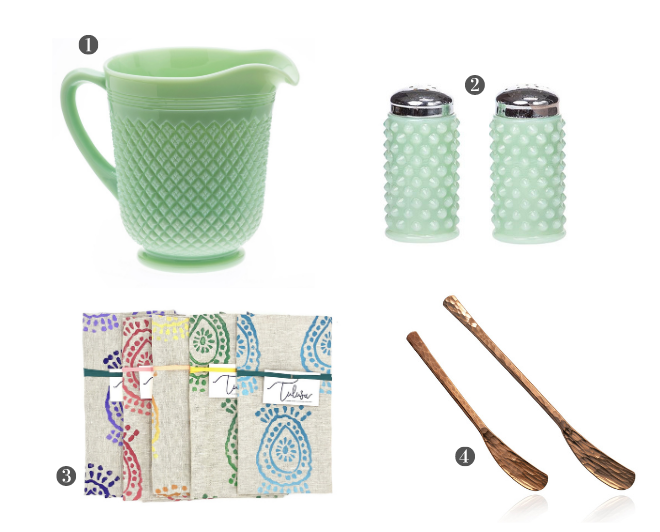 Rustic / Industrial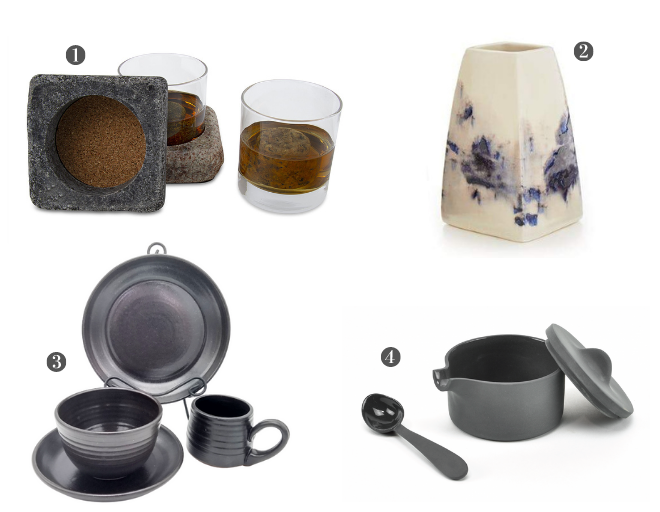 Scandinavian / Minimalist