Writer: Laura Mericas
To help you avoid "random registry" regrets, we've identified four types of to-be-weds and we've hand-picked wedding gift registry items for each that you probably didn't know you could register for…or live without! Not sure what type you are? Take our handy quiz! And for tons more details on hot registry picks from the experts at iconic Houston registry retailers Bering's and Kuhl-Linscomb, click here!
What's your wedding style?
1. Rustic and romantic with tons of personal elements
2. Chic and trendy with food and drinks galore
3. Dreamy destination with our closest family and friends
4. Classic and formal in one of Houston's signature wedding venues
What are your honeymoon goals?
1. Nothing too crazy, we just want to relax with each other
2. To explore a new city and hit up all of the coolest spots
3. Something a little extreme, like backpacking through Bali or whitewater rafting
4. Lounging and indulging at an elegant beach resort
Which of these sounds like your ideal Saturday morning?
1. Sipping coffee with my fiancé at my side and our dog at our feet
2. Brunching in style with bae
3. Exploring a new city or hiking trail
4. Perusing an antiques market or visiting with family
What's your favorite type of Houston restaurant?
1. A mom-and-pop Houston classic
2. The chic new eatery with locally sourced ingredients and craft cocktails
3. Authentic ethnic cuisine that only the neighborhood locals know about
4. Fine dining with romantic lighting and top-notch service
Which of these is a must-have item in your married home?
1. Cute and comfortable living room furniture
2. A modern kitchen and dining space
3. A place to rest our heads at night…that's all we need
4. Family photos in beautiful frames
Answered Mostly 1: You're a House Hunter! —  You and your partner love the staples in your life almost as much as you love each other. A new shared home tops your list of priorities, and you can't wait to make it a warm, inviting environment.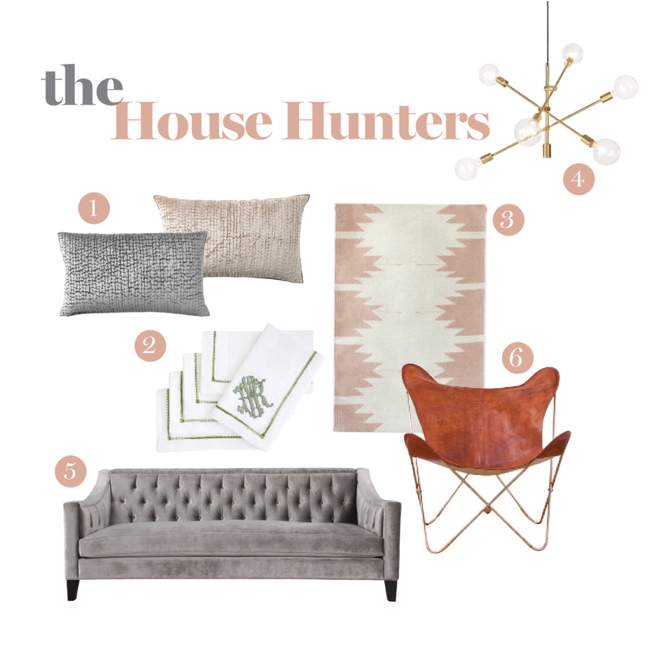 1. Quilted Velvet Lumbar Pillows: Pottery Barn 2. Halo Home Monogrammed Linens: Kuhl-Linscomb 3. Sierra Rug: The Citizenry 4. Large Mobile Chandelier: West Elm 5. Edmond Sofa: Z Gallerie 6. Palermo Chair: The Citizenry
Answered Mostly 2: You're a Foodie! — Testing out the newest eateries and drinkeries in town is what you and your bae are all about. You two follow food blogs, are familiar with top local chefs and aren't afraid to experiment. You and your wedding caterer are BFF's and you can't wait to dig in at your reception.
1. All-Clad Brushed Stainless Sauce Pan: Bering's 2. Instant Pot Pressure Cooker: Amazon 3. Sur La Table Copper Moscow Mule Mug Set: Sur La Table 4. "Cravings" by Chrissy Teigen: Amazon 5. Sertodo Copper Alicante Paella Pan: Kuhl-Linscomb 6. Big Green Egg Grill: Bering's 7. Vitamix Ascent Series Blender: Kuhl-Linscomb
Answered Mostly 3: You're an Adventurer! — The biggest challenge of planning your wedding was finding a date when you're not traveling! Houston is home base, but you're eager to explore every chance you get. You've either selected the perfect destination wedding spot, planned an exotic honeymoon, or both.
1. S'well Teakwood Water Bottle: Kuhl-Linscomb 2. Insulated Picnic Backpack: Mark & Graham 3. White Wing Duffle Bag: Bering's 4. This is Ground Cordito Roll: Restoration Hardware 5. Audio Pro Portable Speaker: Kuhl-Linscomb 6. Yeti Tundra Cooler: Bering's
Answered Mostly 4: You're an Heirloom-er! — Family is everything to you. The keeping of traditions is paramount and you've already selected your future children's names, which all pay homage to your closest relatives. You have a love for traditional, well-made goods, but you also know how to add in your own personal touch.
1. Juliska Country Estate Ginger Jar: Bering's 2. Santorini Glass, Turks & Caicos Canape Plate: White Lilac Inc. 3. William Yeoward Corinne Cocktail Jug & Spoon: Kuhl-Linscomb 4. Vista Alegre Covered Dish: Alchemy Fine Home 5. Arte Italica Tuscan Oval Tray with Handles: Kuhl-Linscomb