A last-minute email and some amazing luck ultimately brought Gabrielle and John together forever. Gabrielle had been using Match.com for nearly two years. John had been active for only two weeks. Gabrielle was "over it," but John was certainly not over her. After ignoring his emails, Gabrielle decided to go out on a limb and respond to John before canceling her subscription to the dating app, and she sure was glad she did! The couple was inseparable from that first date on. "He literally was my last date off Match. Little did I know it would be my last date period," Gabrielle says.
Fast forward: Gabrielle and John celebrated their perfect wedding day at the stunning Houston wedding venue Chateau Cocomar, which perfectly captured Gabrielle's theme of "elegance and glitz with a sprinkle of over-the-top." But, in typical Houston fashion, the skies opened up and drenched their dream venue. For an instant the couple's luck had seemed to fade…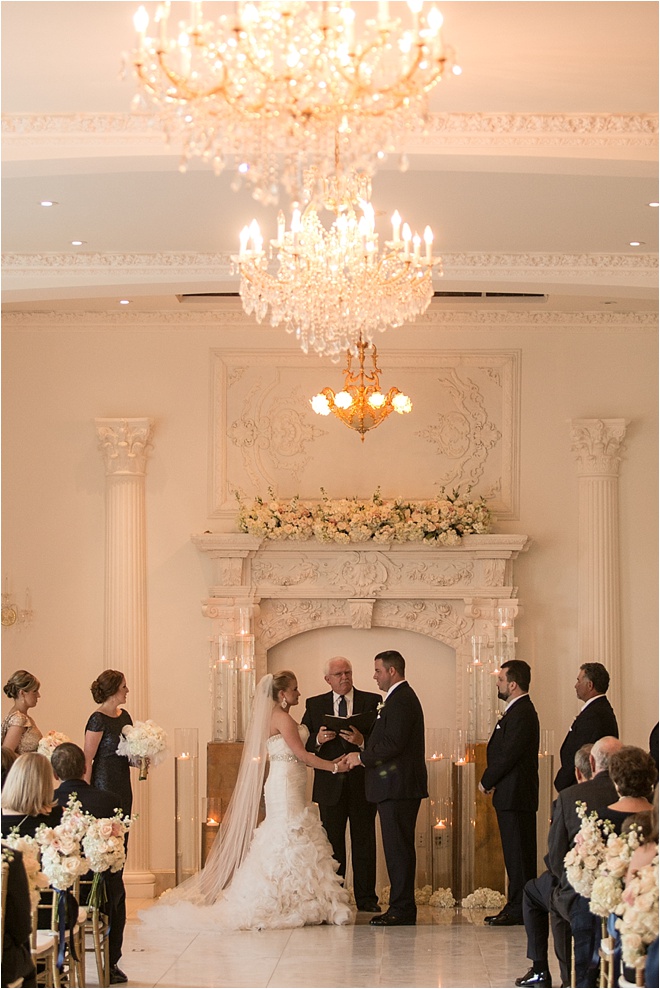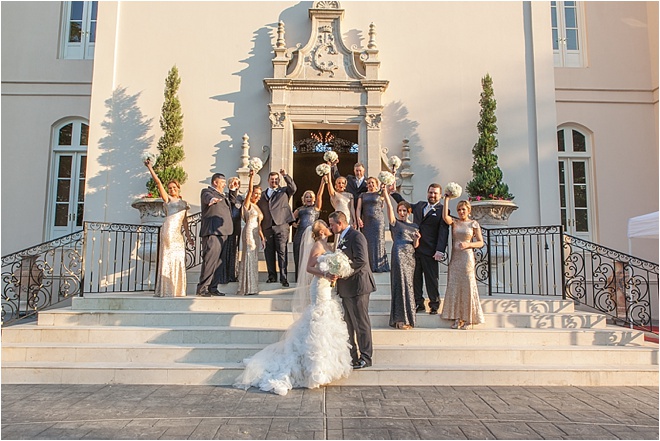 But don't worry, this story has a happy ending! The team at J'Adore Events was able to save the day and seamlessly pull off the wedding of Gabrielle and John's dreams, with a regal navy, ivory and gold wedding color palette, a five-tier wedding cake, and treats featuring the couple's favorite snack—popcorn from The Popcorn Bar!  "I wanted a wedding that pampered my guests and had them wanting for nothing," Gabrielle says. It's safe to say she succeeded. Congratulations, Gabrielle & John, we wish you a lifetime of love!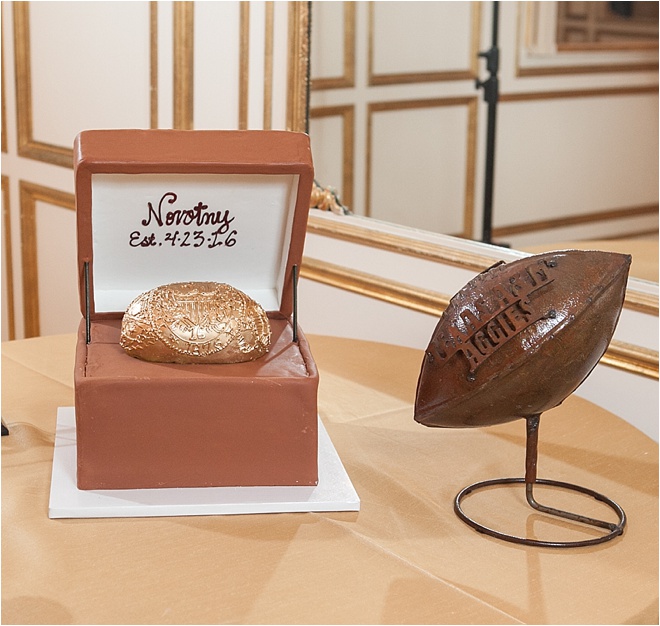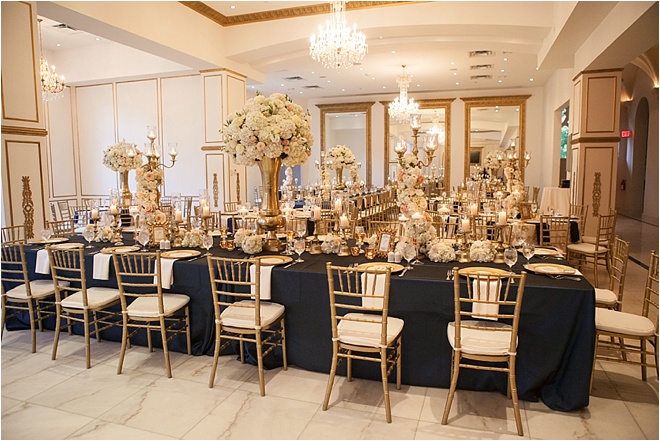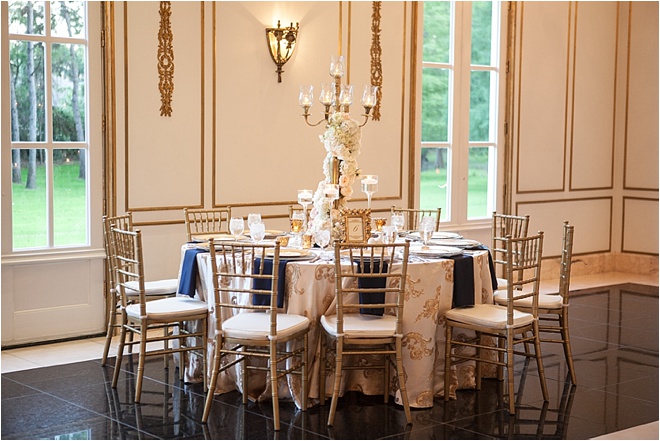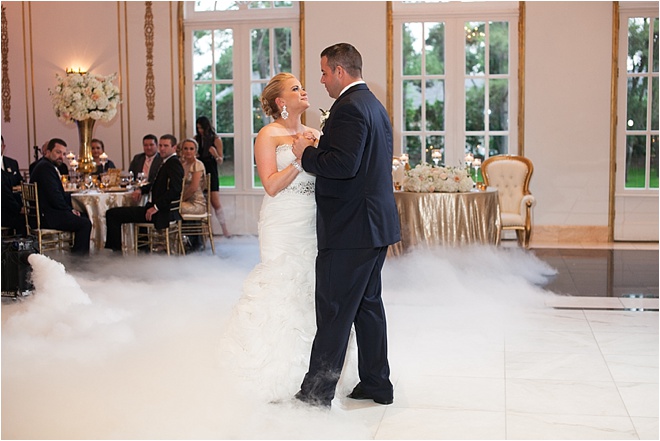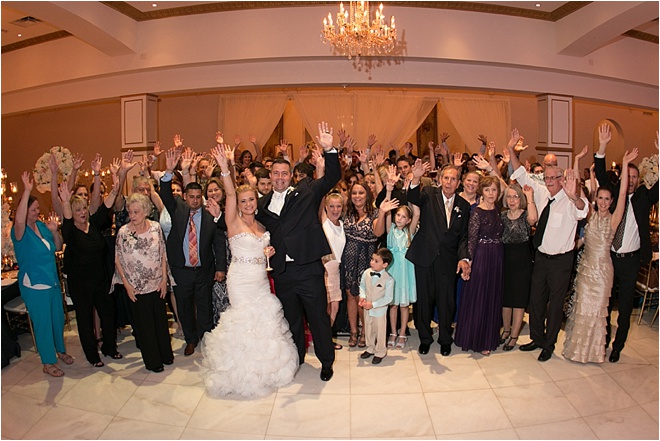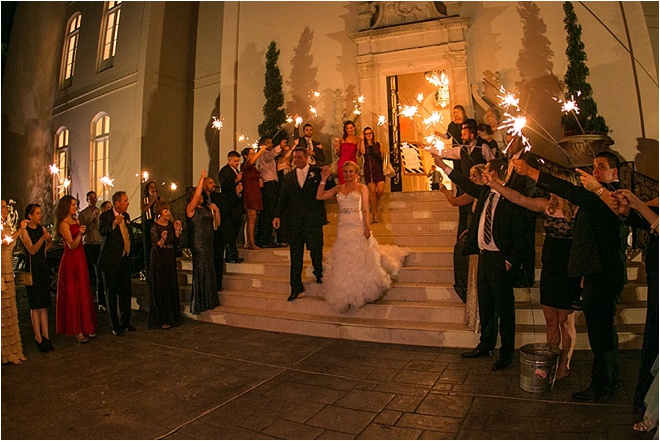 Photos: Beauty in Art Photography | Venue: Chateau Cocomar | Consultant & Planning: J'Adore Events | Catering: Cafe Natalie | Registry: Bering's | Favors: The Popcorn Bar