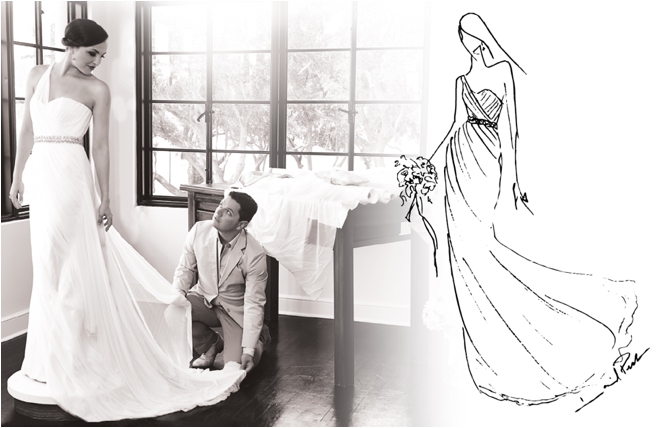 Photo: David Peck USA
Like every love story, every bride is unique, individual, one-of-a-kind. Nobody knows this better than Houston-based designer David Peck, whose gorgeous made-to-measure bridal gowns burst onto the wedding scene with a splash at the I Do! Bridal Soiree runway in January. While the David Peck bridal collection debuted on our spectacular Royal Sonesta Hotel runway, the designer's River Oaks atelier is a fixture on the Houston fashion scene. Which means that the bride who picks David Peck for her big-day dress gets the benefit not just of Peck's design genius, but of his talented team of experts. And she gets a gown that is made specifically for her body, her taste, her vision of her perfect day—a gown that, like the love of her life, is hers and hers alone.
Call 713.524.3482 to schedule your consultation and start planning…perfection.