For her super-chic Hotel Derek wedding, Houston style blogger Rebekah Gullo of Fashion And A Fellow fame opted for flats over traditional heels. Should you follow in her fashionable footsteps? Here's her take on low vs. high, along with some of her favorite shoe picks for style-minded brides.
Photo: Alyse French Photography
"Wedding shoes are the next most important item to pick out after you have chosen your wedding dress. I knew right away I wanted to wear flats even though I am an avid wearer of pumps! I had two reasons: 1.) I wanted to be comfortable all night, and 2.) I'm taller then my fellow in heels, and I wanted to be able to look right into his eyes for our vows. When I decided to wear flats it was not even up for discussion that I would wear Tory Burch 'Eddies.' I own them in multiple colors. They are THE most comfortable flats I've ever worn. Luckily for me the flats were available in white, but I'm always a fan of sneaking in a little color! Something blue perhaps?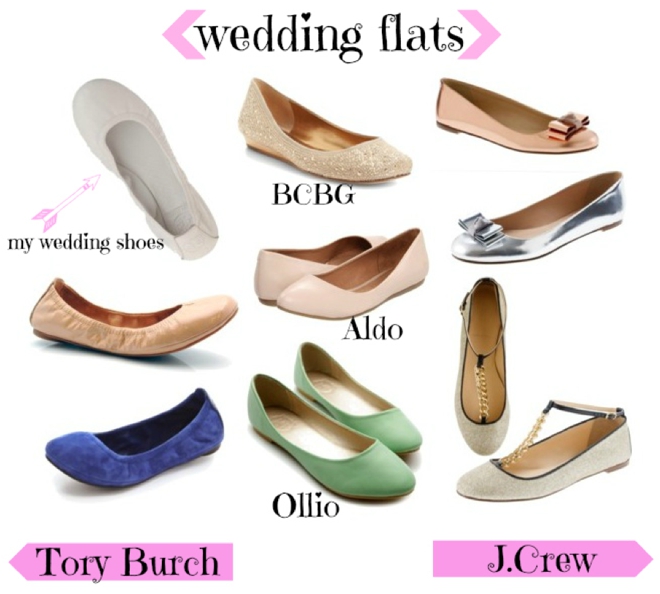 For those of you who do want to wear pumps, I've got you covered too! These Badgley Mischka heels came in about every color imaginable, making it easy to match a sash on your dress, or for your bridesmaids to wear to match their dresses. And can we please talk about these Stuart Weitzman pumps with the bow? A splurge on these would be well worth it, since you could wear them after your wedding, too, for all kinds of special occasions.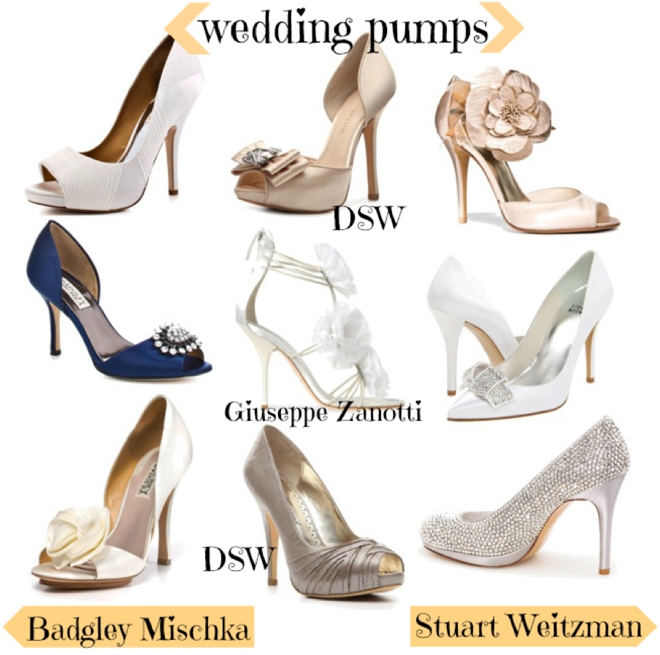 Whatever you choose to wear to walk down the aisle to your future husband, remember, you're going to be walking, standing and dancing, and the last thing you need on your special day is to be in pain. You can always stash a pair of flats close by just in case!"
Shoe Photos: Courtesy of Polyvore