If you think cigars are just for smoky poker nights, stuffy private clubs and outside on the back porch where you kick your dude and his bros (admit) when they insist on stogies with their brewskis…think again, darling.
River Oaks Plant House–home of gorgeous garden plants, whimsical topiaries and fabulous wedding floral-design services–has just opened a new in-house lounge that's going to change the way you think about cigars. First off, there are the cigars themselves, which hail from the lush hillsides of the Dominican Republic, where they are crafted with passion and meticulous care by expert cigar rollers, using the finest tobacco. These are cigars fit for nobility, y'all…hence their name: River Oaks Royal Cigars.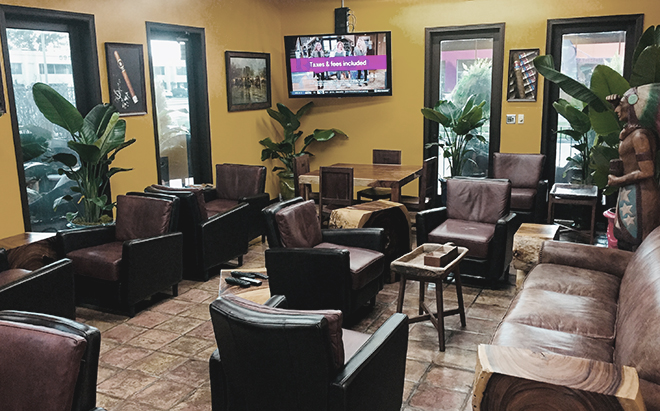 Then there is the lounge itself, where aficionados and novices alike can enjoy an ultra-premium cigar in a lush and relaxed boutique setting, which includes a chic patio that invites visitors to sit, savor and stay awhile. It's the perfect spot for the groom-to-be to gather with his groomsmen for a bit of R & R during the hectic weeks preceding the big day. Ladies–you're just as welcome as the dudes, so if you're looking for something unique to do with your besties after a lazy champagne brunch or gown-shopping excursion, make your way to River Oaks Plant House's Royal Cigar Lounge, and treat yo selves!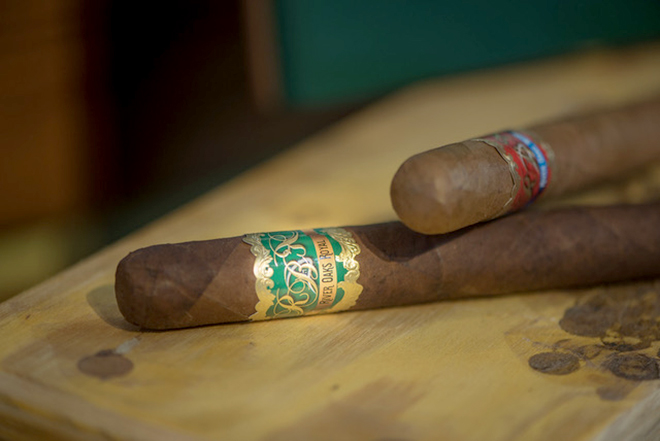 Oh–and make sure to ask the staff about custom cigar packaging to commemorate your wedding day. River Oaks Royal Cigars make fantastic wedding favors, hotel room guest amenities, groom's lounge treats at your wedding venue, and late-night indulgences at your wedding after-party!