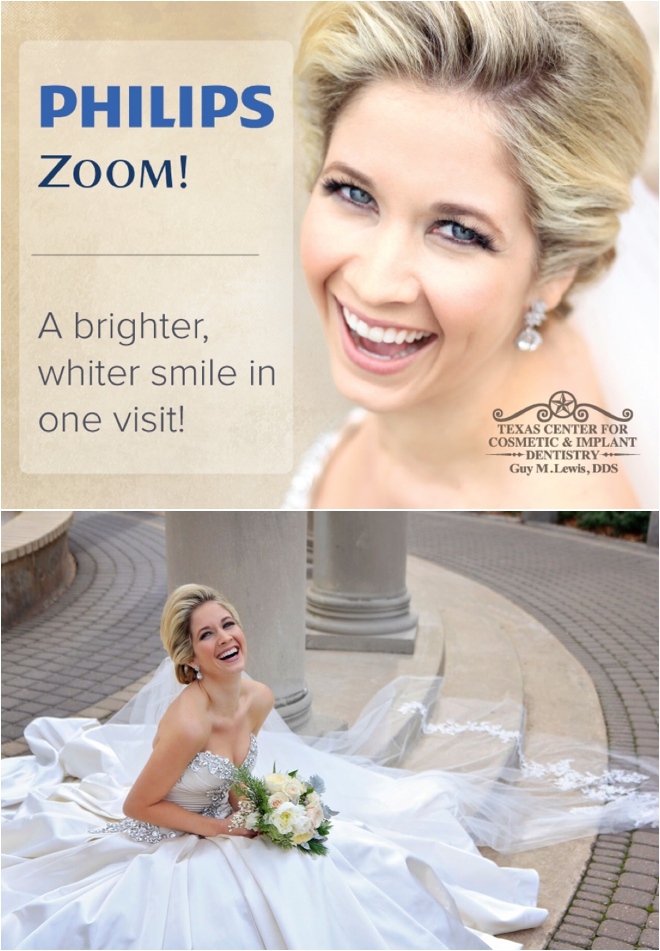 Photos: Texas Center for Cosmetic & Implant Dentistry
Take it from a bride who's been there: The best compliment you can receive on your special day is one that acknowledges just how happy you are. And that joy will radiate from your smile. It will be your ultimate accessory you your wedding day, and will live on in memory in just about every single photo from your perfect day.
Guy M. Lewis from Texas Center for Cosmetic & Implant Dentistry can help with that! In fact, he's been designing and perfecting smiles in Houston for over 30 years, and has been designated a "Super Dentist" by Texas Monthly since 2004. Whether you need a simple cleaning, whitening or total smile makeover, Dr. Lewis is your guy. With clientele ranging from the Houston Rockets to the Miss Texas Pageant, you can darn well bet you'll be in good company.
Which is why we are SO excited to bring you this awesome special offer: TCCID is offering Weddings in Houston readers your choice of a FREE cosmetic consultation, OR $100 off of a Zoom Whitening treatment, the world's most effective teeth whitening procedure, according to Women's Health. Get the sparkling teeth you deserve and get your smile on, to-be-weds (same goes for MOBs, MOGs, dads & grooms!)! Call TCCID at 281.825.3010 or schedule your appointment by email TODAY. Unlike your dress, hairstyle and airbrush makeup, a bright smile is something you'll be donning (and cherishing) long after the wedding is over. Trust us, your future self will thank you.