In honor of Valentine's Day, we're posting today on luuuuvvvvv…specifically, romantic love, and one awesome way to keep it hot and fun, long after the glow of new engagement fades and the excitement of the wedding transforms into warm memories. Follow these steps, and never lose that spark!
As gratifying and filled with deep daily love as marriage is, it can also give way to a kind of complacency, and a flagging of the sense of passion and discovery you and your spouse felt in your newlywed moments. Love Dance Houston, a unique dance studio and date-night destination, is all about fostering the spark of romance, through, you guessed it: dancing. Here, studio owner Lisa Joubert explains why dance is such a powerful means of igniting passion, and offers her expert advice on "changing your emotion through…motion!"
1. SEE, FEEL, PLAY
"Dancing is a great way to spark physical excitement and stimulation by introducing new experiences in the relationship," Joubert says. When couples are on the dance floor at Love Dance Houston, they "embrace each other as they move in sync." Beyond the close contact of their bodies, "Eye contact is encouraged; we coach how to play and have fun on the dance floor."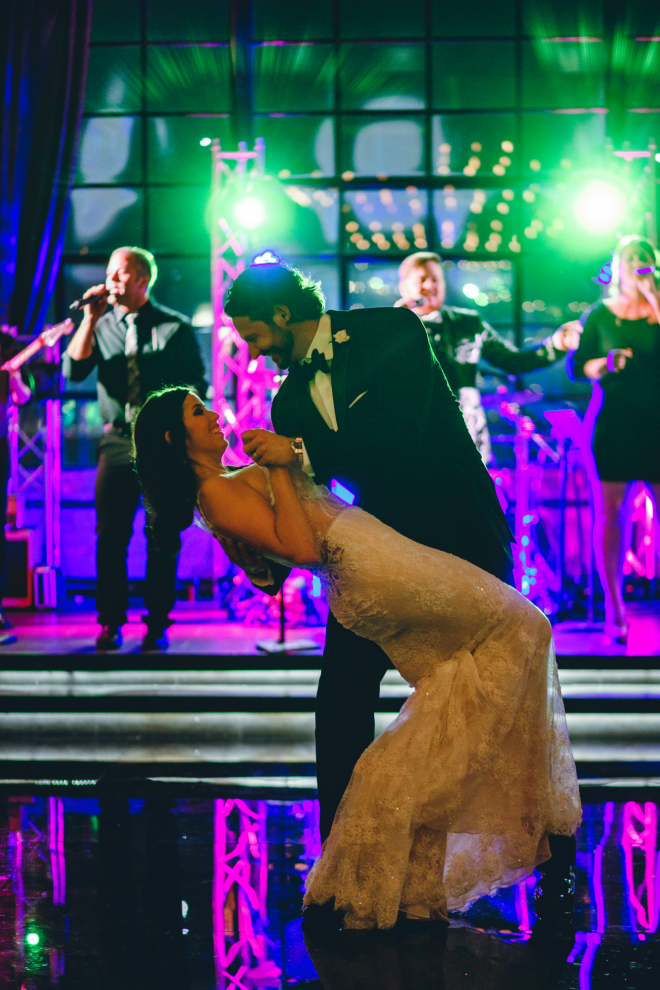 2. SOCIALIZING, NOT SCHOOLING
Let's face it: Not everyone feels totally comfortable dancing, especially with a partner. To put couples at ease, and create a sense of fun and discovery, Love Dance Houston offers both personalized instruction and parties. "Most couples start their date-night journey with us once or twice a week with their coach, and attend our group classes and parties to help the rhythm and patterns to progress faster. We offer a fun environment, to make it feel less like work and more like socializing."
3. YOU CAN TAKE IT WITH YOU!
The great thing about dance, and the romance inspired by dance, is that it's transferable to all kinds of situations outside the studio. "Dance is great for married couples as they rediscover each other's sensual side again, and can connect in a new way," Joubert says. So, once you've got a few moves down, "Get off that comfy chair at home, get dressed up for each other and smile at each other while embracing to music," she advises. "We coach how to hold and how to invite, we teach language that edifies your mate, and we remind you which negative cues are not allowed." With these skills in place, you can take your dancing shoes just about anywhere. "One of our couples danced on a rooftop in Paris to romantic music playing below. Other couples of ours have taken cruises with great music and dancing on board, and some are the party starters on the dance floor at charity events, galas and parties." Plus, she adds, referencing the words of renowned relationship expert Esther Perel, "It takes two minutes a day of intimacy to change the energy in a relationship and protect against resentment." Joubert notes: "That's about the length of an average song you can twirl to in the kitchen each morning before you leave each other for the day!"