Roses are red, violets are blue… we have the perfect Valentine's Day outfit for you! Valentine's Day is known for being the day of passion, romance and hitting the town, all dolled up, with your significant other. If you don't know what to wear yet, don't worry: We've got you covered from head to toe! Check out our favorite fun and flirty Valentine's day look that is guaranteed to turn heads!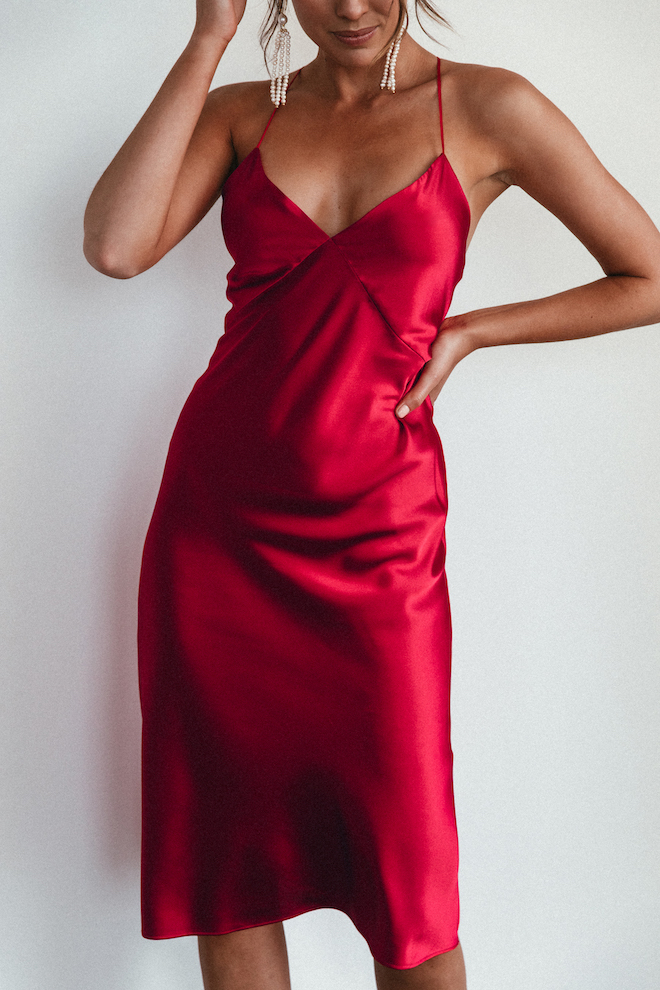 Paint the town red with Grace Loves Lace's sexy midi slip party dress in bold ruby. Made from 'silky satin', the dress drapes effortlessly over your body and features a teasing v-neckline with a seamed bust, giving a nod to vintage silk slip styling. And its spaghetti-thin adjustable tie straps can be arranged three ways, to give this Valentine's Day outfit a few different options!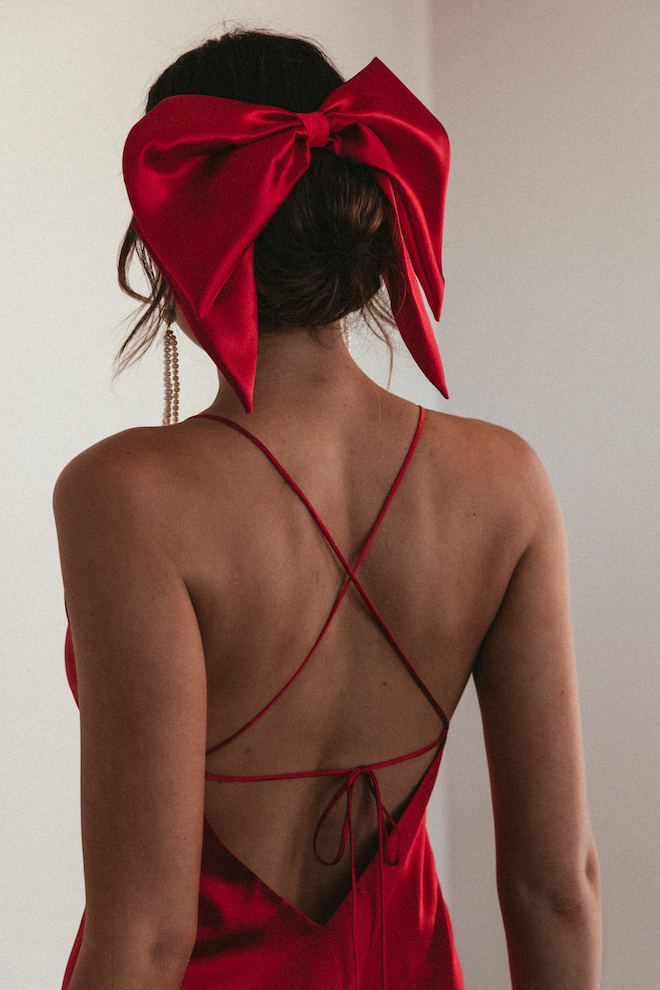 Add a fun and flirty hair accessory to this Valentine's Day outfit with a cute matching silk hair bow, also from Grace Loves Lace! Let the bow drape over the top of an effortless up-do, so you can show off your back, and the dress's sexy criss-cross straps.
Now that we have the dress and hair accessory picked out, it's time for the jewelry! For Valentine's Day jewelry, especially with a slinky, sexy dress, it's best to keep it simple and delicate. This Red Spinel Pendant from Zadok Jewelers pairs perfectly with a slinky red dress and flouncy red hair bow.
To amp up this flirty look, accessorize with the Afarin Diamond "X" Ring, available at I W Marks Jewelers. Crafted in cool white gold, this elegant design features sparkling diamonds arranged in a criss-cross style for a more modern look…and a sweet little echo of the dress's criss-cross straps!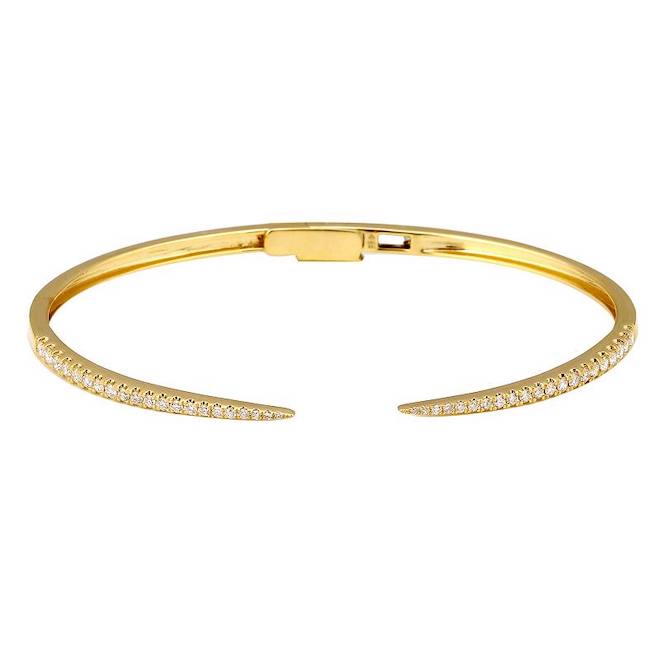 For an extra accessory, add this simple yet stately gold open claw diamond bangle from Shaftel Diamonds.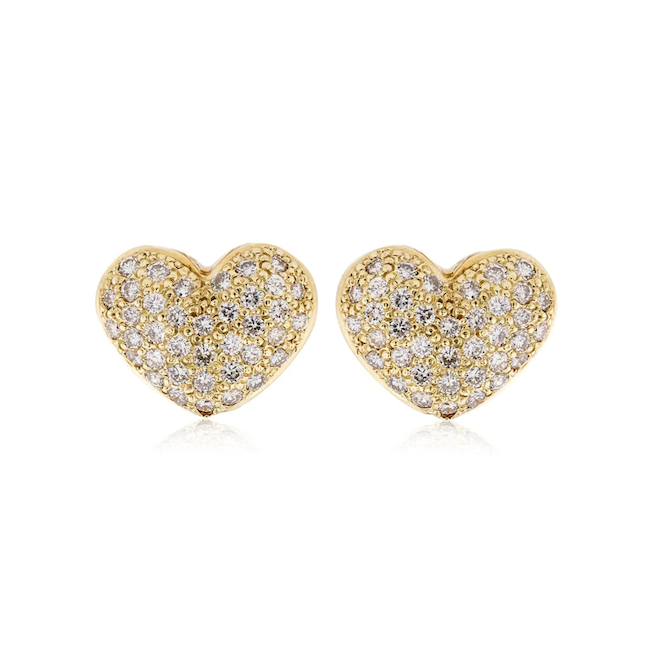 What's Valentine's Day without a couple of hearts? For the last jewelry touch, make a statement with Tenenbaum Jewelers diamond heart earrings to effortlessly elevate your romantic look.
For the finishing touch, it's only fitting to pair this flirty outfit with a pair Christian Louboutin's famous red bottom heels! Strut your stuff in the Loubi Queen, a slim platform sandal stiletto in nude nappa leather, to make your legs seem like they go on forever. The open-toe sandal is an elegant minimalist look featuring a delicate ankle strap and is anchored with two thin straps reaching around and under the naked heel for an added touch of glamour.
However you turn it out, turn it up and turn it on for Valentine's Day, revel in the romance of to-be-wed love. And make it a day…and a night…to remember!
Contributors: Anthropologie / Grace Loves Lace / Christian Louboutin