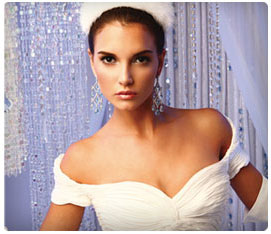 Less than three weeks to go till the Jan. 23 I Do! Bridal Soiree takes over The Houstonian Hotel, Club & Spa: Got your tickets yet?
If not, here are FIVE reasons to snag them NOW:
1. I Do! is Houston's ONLY luxury bridal show. Other bridal events may have vendors, snacks, even swag. But only I Do! features the absolute cream of the crop of Houston wedding talent and expertise, from floral and décor gurus, to purveyors of fine custom EVERYTHING for your wedding, to top celebrity and socialite wedding planners.
2. And speaking of luxury—how about the luxury of TIME? The I Do! Bridal Soiree is five full, fabulous hours of wedding ideas, inspiration and interaction. Which means you get to enjoy gazing at tablescapes, schmoozing with experts and indulging in fine food, drink and, yes, cake, at your leisure. No herding, no hustling, no rush.
3. Gowns, gowns, gowns. If you're searching for the one, the exact perfect one, for your day of a lifetime, there is no place you're more likely to find it than on the runway of the always-incredible I Do! fashion show. The most coveted designer bridal gowns, the most deliriously beautiful looks in wedding-day hair, makeup and accessories, all in one place, which just happens to be the place you're in. How cool is that?
4. I Do! may be a luxury event, but the ticket price? Bargain-o-rama. If you find even one great vendor or product—one fantastic invitation designer, one perfect Lanvin-pink table linen, one extraordinary photographer—for your big day (and chances are you'll find lots more than that), your $20 investment will have paid off lavishly. All that, and a killer goodie bag, too? Now that's the kind of deal a girl could really fall in love with.
5. They're gonna sell out. They always do.
So don't get left out in the January cold, while your savvy sister brides are sipping and shopping and glowing and getting their socks totally knocked off inside The Houstonian on Sunday, Jan. 23. Get your I Do! tickets now…and we'll see you there!