We're crazy for doughnuts (aka donuts) here at Weddings in Houston—especially sweet, light-as-air, melt-in-your mouth doughnuts from Hugs & Donuts—which just happens to be named as one of the top doughnut shops in the state of Texas! That's a BIG deal, and we're honored to give them a shout out!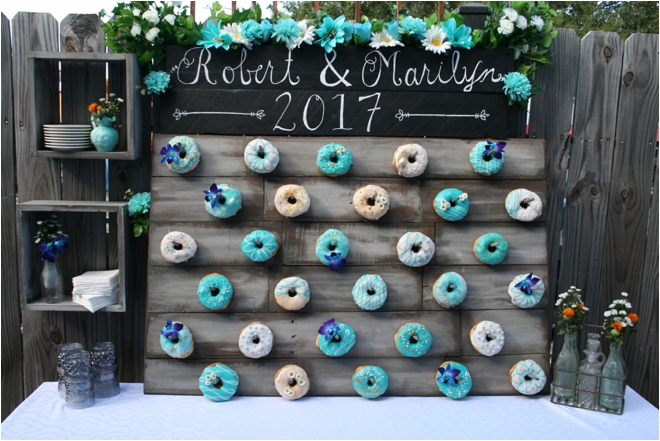 Photo: Hugs & Donuts
Looking for something sweet and unique for your wedding events? Hugs & Donuts creates custom doughnut wall displays, wedding guest welcome baskets, desserts for bridal showers and post-wedding brunches—'cuz who doesn't love cookie butter, crème brûlée or tres leches donuts?! Check them out here, and treat yo self.