Kristina and Clayton's love story started at a Sky High for Kids event, where Kristina was the event lead, and Clayton volunteered. Although they didn't interact much, fate brought them together a few months later when Kristina decided to try a dating app. It only took 24 hours for the couple to match, and they went on a date soon after. The bride says, "He was my very first and last Bumble date. The rest, as they say, is history."
After a proposal in Cabo, the couple wed on September 24, 2022, at a hill country resort in San Antonio. The picturesque location was perfect for their special day, and the bride and groom exchanged rings from Shaftel Diamonds, aside a breathtaking altar of baby's breath and white roses.
Before the reception, Kristina and Clayton had a "first look" of the grand ballroom. They shared a special moment as the band played their first dance song, "This Must Be The Place." The bride says, "Clayton and I both got emotional taking it all in."
The festivities continued with a simple but unique color scheme inspired by the tones of an oyster shell. Baby's breath and warm candlelight decorated the long reception tables, while a couch for the couple served as a focal point of the room during the toasts.
The night ended with a bang as the couple opted for a final dance with all of their guests instead of a traditional send-off. The band surprised them with the song "Don't Stop Believin'," and everyone sang and danced along as confetti rained down, creating a perfect ending to the night.
One of the highlights of the wedding was the late-night snack. The bride says, "Because Clayton's a big pizza lover, at the end of the night, we had branded pizza boxes and Pizza Hut for our guests. They were a huge hit and helped make for some epic photos."
Scroll down to see more stunning captures from Kristina and Clayton's wedding in the San Antonio hill country.
Congratulations, Kristina and Clayton!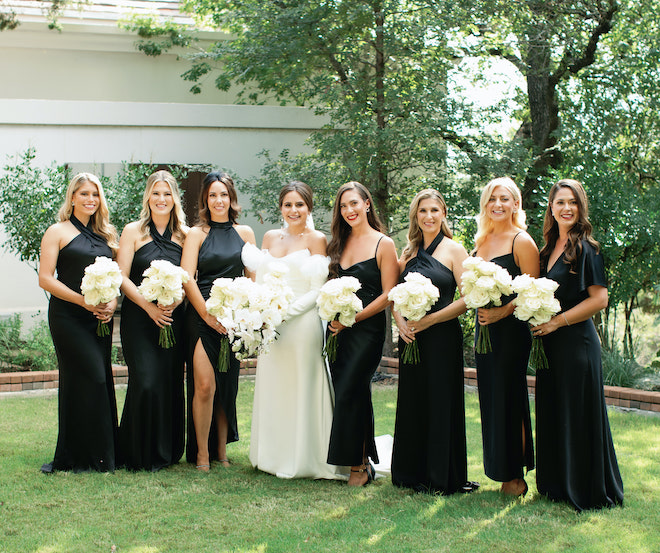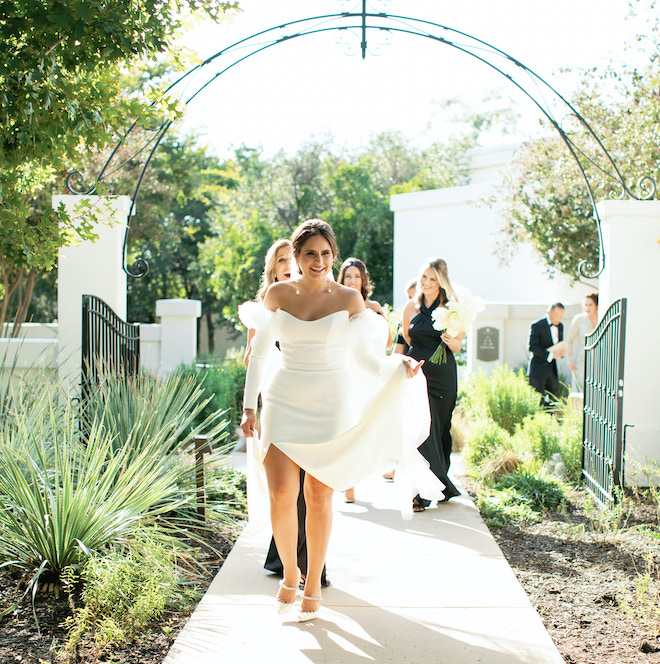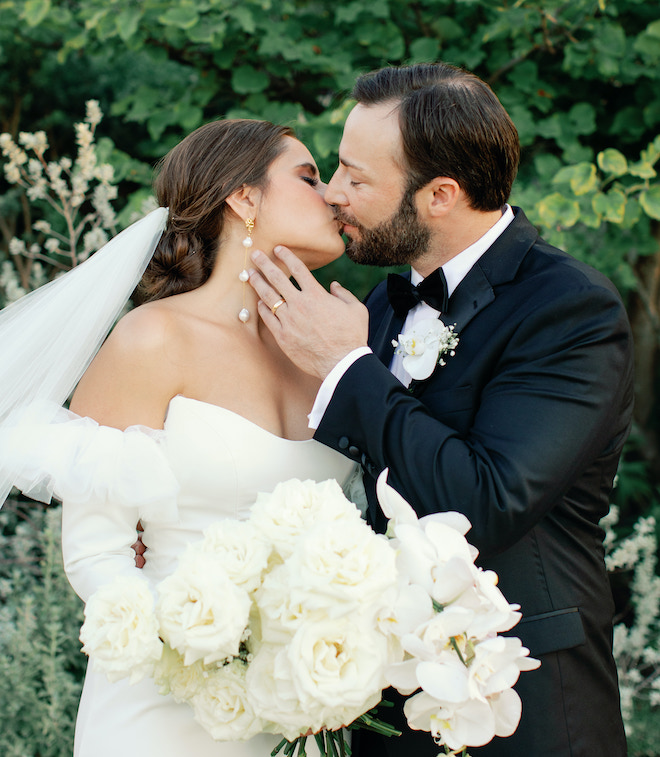 "An Elegant Wedding in the San Antonio Hill Country" Spotlight WiH Partner- Jewelry: Shaftel Diamonds
Contributors- Photography: Morgan Brooks Photography / La Cantera Resort & Spa / Sb and Co / Blume Haus / Luxe Event Decor / Cakes by Cathy Young / Sarah Seven / Lovely Bride Houston / BHLDN / Royal Dukes Band / House of Hart Events / Etoilly Artistry / The Bar / Jimmy Choo / Aquazzura