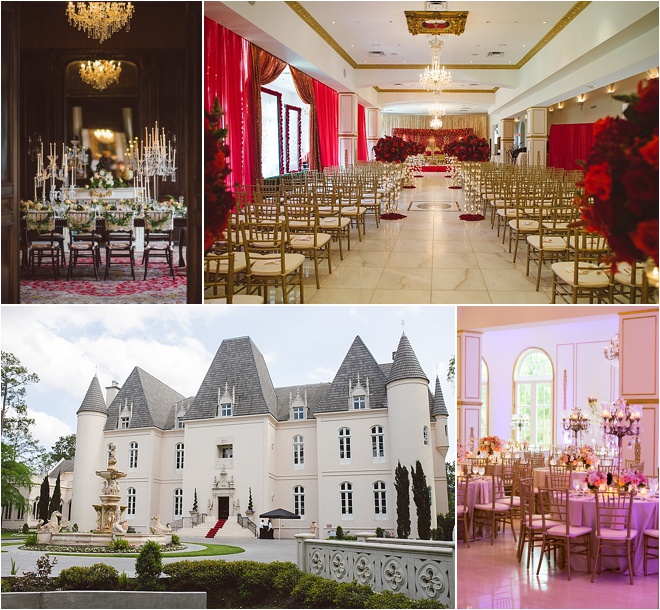 Photos (clockwise from top left): J. Cogliandro, J. Cogliandro, Jonathan Ivy, J. Cogliandro
From the moment it first opened its magnificent doors two years ago, Chateau Cocomar captivated brides, grooms, and, yes, us here at Weddings at Houston, with its romantic setting and regal elegance. The dramatic turrets and arches, the bubbling fountains and velvety lawns, the twinkling chandeliers, the acres of gleaming marble and intimate oak-paneled enclaves, the spectacular French and Italian antiques everywhere you looked—we were hooked. And the magic continues.
Along with the fairytale splendor Chateau Cocomar exudes, this Champions-area castle is a dream-come-true for busy Houston brides. Whether you're looking for month-of coordination, or full-service flowers-to-food-to-royal-farewell planning and design, Chateau Cocomar has you covered.
With features like this, it's no wonder Chateau Cocomar is among Houston's most coveted wedding venues (and books up months, even years, in advance). Make your appointment today to view this one-of-a-kind location, and secure your storybook wedding—the one you've dreamed of, the one, like true love, you'd always known was out there, waiting for you to find it.