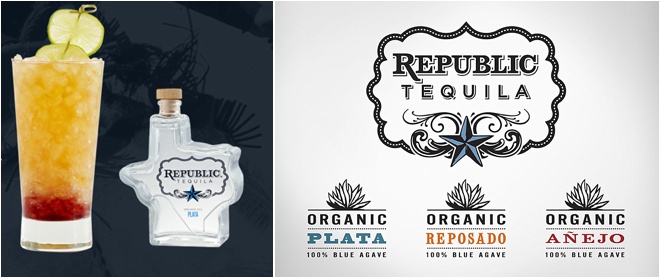 Photos: Republic Tequila
Mexican tradition meets Texan ingenuity in the sweetest lil' ol' tequila bottle we've ever seen–or sipped from (c'mon now, y'all didn't think we were just looking at it, did ya?). Republic Tequila pairs time-honored cultivation practices with innovative technology to coax the complex flavors of the magnificent blue agave plant into award-winning tequilas. AND it comes in the perfect size Texas-shaped bottle, making it a great item for grownup wedding favors, or as a part of an in-room guest gift for visiting friends and family, or for your bachelor or bachelorette getaway. Sample Republic Tequila yourself, with this Classic Diablo cocktail recipe:
Ingredients:
1 1/2 ounces of Republic Plata Tequila
4 ounces ginger ale
1/2 ounce Chambord
Half of a fresh lime
Directions:
Pour tequila and ginger ale in a rocks glass filled with ice. Top with Chambord and squeeze in fresh lime. Mix and garnish with a lime wedge and enjoy!