Caroline and Andrew became college sweethearts at Ole Miss before classes had even begun. The couple met at first-year orientation while all the students followed each other on Twitter. "I noticed Andrew had over 2,000 followers, which was a lot for a high school kid at the time. I asked him about it, and he said that he was kind of a big deal. I guess you could say he was right; he has been kind of a big deal in my life. After the best seven years of dating, I am so excited to finally be married to him," the bride says.
After a proposal at a winery, Caroline and Andrew wed in a sunlit chapel on November 13, 2021, surrounded by friends and family at The Peach Orchard Venue. The couple chose a navy and white color palette to complement the chic atmosphere of Peach Orchard. Simple yet elegant blooms decorated the altar, where Andrew stood excitedly waiting to marry the love of his life.
The bride was glowing as she walked down the aisle in a strapless Rita Vinieris gown. She held a magnificent bouquet of overflowing seasonal botanicals of white and blue hues.
After the sweet chapel ceremony, the bride and groom continued the celebration in the venue's ballroom under sparkling chandeliers. The details included matte gold chairs, white linens and delicate floral centerpieces. The couple enjoyed a grand four-tiered white cake and an intricate dove hunting themed groom's cake. Not forgetting to add sentimental touches, Caroline and Andrew included loved ones' wedding photos as a sweet tribute to those who married before them. Caroline and Andrew celebrated their love amongst their guests by dancing through the night. The bride says, "One of my favorite moments was sharing one last dance with Andrew while our wedding guests lined up for our exit. It was so special, and I'm so glad I got to have a few moments to just dance with my husband and soak in the night before we left. It is a memory I will cherish forever." The couple ended their night with midnight snacks from Whataburger and a sparkler send-off.
Scroll on to see the romantic captures from this elegant fall wedding full of navy and white hues at The Peach Orchard Venue.
Congratulations, Caroline and Andrew!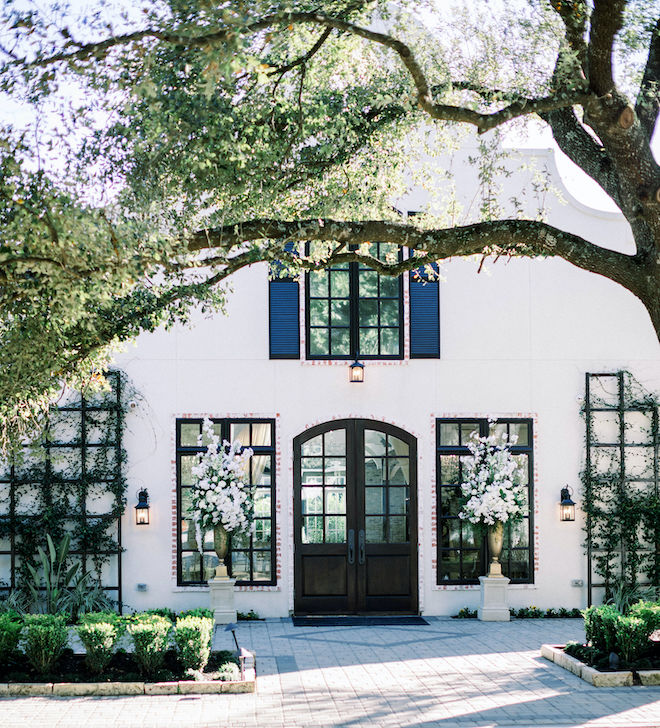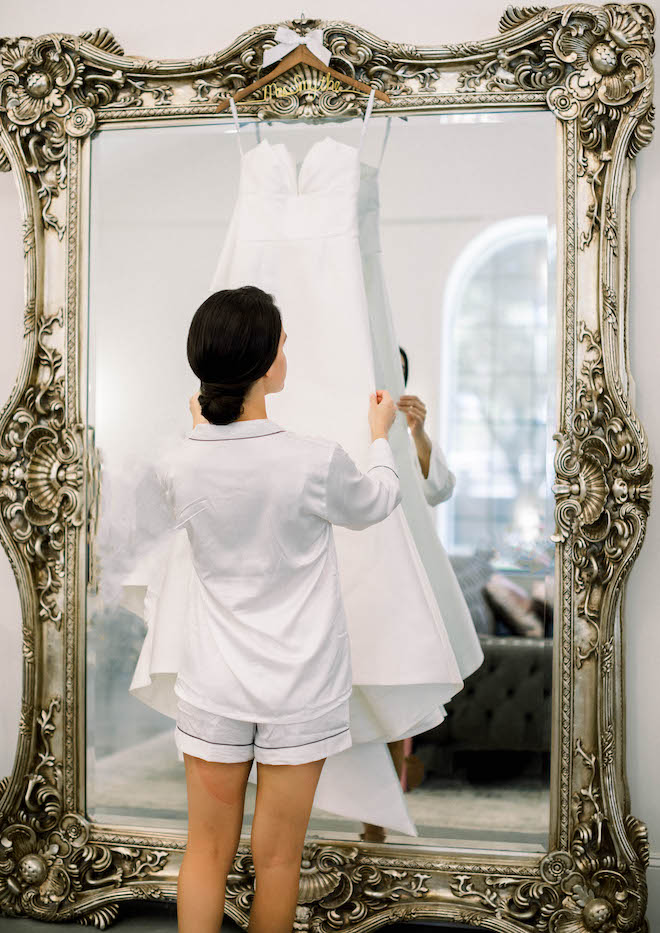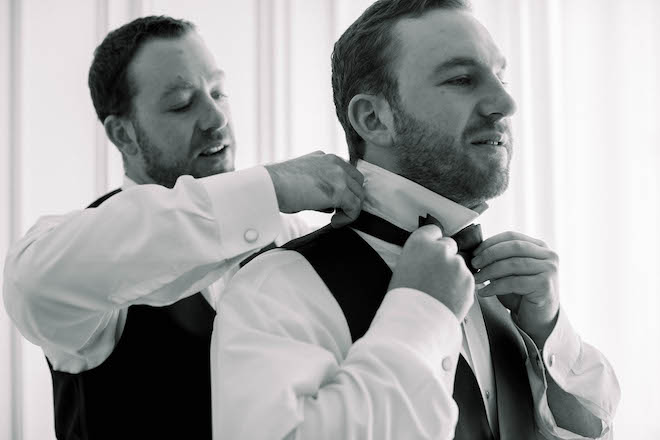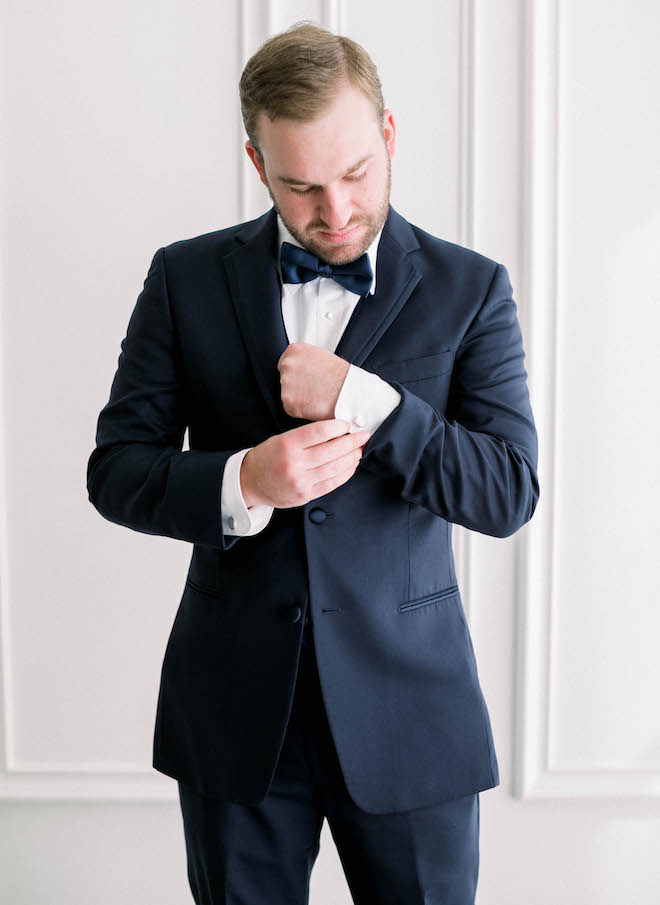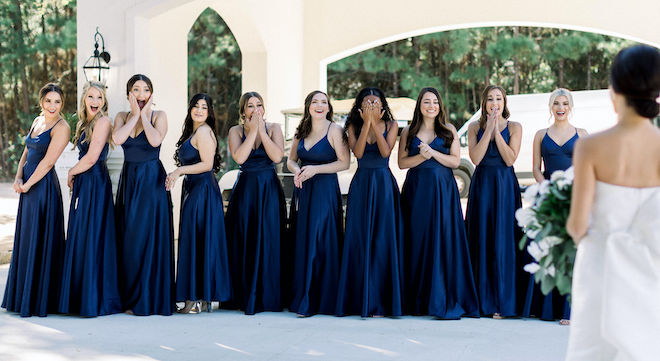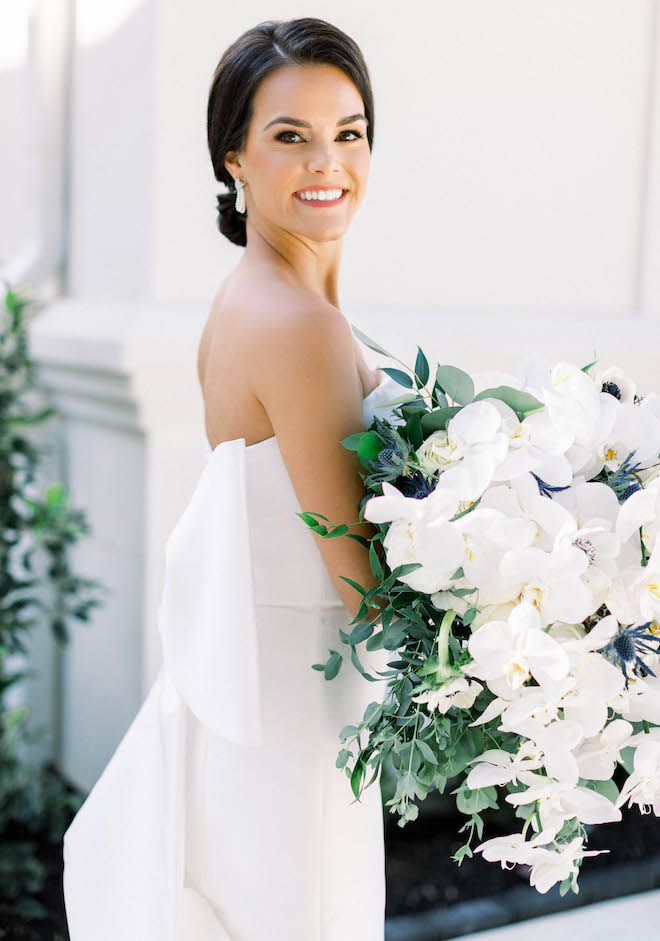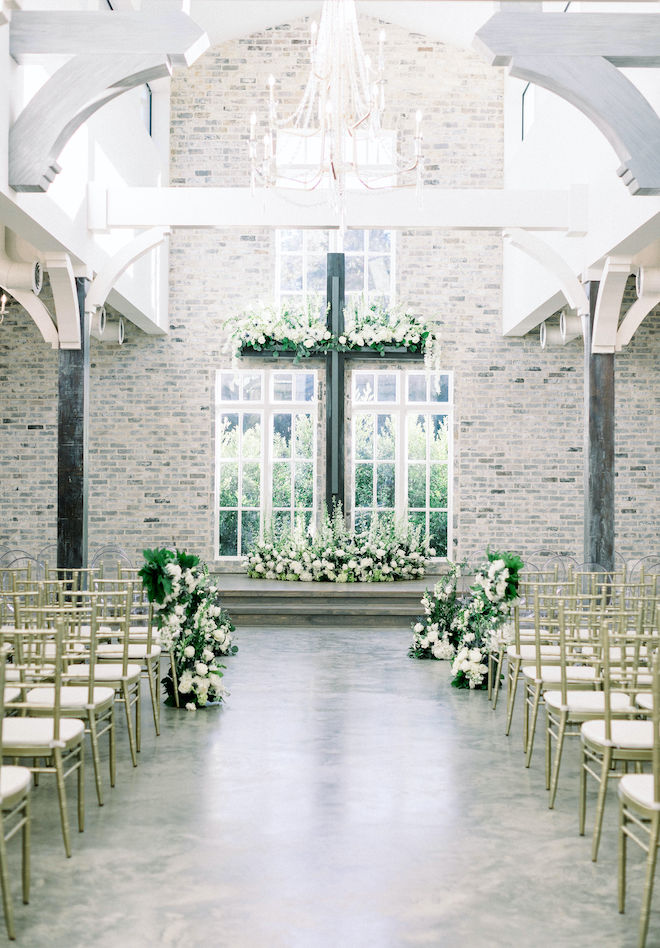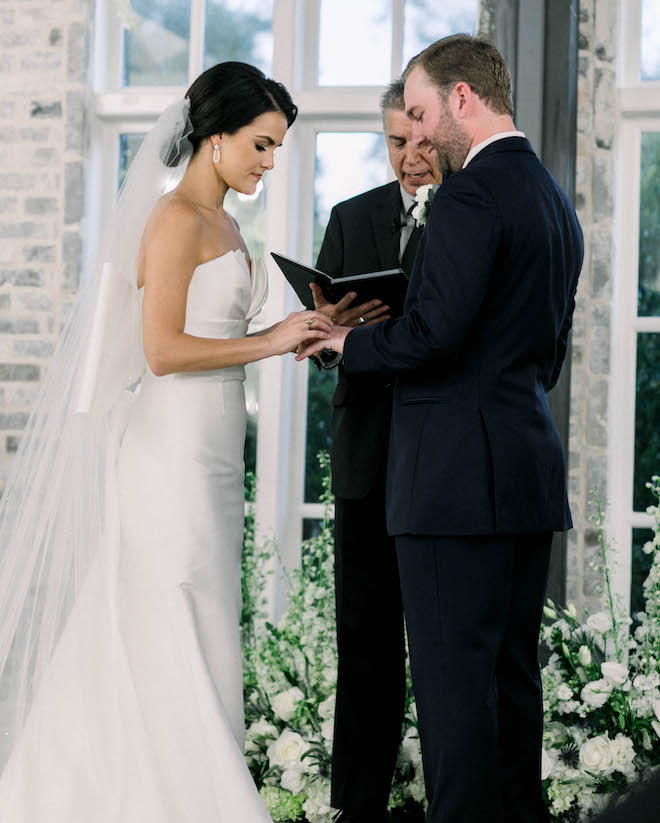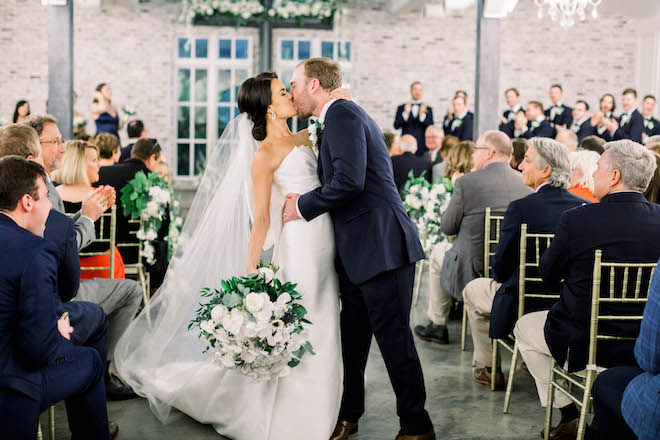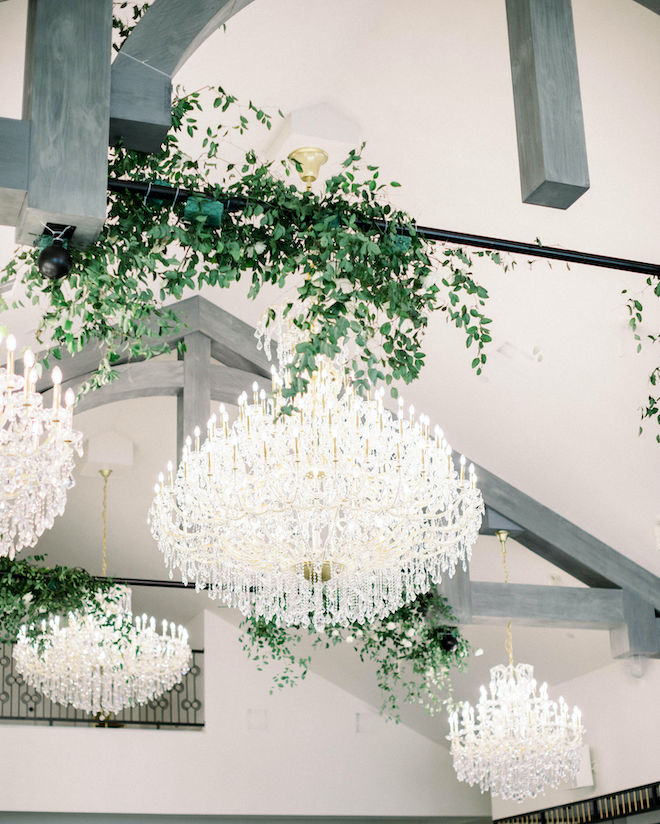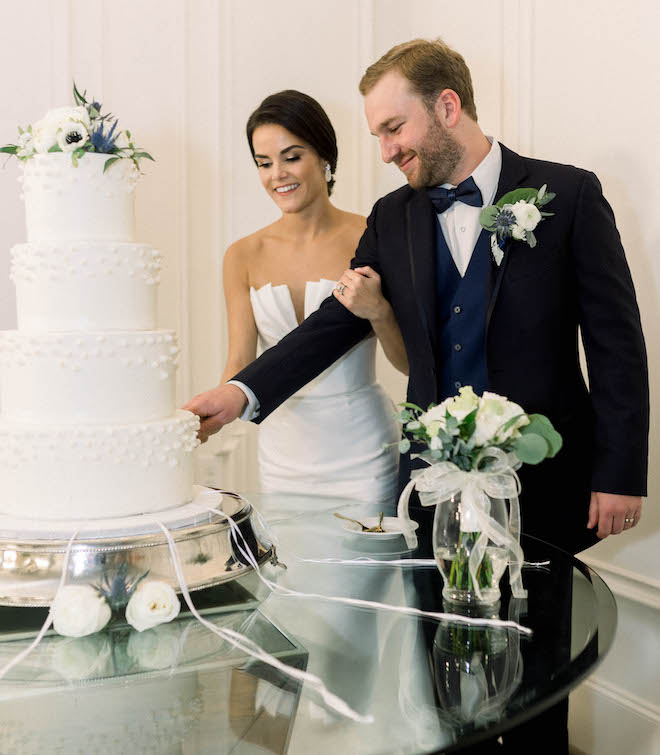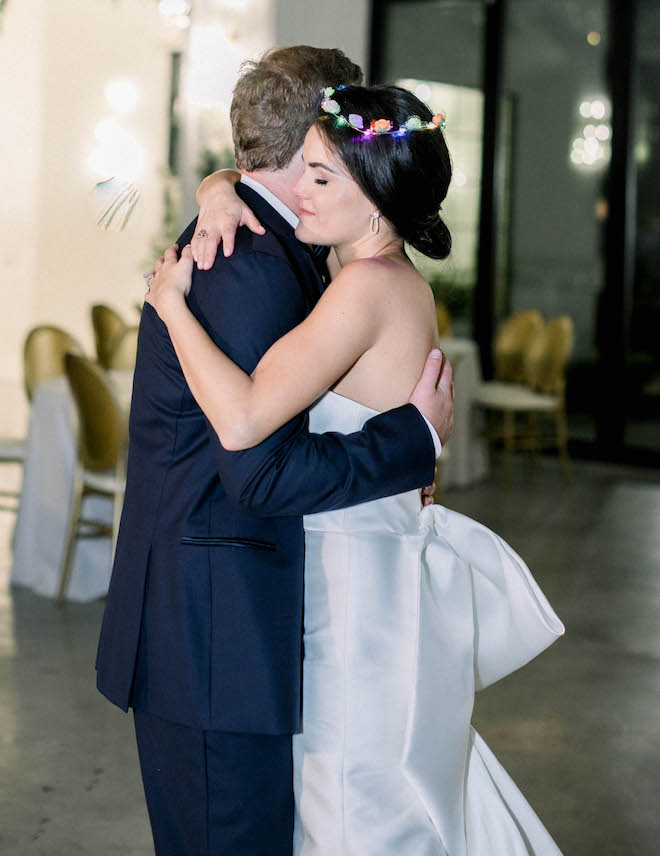 "A Fall Wedding Full of Navy and White Hues at The Peach Orchard Venue" Spotlight Houston Vendors – The Peach Orchard Venue
Contributors: Photography: Brandy Palacios Photography / Agape Wedding Co / Lush Flowers / The Hometown Chef Catering / Desserts By Holly / Rita Vinieris / Ivory Bridal Atelier / Crate and Barrel / Dillard's / Atilano Wedding Productions / Essen Entertainment / Cardinal and Straw Fine Paper Goods / BP Artistry