Today we're taking a tiny little break from beautiful wedding and bridal inspiration to recognize the achievements of someone who inspires US: our very own Radhika Day, publisher of Weddings in Houston magazine. Now, y'all may not be familiar with NACE, aka the National Association of Catering Executives, but for those of us who work in the world of weddings and events, NACE is a very big deal. And last month, the Houston chapter of NACE honored Radhika with a very big award—Networker of the Year—announced at the NACE Houston annual awards. We're thrilled for Radhika—but, we've gotta say, not a bit surprised. As publisher of Weddings in Houston, Radhika works tirelessly on behalf of our magazine and our clients, a number of whom, we're delighted to say, ALSO received NACE awards in December. We're so grateful to have her steering our ship, and so proud of her NACE award. Please join us in wishing her a big ol' CONGRATULATIONS!
Oh—and by the way, we should mention that for its glitzy annual awards ceremony honoring the best in the event biz, NACE chose the Royal Sonesta Houston Hotel…which just happens to be the very same gorgeous hotel where we will be hosting the I Do! Bridal Soiree on Sunday, Jan. 27. Haven't reserved your pre-sale tix yet? There's still time!
Check out photos of a few proud NACE Houston award winners, courtesy of the very talented David Jones of D. Jones Photography (who just happens to be one of the best wedding photographers in the biz, wouldn't ya know?).
Left to Right: Krystall Peay, Radhika Day, Mehak Adamjee
Left to Right: Krystall Peay, Gary Bauman, Erin Oeser, Jill Vidal, Steve Lee, Jason Fajkus
Left to Right: David Jones, Jill Vidal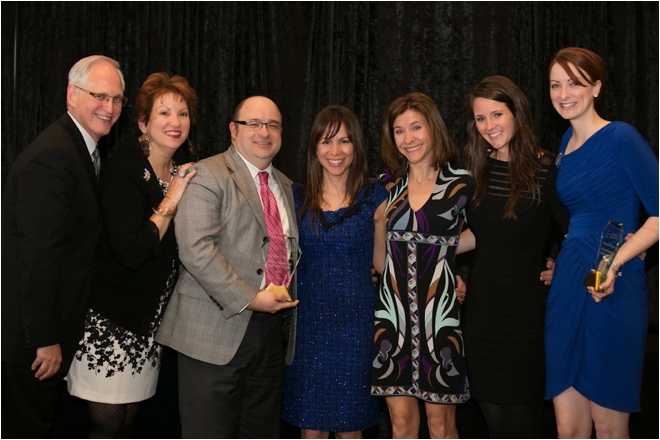 Left to Right: Gary Bauman, Margery Reinheardt, Adam Rineer, Clara Castellano, Jill Vidal, Jeremie Millwee, Krystall Peay
Photos: D. Jones Photography