Your engagement ring is unlike any other piece of jewelry you'll own. It will be the single most treasured item in your jewelry collection, and should reflect your own personal style. If classic diamond shapes like oval, pear and emerald cuts are not something you can see yourself rocking (which is perfectly fine), these seven unique engagement rings may be just the chic you seek. Find one you love and visit a jeweler near you to make it yours.
KARL LAGERFELD DIAMOND HEXAGON HALO ENGAGEMENT RING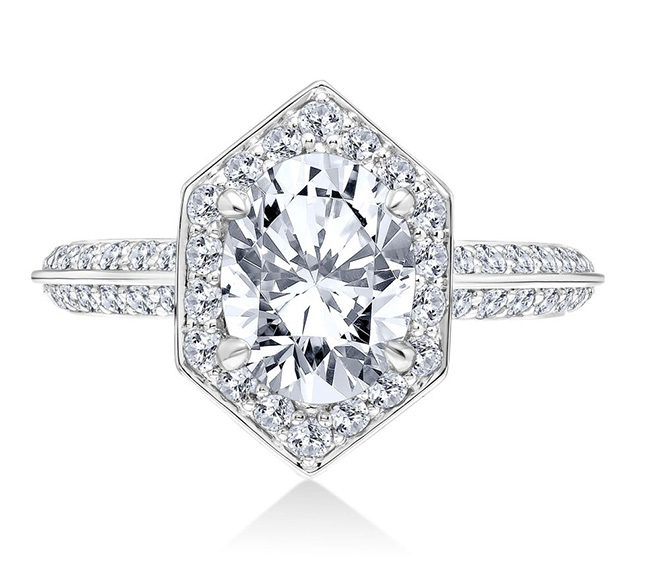 Reinterpret the classic oval center diamond mounting with a hexagon diamond halo featuring a diamond adorned collar under the head.