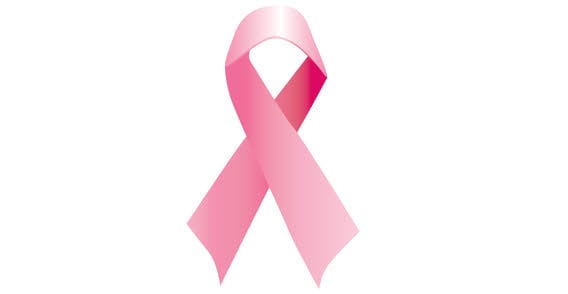 Mothers of the bride and mothers of the groom are always special; it's just that some mothers are more special than others. October is breast cancer awareness month and this article is dedicated to breast cancer survivors and those who are currently fighting and undergoing treatment.
It's no secret that most MOBs and MOGs find shopping for a dress for the wedding notoriously stressful. Mothers who are trying to cover mastectomies, radiation burns, port-a-caths, scars, and those who suffer from lymphedema and have one arm larger than the other, obviously find the experience to be exponentially more stressful.
The Facts
You are not alone. 2.6 million women in the U.S. are undergoing treatment for breast cancer or are survivors.
The good news is that with a few minor modifications you can still wear any number of beautiful dresses. And the best part is that, executed properly, they will look like custom-designed dresses.
The most common mistake women who've had breast cancer make is in obsessing over necklines. Quite frequently they go overboard and will only look at dresses with ultra high necklines. This obsession blinds them to all of the beautiful options surrounding them. I often see women so fixated on covering up that they overlook styles that would look incredible on them. As a result, they end up wearing mediocre, unflattering, matronly dresses.
Knowing where to shop, when to shop and a few simple tips will make the process much less stressful and can make the difference between a dress that looks flawless and a dress that looks like it's trying to cover flaws. A flawless dress should always look as if every design detail was intended by the designer.
Helpful Tips
The most common design challenges facing breast cancer survivors are raising necklines and enlarging sleeves. These obviously require fabric. The first option is to take fabric from the dress itself, either from the hemline, a stole or sometimes from sleeves.
When modifications require more fabric than can be harvested from the dress, it's always best to order fabric from the manufacturer. It is important to note that there can be vast differences in the dye lots of fabrics, so it's always preferable to order a dress with extra fabric to ensure the fabrics match.
Customization and Fabric
If you need to order a dress, it's always best to allow 14 weeks for delivery, unless it's at a time that is being affected by Chinese New Year, since the majority of dress manufacturing occurs in China. Chinese New Year typically affects the months of October through March. During this time, order time can extend to as much as 21 weeks, so it's best to shop early.
It typically takes six weeks to order fabric. This is important if you've found a dress, but don't have the luxury of 14 or more weeks to order another. Most people underestimate how long it takes for fabric to arrive.
Don't worry if you find yourself in the position of having to order fabric without the assurance of a matching dye lot. Anything you receive from the manufacturer will be much closer than what you will find in a fabric shop and you won't spend hours driving around matching up swatches.
Where to Shop
Department store dresses are mass-produced. These dresses are made all at one time in what's known as a "cutting." The factories in China (and a few other countries) only buy enough fabric to cut the exact number of dresses that have been ordered; therefore it's not possible to order extra fabric for these dresses. These factories just aren't set up to help with special requests. They work off of large numbers, plain and simple.
Your best bet in trying to order extra fabric lies with designers who are carried in specialty stores or by designers who also create bridal gowns. These designers are used to special orders and their factories have fabric on hand. They are much more user friendly and are usually happy to assist in ordering extra fabric, trim, beads, etc.
These dresses come in a range of prices, so don't be afraid to venture outside of the department store. It's also worth mentioning that the fabric, beads and other accoutrements that go with these dresses are usually quite reasonably priced. If you're really in a bind, these designers sometimes have an extra stole on hand that can be shipped out quickly if you are desperate for extra fabric.
Style Solutions
I'm sure that it will come as no surprise that the most common modification needed for breast cancer survivors is raising the neckline. Don't worry, there's no need to be intimidated. It's actually quite easy and it can be done in a number of aesthetically pleasing ways.
Necklines:
If the dress has a V-neck that is too deep, it's easy to add fabric that retains the V shape. If the bodice is ruched, the fabric being added to the neckline can be ruched as well. Lace, net, appliqués or any other design elements from the dress can be incorporated along the neckline as well. This goes for sweetheart necklines as well.  Let me be clear, there is absolutely no reason to sew a boring piece of fabric that sort-of-matches across a neckline in an attempt to cover up.
Don't ever be afraid of a strapless gown. It is often possible to add a large appliqué, 3-dimensional flower, or build up a crumb catcher for dimension that covers the bust. If you've found a strapless gown that you adore, but you're not comfortable in strapless or need more coverage, you can easily add a single shoulder strap to create a one-shoulder gown. Not only do straps obviously help hold a dress up, they can be a great distraction from scars and help cover port-a-caths.
Plain straps are just plain boring so consider straps that are pleated or tapered. Be creative! You might even consider adding a strap that is wide in the front and separates into three smaller straps diagonally across the back. This is known as a sunburst strap and it looks amazing from the back. By using fabric, lace and beading from the dress to make the straps, you will end up with a beautiful one-of-a-kind gown that you'll love.
Sleeves:
If you suffer from lymphedema and have a problem with sleeves being too tight, it's relatively easy to sew a strip of matching fabric under the sleeve to make it bigger.  This is known as a gusset. If your arm is larger than what a gusset will allow for, the sleeve can be detached, the armhole can be cut larger and a new, larger sleeve can be constructed and sewed on. No one will ever know the difference!
Once you've gotten used to making these simple changes, dressing for special occasions will be a snap. With these simple tips, you'll have more choices, less stress and more fun leading up to the wedding. Remember, when it comes to your dress, you don't have to settle. As a mother of the bride or mother of the groom you deserve to look as beautiful and confident as the bride herself.
–Terrie Martin, T. Carolyn Fashions
For more expert MOB/MOG shopping advice, and to view the season's most beautiful wedding-day and special-occasion styles, visit T. Carolyn Fashions.