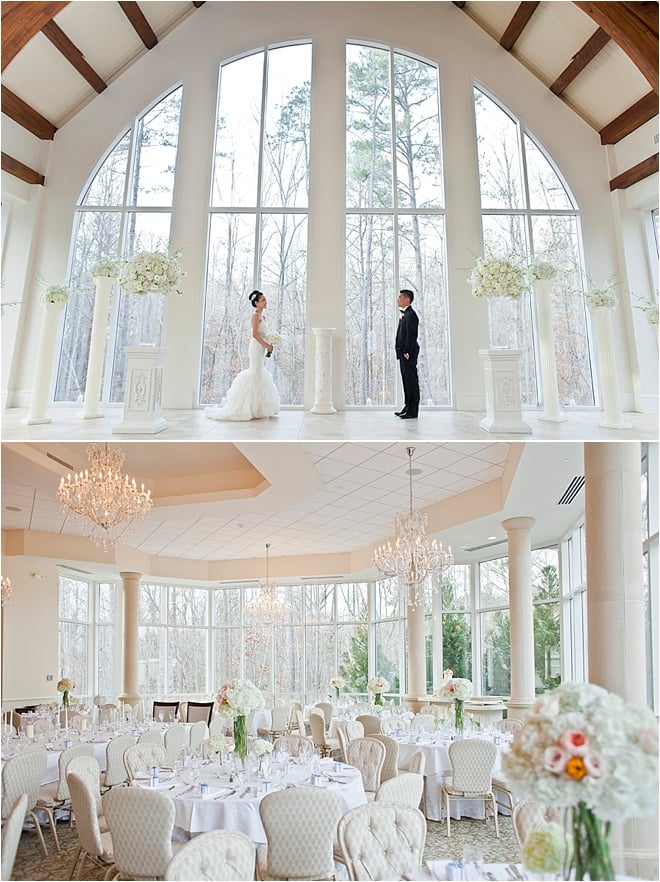 Photos: Enmuse Photography
A secluded forest. A glass-enclosed chapel looking out upon lush greenery. A storybook landscape of intimate courtyards, murmuring fountains and trellised paths. An elegant ballroom, where floor-to-ceiling windows frame a backdrop of natural beauty, and twinkling chandeliers set the mood for celebration.
If this sounds like your idea of the perfect Houston wedding venue, then let us introduce you to perfection: Ashton Gardens. Celebrating its 10th anniversary this year, Houston's romantic retreat offers an all-in-one wedding experience. Prepare for your wedding in your private bridal suite, make your way down the aisle to the sound of live vocalists perched in the chapel loft, join your guests for gourmet dining and lively dancing in the candlelit ballroom, adjourn to a tented courtyard (optional) for late-night lounging—Ashton Gardens offers all this and more.
And speaking of more: This summer Ashton Gardens debuts a second site—Ashton Gardens West Houston, where you'll find all the signature features of Ashton Gardens, in a picturesque Katy-area location.
North or West, ceremony and reception or your choice of either, intimate and cozy or grand and glamorous, in-house decor or custom design: Ashton Gardens is the site you've been searching for. See it in person, and start planning the wedding you've always dreamed of. Call today to schedule your tour!