It's time to say yes to one more dress…your rehearsal dinner dress! Your rehearsal dinner attire is the time to give your guests a glimpse into your bridal style and your night to shine before the BIG day.
We handpicked a variety of rehearsal dinner outfits that are a perfect fit whether you're having your rehearsal dinner at a top Houston restaurant or an intimate dinner at home! From modern and chic to sophisticated and elegant, we love these 18 fun and flirty rehearsal dinner dresses and jumpsuits.
1. Fairytale Romance: Off-The-Shoulder Organza Dress With Gold Fil Coupé
2. Vintage Charm: Sequined Tulle Mini Dress With Victorian-Styled Statement Sleeves
3. Something Blue: Sleeveless Floral Embroidered Dress With a Sweetheart Neckline
4. Gatsby Glamour: Deep V-Neck Flapper Style Chiffon Mini Dress
5. Red Carpet Glitz: Draped Mini, Silk Halter Dress
6. Timeless Beauty: Pleated Midi Dress With Deep V-neckline and Pockets
7. Sexy Elegance: Silk-Satin Red Dress With Plunging V-Neckline and Open Back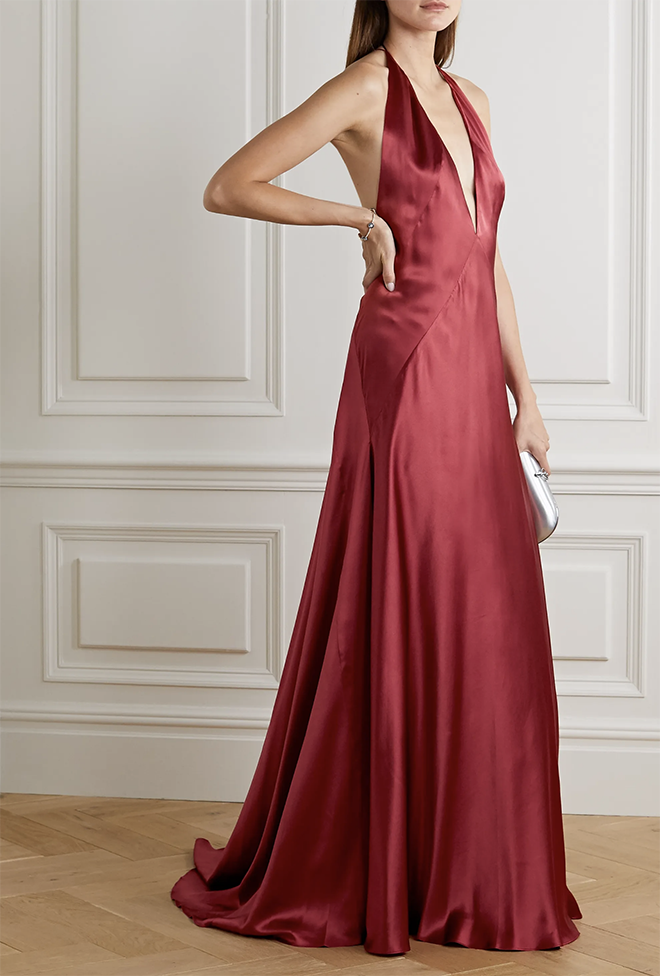 8. Modern Chic: Tulle and Crepe Jumpsuit With Lace Sleeves And Poppy Embroidery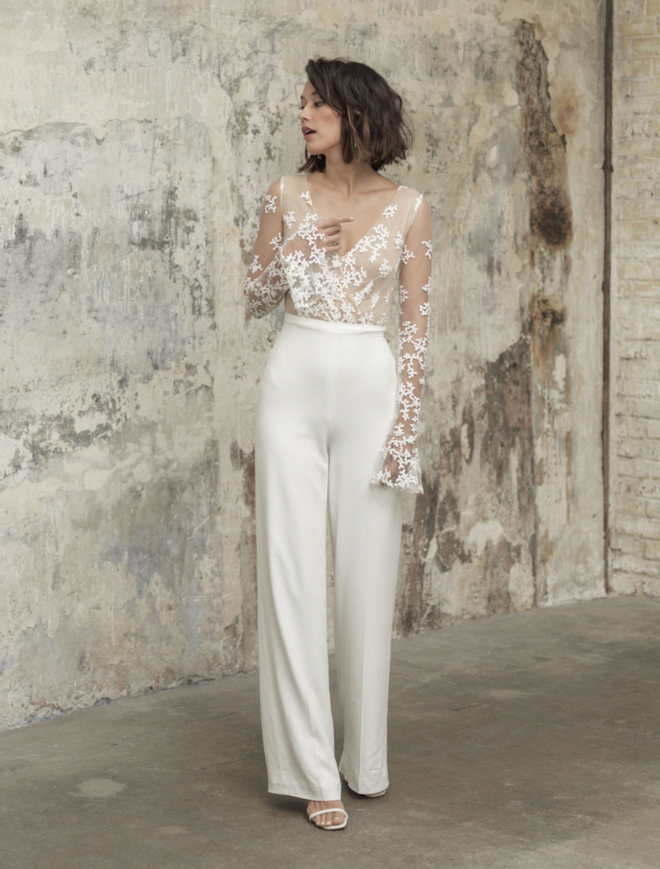 9. Alluring Grace: Long Sleeve, Off-The-Shoulder Glittered Black Tulle Gown With Sweetheart Neckline
10. Fun & Flirty: Chiffon Mini Dress With Wrap-Effect Silhouette and Ruched Skirt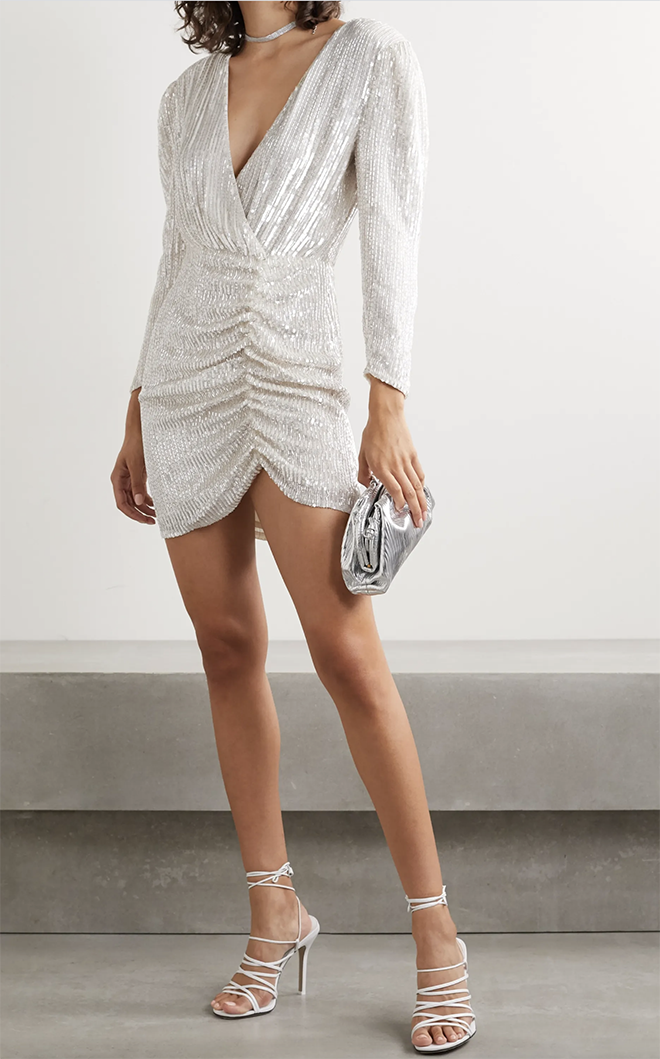 11. Old Hollywood Glam: Metallic Silk Gown With Ballooning Sleeves and Open Back
12. Modern Fun: Strapless Feather-Trimmed Ivory Jumpsuit
13. Casual Chic: Long Sleeve, Slim Fitting Forest Green Maxi Dress With Plunging Neckline
14. Flirty Feathers: One Shoulder, Beaded Lace Dress With Feathers
15. Blushing Beauty: Ruffled Strapped, Blush Tulle Gown With Glittered Stars And Sweetheart Neckline
16. Glittering Glamour: Long Sleeve, Body Skimming Sequined Dress With Leg Slit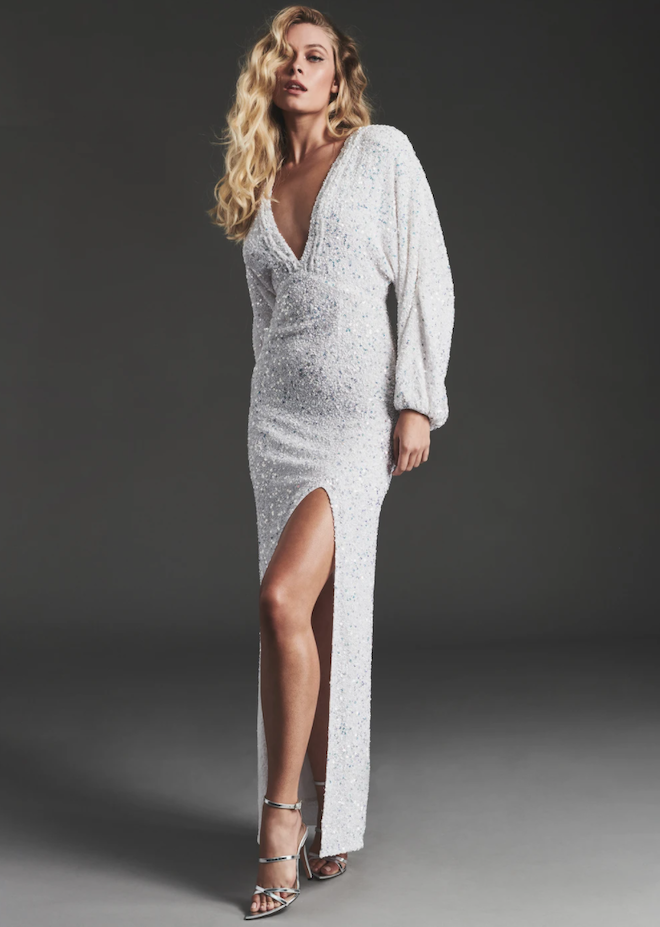 17. Feminine Flair: Ruffled, Sequined Embroidered Mini Dress With Frilled Skirt and Mock Neckline
18. Dramatic Glam: Metallic Voile Gown With Wrap-Effect Bodice and Fluted Sleeves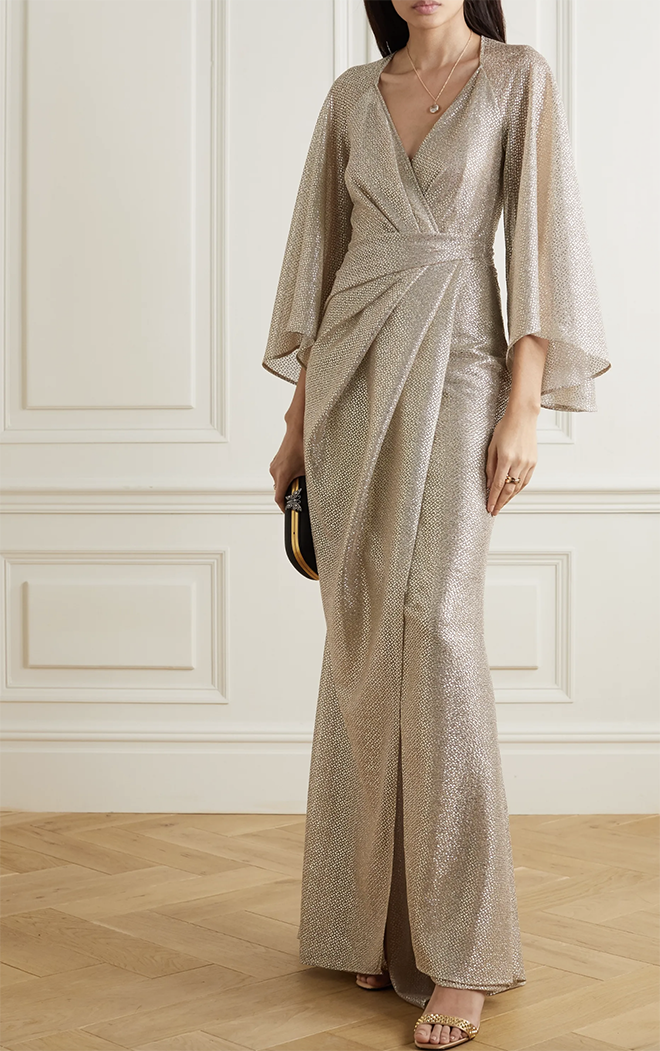 We hope you enjoyed these 18 fun and flirty rehearsal dinner dresses and jumpsuits! Found your style? Want more inspiration? Check out our "Rehearsal & Reception Attire" Pinterest board for tons more rehearsal dinner attire inspiration.