If you've been noticing quite a number of women walking around Houston with an extra-special glow, skincare superstar Julie Macklowe is probably to thank for it. The founder of vbeautè—the anti-aging skincare weapon in the arsenals of in-the-know women around the world—recently brought her coveted line to Houston with an exclusive launch at Therapy Hair Studio, and the buzz has been HUGE. Which is why we are so very delighted and excited to have Macklowe on HWB today for a special Q&A on how to get radiant bridal skin, and maintain it through years of milestones, anniversaries, free-radicals, and just plain ol' growing up.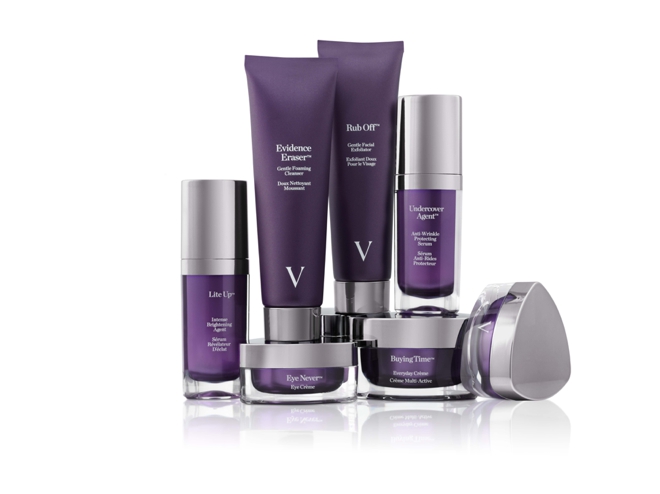 Houston Wedding Blog: At what age should a woman start thinking in terms of "anti-aging" skincare?
Julie Macklowe: It's always easier to prevent rather than to correct, so when it comes to anti-aging, the sooner the better.
HWB: How can a bride-to-be prepare her skin to look its best on her wedding day?
JM: Ideally start prepping your skin about six months in advance. You want to give yourself a good amount of time in case your skin requires more invasive procedures like chemical peels and laser treatments. Then, once you get closer to the big day you can opt for a gentle facial. Aside from starting early, it's also key to find a reputable esthetician that can develop a game plan depending on the condition of your skin, and you'll want to complement your spa/medical-spa treatments with an effective at-home regimen. I specifically designed my product line to meet the needs of all women—even those like myself with very sensitive skin—so vbeautè's products are a fantastic way to get and keep your skin looking its best.
HWB: What kind of home skincare regimen would you recommend to a newlywed?
JM: Being a newlywed is an incredible time, but it can also be a stressful one and as most of us know, stress equals acne. It's important to make sure to wash your face morning and night, exfoliate at least once a week to reduce clogged pores, and keep your skin hydrated with water-based skincare products and alcohol-free toners (even if you have oily skin), so as to prevent flare-ups.
HWB: What skincare treatments should a newlywed consider getting, and how often, to maintain youthful, healthy looking skin?
JM: Like most working moms I'm "go go go," which is why I designed my vbeautè's It Kit. It's a no-fail, easy-to-use skincare kit with all of the skincare essentials we need, housed in a chic, portable kit.
HWB: As she approaches her 10-year wedding anniversary, how might a woman's skincare regimen change? How about her 20-year anniversary?
JM: I designed my products for every age so whether you're 20, 30, 40, 50, or beyond these are products that will work for you now and in the years to come.
HWB: What's your top tip for the bride who wants to keep her skin looking as fresh and glowing as it did on her wedding day?
JM: Drink lots of water!
vbeautè products can be found at Therapy Hair Studio in Houston or at vbeautè online.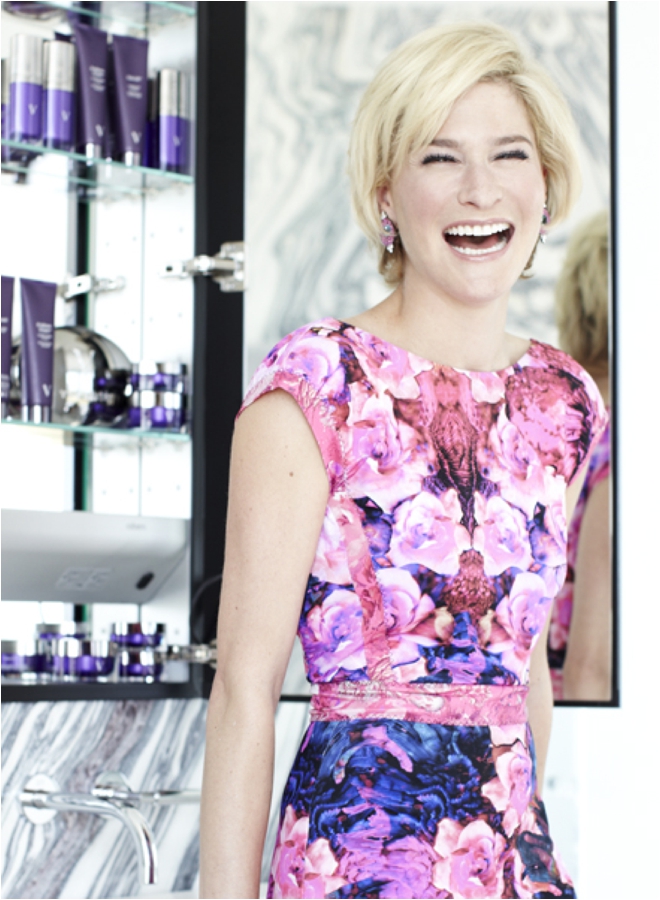 Julie Macklowe Photo: Ben Fink Shapiro