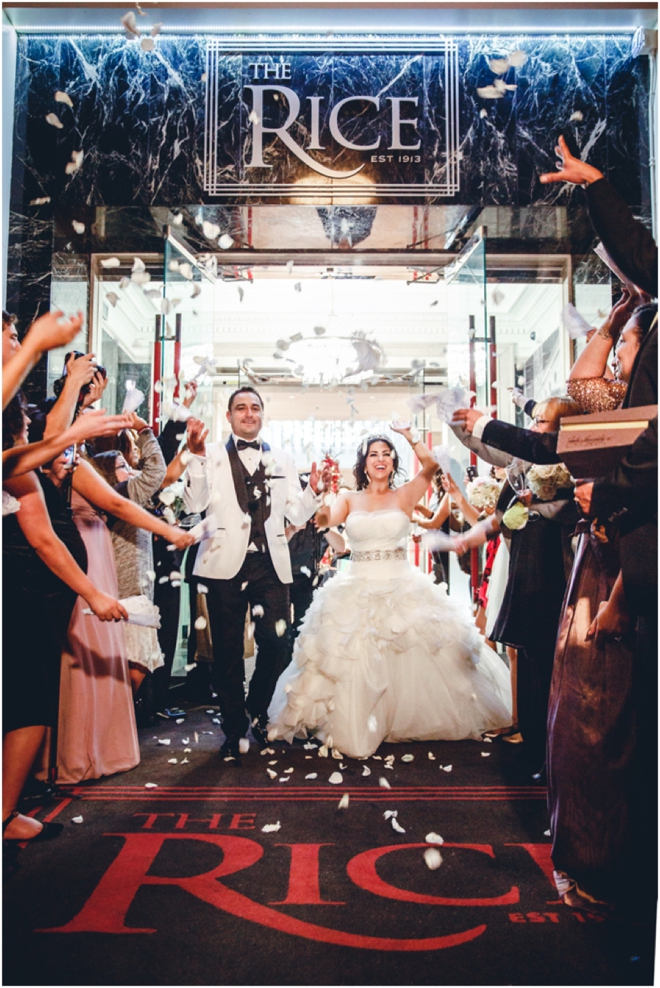 Photo: Ama Photography & Cinema | Venue: The Crystal Ballroom at The Rice
Sure, the bars are hopping. And yeah, there's a hot, new eatery opening its doors just about every 19 seconds. But one of our favorite things about downtown Houston's business-to-pleasure evolution is the growing popularity of our thriving urban center as a super-chic location for wedding celebrations.
Photo: Courtesy of The Ballroom at Bayou Place
One of the coolest kids on the Downtown block is The Ballroom at Bayou Place. Located right in the heart of Downtown's lively Theater District, The Ballroom has 15,000 square feet (!!) of flexible party space, which can be configured for everything from an intimate engagement-party gathering to an all-out-epic wedding bash for 500 or more of your nearest and dearest. If sleek balconies, sweeping skyline views, swank chandeliers and velvet drapery sound like your idea of the ideal wedding setting, you'll definitely want to check out this Downtown dazzler, where manager Craig Howard (formerly of Ritz Carlton hotels and Cirque du Soleil—you may have heard of 'em) and his team of pros will help you with everything you need to plan a very pretty city wedding.
Photo: Courtesy of The Ballroom at Bayou Place
Jumping from a modern ballroom to classic one, let's take a little stroll across Downtown, and treat you to a glimpse at The Crystal Ballroom at The Rice, located, just like the name says, in the historic Rice Hotel. Built in 1913, The Crystal Ballroom is 5,600 square feet of…gorgeous. Picture 35-foot-high ceilings, hand-painted murals, arched windows, and, of course, the lavish chandeliers you'd expect from a place with "crystal" in its name. Plus, the venue is catered by Sambuca, a name synonymous with renowned American fare—making The Crystal Ballroom a great spot not just for opulent Downtown weddings, but impress-your-guests pre-wedding parties and rehearsal dinners.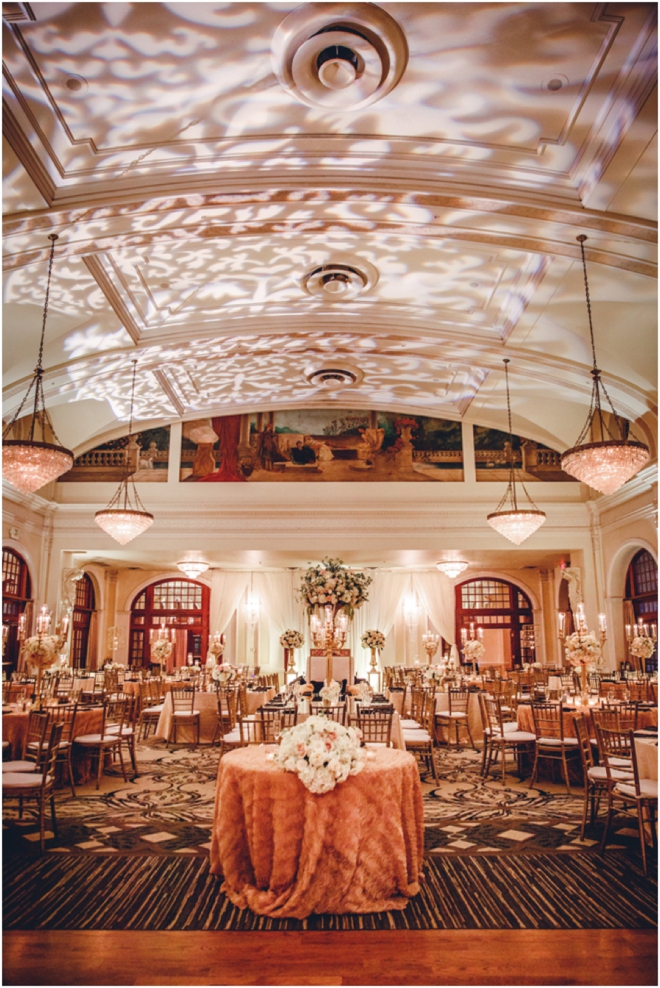 Photo: Ama Photography & Cinema | Venue: The Crystal Ballroom at The Rice
Oh—and don't forget Lawless Spirits, also located in The Rice. This artisanal-cocktail hotspot, with its industrial-glam ambiance and equally chic terrace offers additional pre- and post-wedding celebration space, along with a taste of Texas history.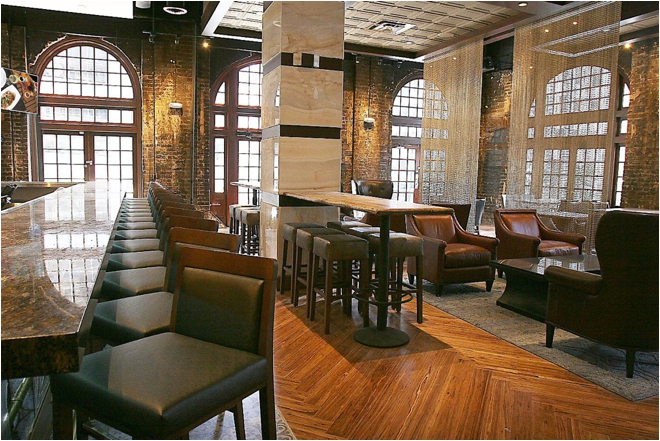 Photo: Courtesy of Lawless Spirits
Find these two Downtown gems, and tons more Houston-area wedding venues, right here, and schedule your tours early, loves…the best spots in town book up fast!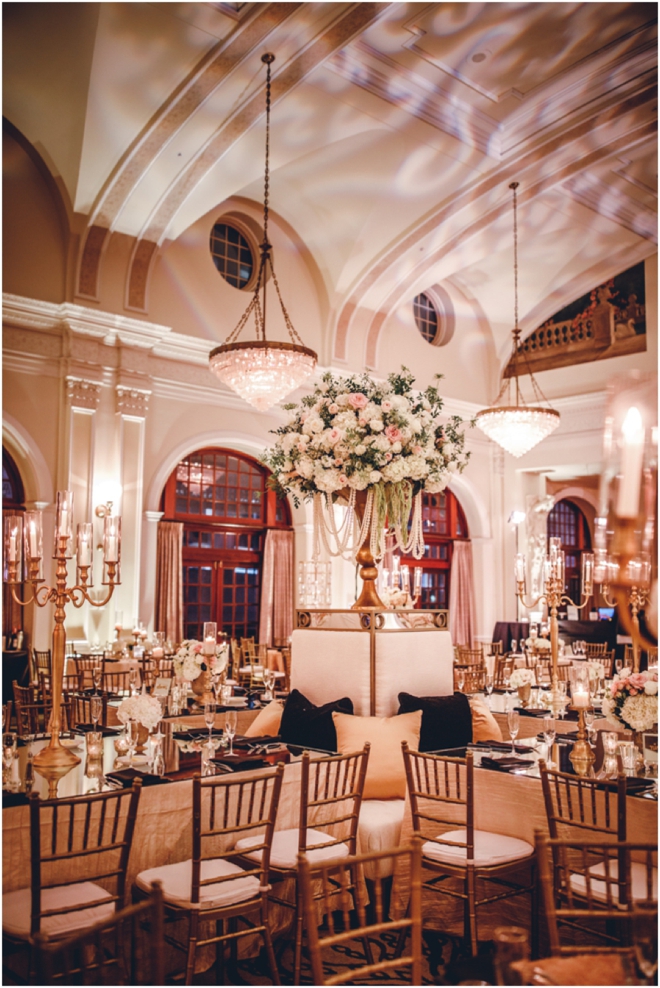 Photo: Ama Photography & Cinema | Venue: The Crystal Ballroom at The Rice