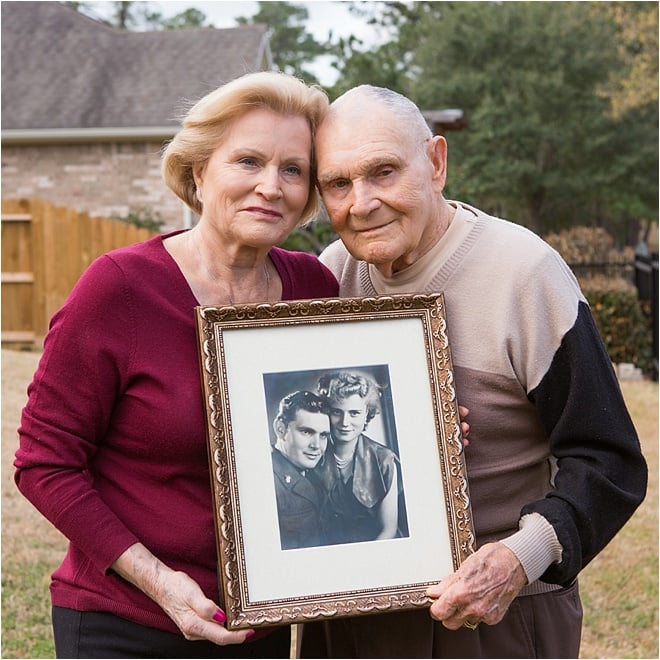 Photo: Taylor Golden Photography
Once again, we're thrilled to feature award-winning Houston wedding photographer Taylor Golden on the blog, this time with a very personal story about her favorite family photo—and a question for you that may lead to an heirloom photo of your very own. Want to let Taylor know your answer? Tell her in person, at the I Do! Wedding Soiree, Tuesday, Feb. 28 at The Corinthian. Tickets for our incredible signature bridal show and VIP cocktail party WILL sell out—get yours now…and read on!
How do you impress upon a couple the importance of pictures? As a photographer it may seem like a self-serving statement to say that your photography is the only thing you have after the wedding, but it IS true. With the photos that document your story, and your history, you are in fact creating your first family heirloom as a married couple — one that will be passed down for generations to follow.
Case in point: my grandparents.
Mimi was 18, born and raised in Germany, visiting a private lounge in her local town when she met my grandpa. He was in the military and was the first American to enter the French zone of Germany in 1951. Papa said that Mimi sat down on the stool next to him and as she turned to look at him he nearly fell off his stool! Later on in life, he would say, "As soon as I saw her walk in the door, I knew was going to marry her."
The catch? Mimi was actually engaged to someone else. Also, neither of them could speak the other's language. But, still, they were smitten with one another. When her parents told her she was never to see him again, due to him being an American, she made up her mind that she in fact would.
Four weeks later they got Mimi's father a bit intoxicated so he would sign his permission for her to get married as 18 was under the age to do so without parental consent. Shortly after, they were wed.
Papa says that on their wedding day someone who could speak a little English told him, "At the wedding, when the mayor looks at you, just say, 'Yah!'" He says he has been saying 'yah' for the last 66 years ever since!
This photo is the only photo they have to celebrate their day since they didn't have a traditional wedding. How it came to be taken, according to Mimi, is that they were walking along the street and Papa looked into a photographer's shop window — she assumed because he admired the photographer's work (remember, he couldn't speak German and she couldn't speak English!). They went inside so that Papa could possibly buy a landscape photo. The photographer assumed they wanted pictures of the two of them, so he began a photo shoot, and I'm so glad he did.
I'm proud to say this photo is hanging in my home and every home of my family's. First, it was a beautifully produced photograph. Even to this day, the technique and style are sound. Second, they are a gorgeous couple! And third, this is my family's history. I have pictures of all my grandparents in my house, because it is my family's legacy and the pictures are a family heirloom passed down from my parents.
THIS is why photography is so important on your wedding day, because this is what your children will look at, hang in their home and pass down to their children to hang in their homes. It is your family story.
What do you want your story to say?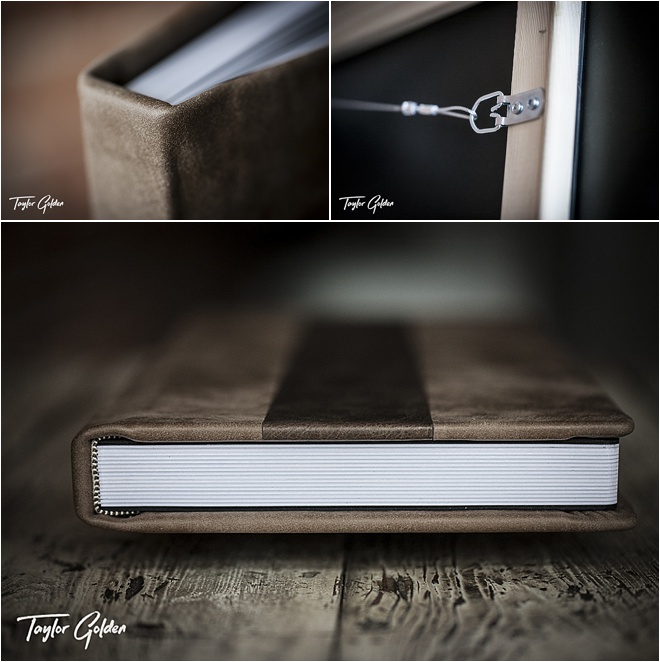 Photos: Taylor Golden Photography