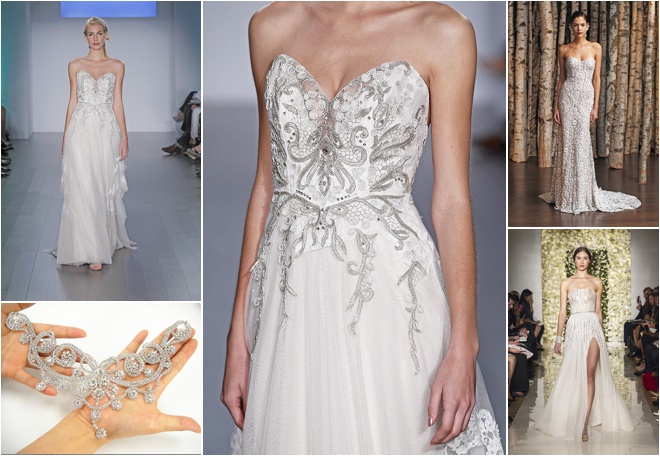 Photos: Top Left: Alvina Valenta, Middle: Alvina Valenta, Top Right: Naeem Khan, Bottom Left: LaceNTrim via Etsy, Bottom Right: Reem Acra
You know it, we know it, designers know it: A wedding gown is NOT like other garments. Unfortunately, many dry cleaners who advertise "wedding gown preservation" do not understand exactly how special wedding gowns are, and what kind of painstaking care is required to preserve them beautifully, and without damage.
Twin Oaks Cleaners has made wedding gown preservation a priority for more than 60 years. No, not just a priority—an art. We're not kidding. This iconic Houston business employs not one but two full-time spotters whose sole job is to identify any staining and determine exactly which solvents are required to return the dress material to pristine condition. And a team of experts who dedicate themselves to removing any accessory or bit of ornamentation that might be damaged during cleaning. Yeah. It's that kind of place.
And when it comes to your wedding gown, it's the only kind of place you want to entrust with that gown's care.
This week, you can WIN $150 of Twin Oaks Cleaners' renowned dry cleaning services (perfect for those fancy-shmancy getups you're getting set to wear for all your fabulous pre-wedding parties, dinners, showers and celebrations), PLUS an additional 10% off Twin Oaks Cleaners' gown preservation. Simply Like this Weddings in Houston Facebook post AND Twin Oaks' Facebook page, and you're entered to win. Winner announced Tuesday, April 21 on—where else?—Facebook!