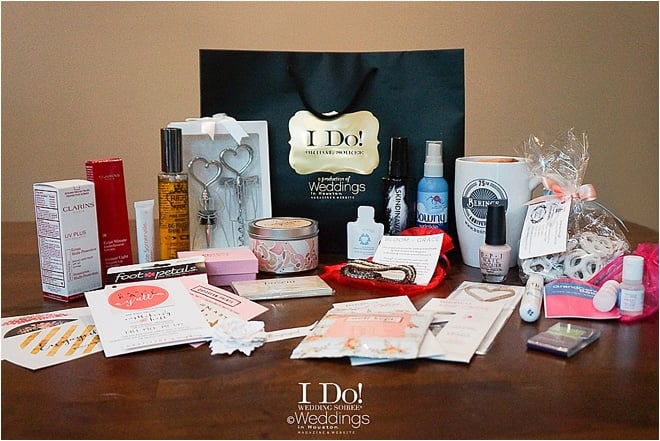 Planning the I Do! Soiree is one of our favorite things to do at Weddings in Houston—especially the swag bags. We had the pleasure of handpicking the finest bridal-related products for our lovely brides that attended the I Do! Soiree at the Four Seasons Hotel Houston. If you have a blemish you want to get rid of, aching heels, oily skin, need an impromptu mani-pedi or even if you have a sweet tooth—we've got you covered.
BIG thanks to all of our awesome swag bag sponsors:
We hope all of you enjoyed all the goodies, because we sure did! Sad you missed out? Don't worry; we'll catch you at the next I Do! Soiree at The Corinthian on Thursday, February 4, 2016!