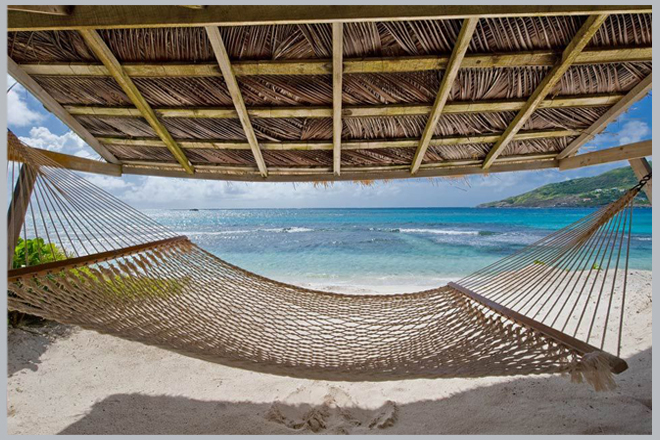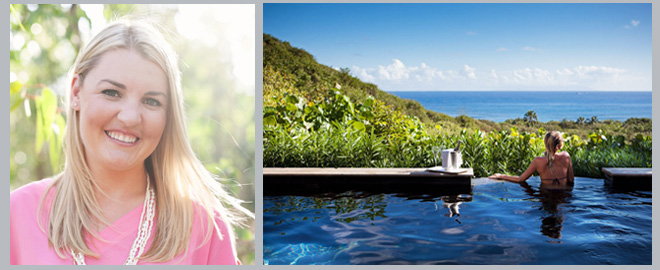 Photos (From Top to Bottom, Left to Right): Courtesy Petit St Vincent Resort ~ Courtesy Castiglion Del Bosco in Tuscany ~ Courtesy Katie Frederick via Connie Chung Courtesy Four Seasons Bora Bora ~ Courtesy Portrait Suites Rome ~ Courtesy Katie Frederick via Connie Chung ~ Courtesy Hotel Le Toiny St Barths
Honeymoons are to regular vacations what wedding receptions are to Saturday-night dinner parties. You wouldn't leave the planning of your lavish 300-guest nuptial bash to your everyday dinner-party coordinator (that'd be you), would you? Likewise, it's smart to put the planning of your once-in-a-lifetime trip into the hands of a honeymoon expert, rather than a regular ol' travel agent—or, heaven forbid—booking online, sight unseen. Eek! Katie Frederick eats, breathes and lives honeymoon planning, every single day of her well-traveled life. Her boutique travel planning firm, Ever After Honeymoons , is sought out by well-heeled brides across the nation for its deep knowledge of divine honeymoon destinations and hidden gems, and its ability to deliver luxury and no-detail-too-small service from departure to return, and then some. We tapped into Katie's killer honeymoon instincts, and got her to share her top picks in honeymoon locales and must-have travel goodies. Here you go, Houston brides…and happy travels!
Houston Wedding Blog: Where in the world should we GO?

Katie Frederick: There really are so many incredible places to visit! I encourage couples to talk about what their perfect day on their honeymoon would be.  What would you like to see and do? What are your favorite things to do together?  Then I can recommend the best destinations that offer what you are looking for.
Also make sure to check the weather in the destinations you are interested in. Then spend some time really talking about what each of you want for your honeymoon. A lot of brides will say, "I wants a beach honeymoon but he will be bored." A good compromise is to spend the first half of your honeymoon on the beach and then go to a city.
If you really can't decide between two destinations, you can visit one for your honeymoon and then save the other destination for an upcoming anniversary trip. Gives you something to look forward to!
HWB: When do we need to book?
KF: I recommend couples book their flights and hotels around six months ahead of time. At this point a lot of hotels have early booking discounts, flights are priced well, and it gives you time to consider your options. If you wait until the last minute, you will most likely have a lot of last-minute wedding things to get done, and the hotels and flights you want could be sold out. I always recommend waiting to book tours, activities and excursions until you are on your honeymoon.
Another tip: Make sure to book all travel with your names exactly as they appear on your passports.  Don't book your travel with your married last name unless you are changing your name prior to traveling.
HWB: What should we pack?
KF: Pack light, and pack things you can mix and match with each other. Think ahead of time about what you plan to do, but don't pack for every possible situation. Make sure to buy mini bottles of beauty products (www.3floz.com has a great selection!). I love light tunics and swim cover-ups, and they take up very little space. Be sure to leave a little room in your bag in case you want to buy a few things during your honeymoon.
HWB: Any cool or cute-as-heck honeymoon travel goodies we absolutely MUST know about?
Here are some of my favorites!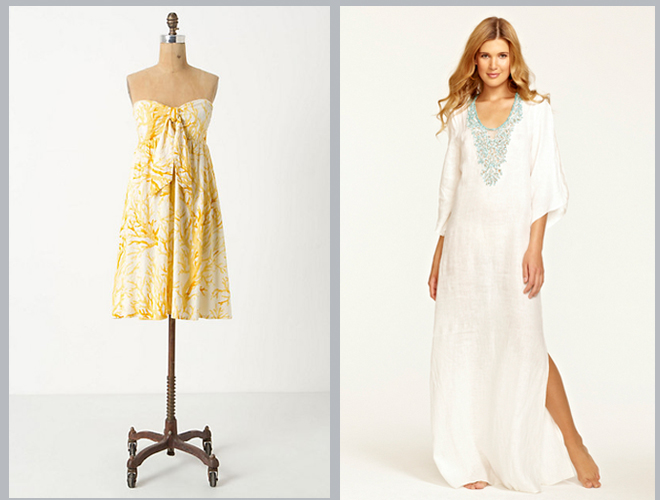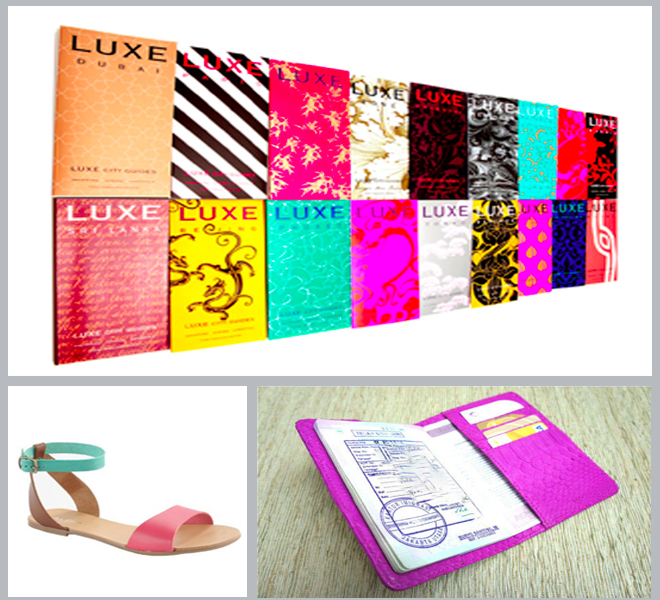 Photos (From Top to Bottom, Left to Right): Tied-Front Dress from Anthropologie ~ Llewellyn Turquoise Jeweled Caftan from Calypso St. Barth ~ Travel Books from Luxe City Guides ~ "Brendle" Sandal from ALDO ~ Python Passport Cover from Mr Hanz
HWB: Fabulous! Now we're booked, packed and ready for romance. Any parting advice before we take off?
Don't plan too much ahead of time. Usually the time before a wedding is really hectic and scheduled. Your honeymoon is the time to sleep in, decide what you feel like doing that day, and just enjoy each other's company.
Follow Katie's happy travels, and start planning your own, on Twitter @EA_Honeymoons and Facebook.com/everafterhoneymoons!