"I'm so excited to be guest posting on the Houston Wedding Blog today. As a twentysomething, I have been to my fair share of weddings, and I think we can all agree that a bridal bash is never complete without the perfect cocktail. My ideal version is light and sweet and topped with a little bubbly—like either of these two great go-to recipes for celebration sips. The Citrus Fusion is a great mixture of orange, lemon and strawberry—definitely a tastebud showstopper. The Pink Bliss is a more refined and light cocktail—perfectly paired with hors d'ouevre and not too loud for your palate. Both are fabulous options, it just depends on what you are looking for.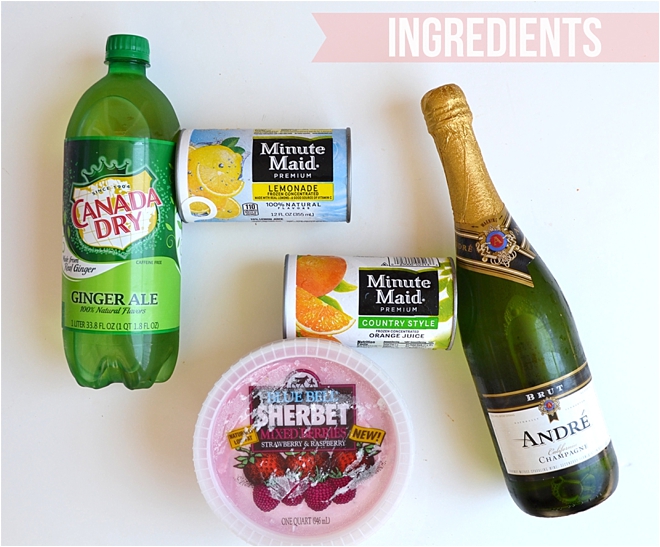 If you can't decide which one, they are made from the same main ingredients, so offering both is an easy and affordable option.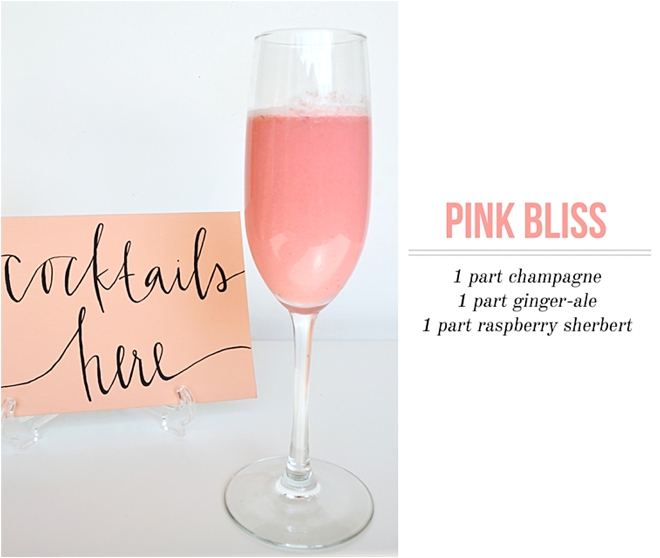 If you are worried about the cocktails warming, frozen fruit is a great option instead of ice cubes. I prefer fresh fruit that you can cut the night before and freeze in bags.
To spice up your bar (or any party for that matter) I love to browse Etsy. Handmade items are so special and incredibly affordable. The "cocktails here" sign (above) can be found here as well as the striped straws also pictured, here . To match you could hang this garland, use these cocktail napkins, and even grab a special monogrammed treat for the bride.
For more inspiration and recipes like this, please check out my blog Mimosas in the Morning."
We second that, Ms. Allyson…and cheers, y'all!
Photos: Courtesy of Mimosas in the Morning