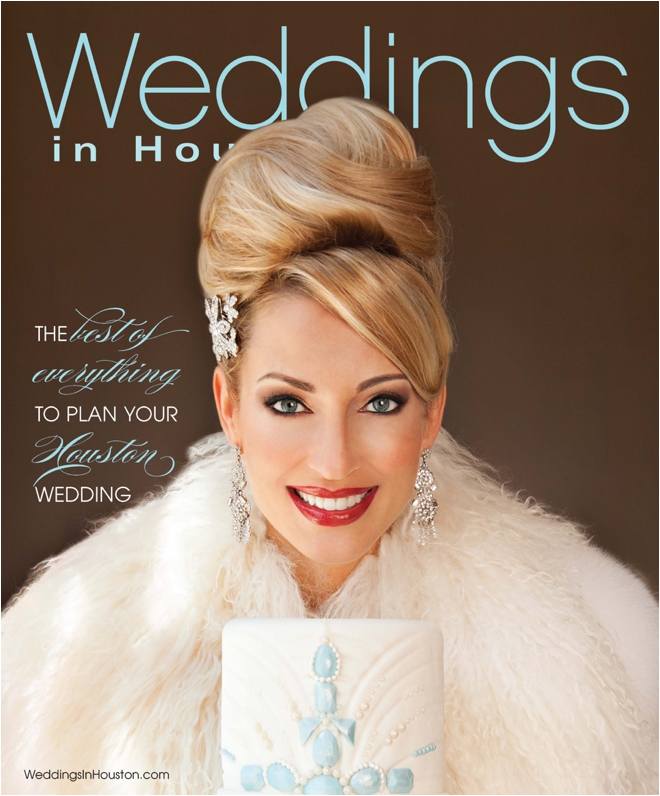 Start the new year off RIGHT, with your very own copy of Weddings in Houston's brand new—and GORGEOUS, if we do say so ourselves—February 2013 issue! We're talking 416 pages of wedding inspiration and bridal bliss, including:
Exclusive Weddings in Houston Q&A's with celebrity planner Colin Cowie and couture invitation designer Ceci Johnson
The season's most alluring designer gowns, jewelry and bridal footwear
Stunning cakes by the crème de la crème of Houston bakers
A deliriously dreamy and decadent Chateau Cocomar photo spread
Luminous images from star photographer Elizabeth Messina
The hottest Houston venues for one-of-a-kind weddings
15 utterly unforgettable Houston Real Weddings
Must-have planning tips, decor previews, etiquette advice…and so much MORE!
Pick up YOUR new issue of Weddings in Houston at your local Kroger, Randalls, Walgreens, CVS, HEB, Barnes & Noble, or at fine Houston bridal salons across the city. And please, y'all, use caution and bend at the knees—it's a HEFTY one!