One HUGE advantage Houston brides and their mothers have over to-be-weds in other major U.S. cities is T. Carolyn Fashions. Stunning gowns, suits and separates for the style-seeking mother-of-the-bride, mother-of-the-groom and other female guests—T. Carolyn's got it all…and wedding-style-seekers travel to the salon from all over Texas and the United States to get in on it.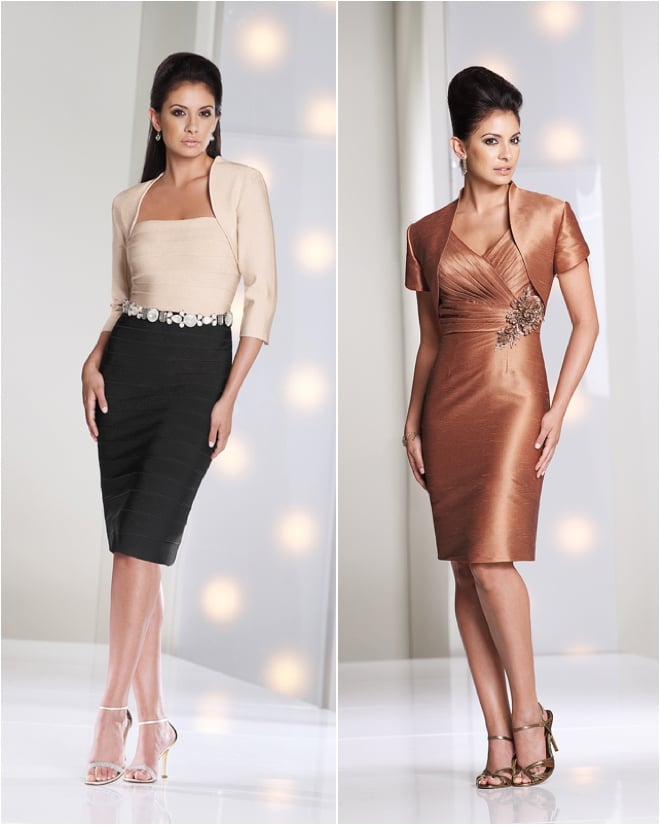 Today, we're turning things over to your mom, Houston bride, and turning HWB over to T. Carolyn co-owner Terrie Tibbetts Martin, for the inside scoop for MOBs and MOGs on WHEN to shop (hint: it's WAY earlier than you think), HOW to choose, and HOW to look gorgeous for the (second) most important celebration of your life. Brides, do NOT let your mom shop without first checking out Martin's must-read post!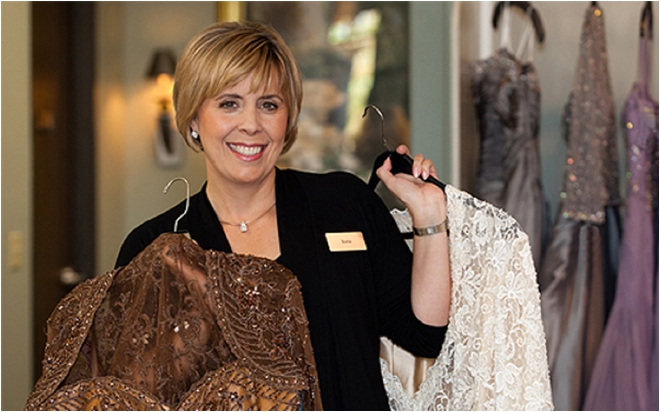 "Mothers often feel a great deal of pressure to look their best at their child's wedding—and rightfully so! After her own wedding gown, this dress is the most important dress a mother will ever buy. And next to her own wedding, it's the event where she'll be photographed most. The importance of a mother's dress cannot be overstated.
Here, to help mothers look magnificent on the big day, are my top FIVE insider tips for how and when to shop for that all-important dress.
1. Start shopping early. Mothers typically put themselves last, making sure everyone else is taken care of first. Most women don't realize how long it can take to order a dress if a specific size or color is needed. When shopping in the fall (when the following spring season styles first arrive) or early spring (when the following fall season styles arrive), you should allow up to four and a half months for delivery.  The rest of the year allow up to three and a half months for your dress to ship.
2. Don't become visually addicted to the Internet. Surfing the Web can be a good way to get ideas and have pictures to show consultants; but do remember that more often than not dresses look very different in person than in a picture.
Also, don't become fixated by styles you've only seen in pictures on the Internet.  If you can't find a dress with retailers who carry the line, there's probably a reason.
The real advantage to using the Internet is in finding out which stores carry specific designers and how much inventory they stock. Use that information to locate and target those retailers that carry a large inventory of dresses so you can try on many different styles and several different colors to find out what best suits you.
3. Don't judge a book by its cover…and never judge a dress on its hanger. Many dresses look entirely different on the body. This is especially true of soft fabrics such as chiffon, crepe, net and jersey. These fabrics can appear shapeless and matronly on the hanger, which is quite deceiving considering how shapely and fashion-forward they look on the body.
4. Don't be tempted to buy a dress that is too small, thinking you're going to lose weight. The vast majority of special-occasion dresses can be made smaller, but very few of them can be let out. Don't put yourself under additional pressure by emotionally blackmailing yourself into a smaller size.
5. Don't be too quick to say, 'That's not me.' This is the perfect opportunity to experiment and perhaps even reinvent yourself. New beginnings just might call for a new you. There are so many exciting fabrics, silhouettes, treatments and colors out there—it's like being a kid in a candy store! There has never been a better selection of wedding attire for mothers, and as a mother, you deserve to look and feel beautiful too.
One of my favorite sayings is 'Knowledge is power.' Hopefully these tips will empower you to seek out options, experiment, have fun, and, in the end, find the dress that's absolutely perfect for you!"
For more on T. Carolyn Fashions, click here. Ready to visit the salon? No appointments are necessary…just pop in and shop happy!
Photos: Courtesy of T. Carolyn Fashions