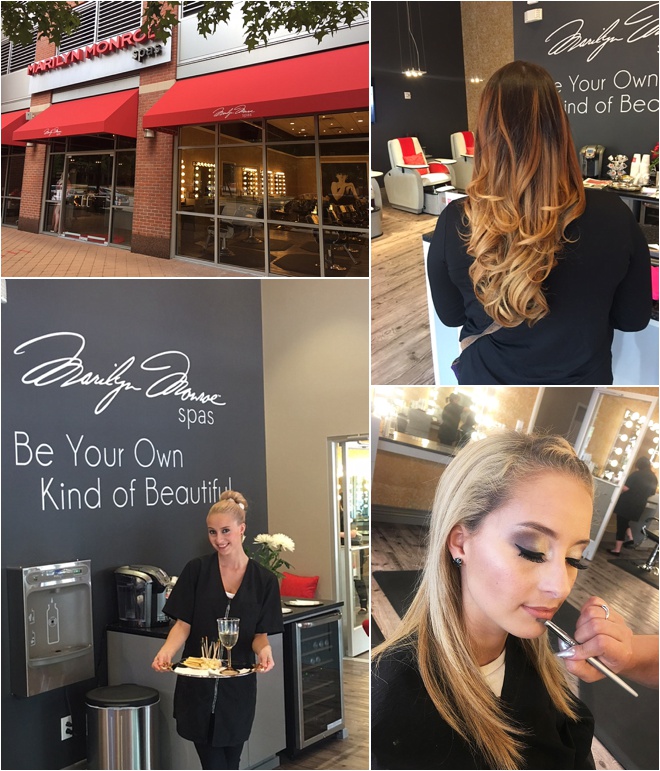 Photos: Courtesy of Marilyn Monroe Spas – The Woodlands
Prepping for your big day starts early, by treating your skin, hair and nails with the TLC they need, to be in prime condition for your once-in-a-lifetime wedding. We're thrilled to welcome Gina Berry of Marilyn Monroe Spas The Woodlands to the blog, with her top 2017 bridal beauty resolutions! Make these habits part of your New Year's plan, and make sure to visit Marilyn Monroe Spas for regular facial, nail, hair and massage treatments, as you make your way down the aisle to bridal well-being and beauty!
Skin: As we enter 2017, remember that moisturizing is one of the key ingredients in anti-aging skincare. Your skin can never get enough moisture, especially during the colder, drier months (don't let the rain fool you, winter air is rough on skin!). We recommend that you use a natural, customized SPF moisturizer every single day, and our Rose Seed Oil Capsules at night. Don't forget to pay special attention to delicate areas including your lips, under your eyes, and your hands. We also recommend a monthly Marilyn Monroe Spas "Fassage" and Signature Facial to help with hydration, lymphatic draining and firming.
Nails: Keeping nails healthy is a must in the New Year. We recommend moisturizing with our jojoba-based Citrus Lime Hand Cream, and adding cuticle oil to your nightly routine to give nails extra added strength. We also recommend biweekly manicures and monthly pedicures to keep nails properly trimmed, moisturized and healthy. Add a monthly paraffin treatment  to seal in extra moisture, and treat yourself to some relaxing down-time as you plan your big day!
Hair: Out with the old and in with the new! One of the major problems we see here at Marilyn Monroe Spas is clients  using the wrong product for their particular hair type. We recommend a consultation with one of our hair experts to assess your hair type and determine the best at-home products for your particular hair. A high-quality hair mask is recommended once a month to help clear buildup, moisturize and protect hair from environmental stressors.
Get more details and tips, and schedule your bridal hair and makeup consultation here!