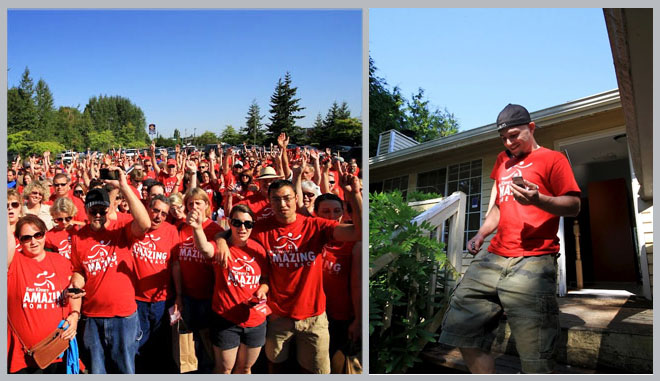 Photos: Courtesy Seven7Digital and SCVNGR
On Saturday, March 24, the streets of Houston will come alive with eager to-be-weds racing to win $10,000 cash. Will you be one of them?
Register now to take part in The Loken Group and The Short Team's "Amazing Home Race"—a one-day treasure hunt that will send racers ricocheting from one exciting Houston location to another. Clues and challenges will be delivered via text, in real time, to participants' mobile devices. The ultimate prize? A cool ten grand, baby—the perfect chunk of change to, say, put toward your purchase of a gorgeous Loken Group newlywed nest of your choice?
This awesome, fast-paced, use-your-wits-to-win adventure is brought to you by The Loken Group, The Short Team (both affiliated with Keller Williams) and SCVNGR, and we have no doubt registration will fill FAST. Need a reason to jump on the Amazing Home Race? We can think of about, oh, ten thousand of 'em.
Good luck!

Photos: Frederick Warren Photography, Courtesy The Loken Group