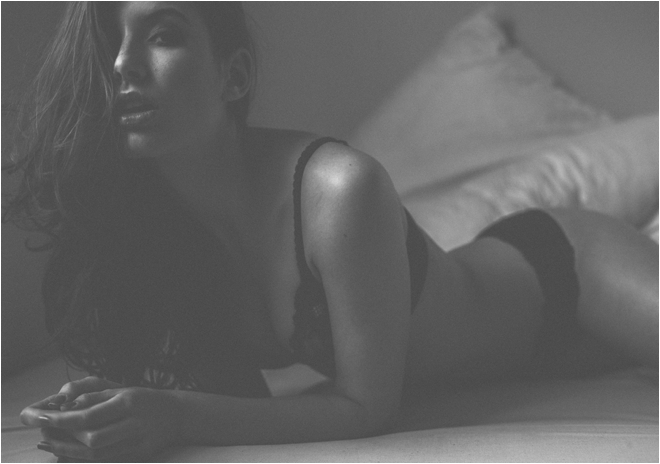 You don't need to be a model (or have the body of one) to photograph like one. Not when Joe Cogliandro is behind the camera. The multi-award-winning Houston-based wedding and portrait photographer is creating something of a stir with his sultry, artful boudoir photography, which rivals the finest editorial layouts in the world's top fashion magazines. The subjects of his gorgeous boudoir shoots? Regular gals—many of them brides-to-be—just like, well…YOU.
Find out just what it feels like to live out your photographic fantasy by WINNING a $600 J. Cogliandro Photography Boudoir Shoot, just by purchasing your I Do! @ The Corinthian tickets by 11:59 p.m. Sunday, April 7! One lucky bride who snaps up her pre-sale tickets to our most exclusive event of the year will find herself the focus of this very special giveaway prize, which includes styling (with help from J. Cogliandro's warm and friendly female crew), one full hour of photography, and high-resolution files—which you can transform into the most treasured gift your groom-to-be is ever gonna get. For real.
TO ENTER: 1.) Purchase pre-sale tickets by 11:59 p.m. SUN., APRIL 7, to the I Do! Bridal Soiree at The Corinthian, where J. Cogliandro Photography will be among the exclusive handful of hand-picked Houston vendors showcased at this stunning evening of cocktails, cuisine and couture event design 2.) *Like* us on Facebook
That's it! We'll notify our randomly selected winner next week!!
In the meanwhile, check out these gorgeous J. Cogliandro Photography boudoir images, featuring real, in-the-flesh, regular Houston gals…like you!
Photos: J. Cogliandro Photography