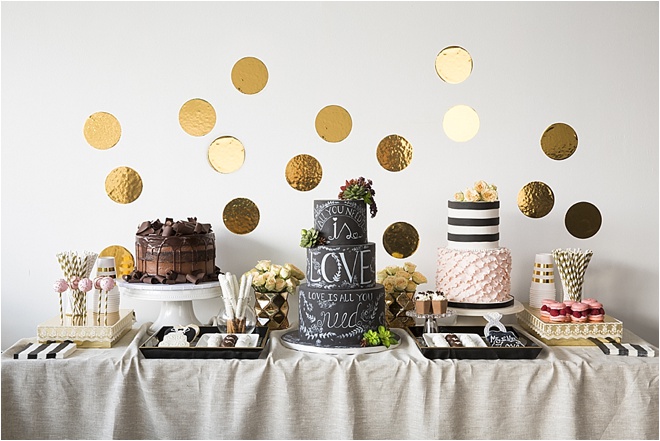 Photo: Courtesy of Dessert Gallery Bakery & Cafe
More than five decades of love go into every Dessert Gallery Bakery & Café wedding cake, brownie pop, macaron, mousse and parfait. That's a LOT of love. Which makes Dessert Gallery treats a wonderful way to infuse your wedding celebration with all the affection you have for your beloved family, friends and fresh, new spouse!
If you attended our I Do! Soiree at the Museum of Fine Arts, Houston, you had a chance to experience Dessert Gallery's treats in person—their glittering chocolate "bombes" were a particular delight, capturing the sparkle of the occasion in mini mouthfuls that were as gorgeous to look at as they were delicious to devour. And they'll be bringing their delicious treats, once again, to our spring I Do! Wedding Soiree at The Corinthian on Tuesday Feb. 28, so make sure to purchase your advance tickets to Houston's ONLY luxury wedding event now, while they last…and arrive with an appetite for sweet deliciousness!
Though Dessert Gallery owner Sara Brook didn't start out as the dessert queen she is today—in fact, she graduated at the top of her class at UT as a computer science and sociology major!—she always had a passion for baking. "There's a reason I have an Easy Bake Oven in my office!" Brook says. "My fondest childhood memory is as a four-year-old in preschool, taking turns mixing cake batter in class. After more than 30 years in business, I still love looking at pictures in cookbooks and coming up with new recipes."
We can't think of a lovelier way to tap into a local Houston dessert treasure than by presenting your wedding reception guests with a spectacular Dessert Gallery sweets display, butler-passing Dessert Gallery mini desserts during your high-energy after party, or sending guests home with a beautifully packaged Dessert Gallery favor to enjoy after the festivities have ended.
Schedule your appointment to visit Dessert Gallery's bakery on the corner of Richmond and Kirby, to see what Sara Brook and her staff can whip up just for you!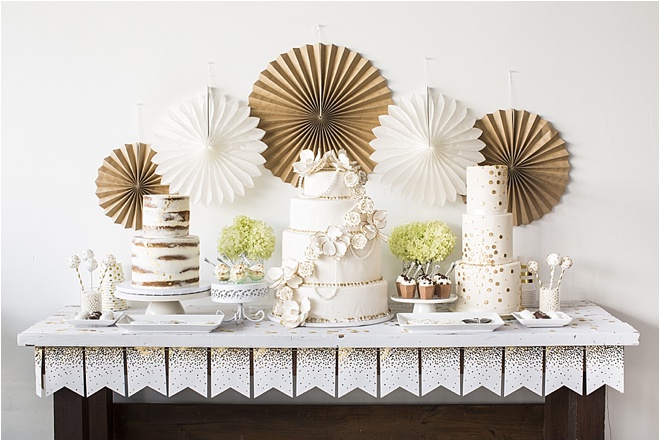 Photo: Courtesy of Dessert Gallery Bakery & Cafe