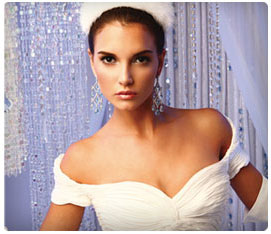 It's finally here! The annual January I Do! Bridal Soiree takes over The Houstonian Hotel, Club & Spa today @ 1 p.m. CST, for five full, fabulous, unforgettable hours of wedding artistry, style & substance. We're so excited to meet you, and so excited for you to meet the 70+ extraordinary Houston wedding vendors we've gathered exclusively for this incredible show. These remarkable coordinators, designers, decorators, floral artists, jewelers, cake creators, photographers, videographers, retailers, bridal salons and bridal experts represent the crème de la crème of Houston wedding talent, and we hope you'll take full advantage of their expertise.
A few reminders:
Do! make sure to follow us on Facebook and Twitter throughout the show for live updates, up-to-the-minute schedule information and buzz via the #IDoHoustonian hashtag.
Do! join the buzz. See something wonderful at the show? Update FB & Tweet your news. Include #IDoHoustonian so your friends & sister brides can easily find you.
Do! enter our awesome Real Wedding Giveaway contest, launching @ 1 p.m. CST. Details on how to enter (it's SO easy) are available via Facebook & Twitter @ 1 p.m., and on signage @ show registration on site. One lucky bride will win the opportunity to have her own wedding featured in the pages of Weddings in Houston. Could it be you?
Do! relax and indulge. We want you to eat, drink and take your time. We want you to savor the pleasure of being a bride planning her wedding day. Today is your day, and we want you to enjoy every minute of it.
See you there!